The Real Reason Wu-Tang Clan's RZA Nearly Ended Up In Jail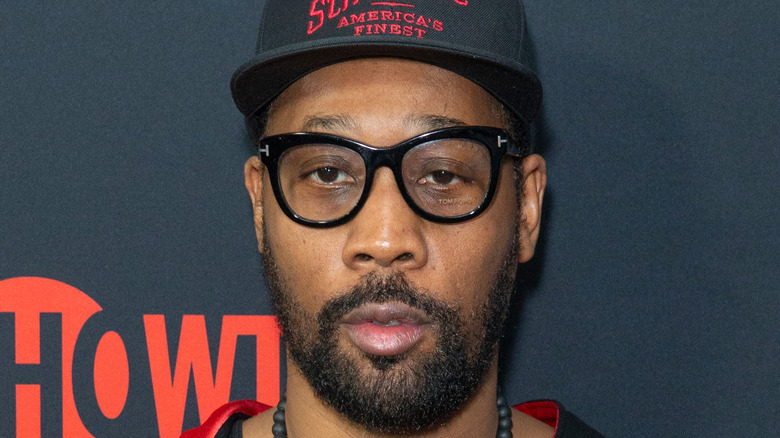 lev radin/Shutterstock
When the Wu-Tang Clan first emerged with their breakthrough single "Protect Ya Neck" and their classic 1993 debut album, "Enter The Wu-Tang (36 Chambers)," the group's cacophony of voices and mutual name-checking ensured that the then-shadowy Clan came across as democratic as it did legion. Nevertheless, a couple of names seemed to vie for prominence. With his self-titled solo track, Method Man appeared to be the Clan's breakout star. But in an interview with multiple members of the Wu included on the album, Meth appeared to signal that his groupmate, GZA/Genius, was at the top of the Wu-Tang tree. "He's the head. We formed like Voltron, and GZA happened to be the head," he said, via From the Streets of Shaolin.
But any listener who took the time to examine the album sleeve would soon discover who was really the Wu-Tang Clan's guiding hand: Prince Rakeem, better known today as RZA, who is credited with producing, mixing, and arranging an album that would go down to become one of the most influential in all of hip hop (via Discogs). As the years have passed, the image of RZA as the mastermind of the Wu who brought the Clan to prominence via a beautifully executed "five-year plan" has gradually been cemented. But one incident very nearly threatened to stop RZA's career before it even began — an outcome that would have meant the Wu-Tang story would never have been told.
RZA's attempted murder charge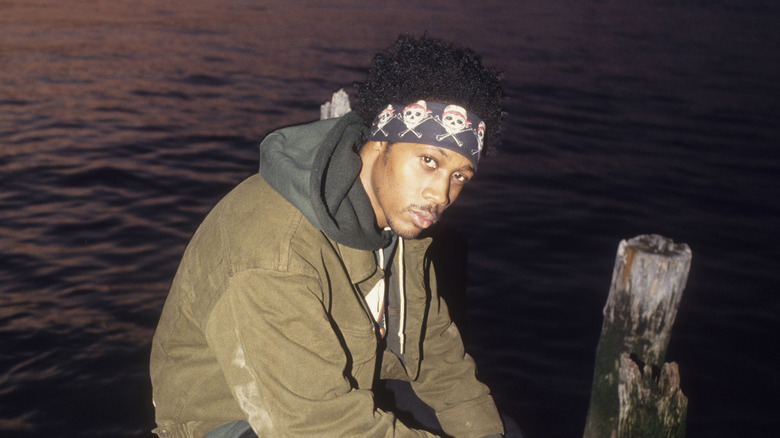 Al Pereira/Getty Images
RZA wasn't always a savvy strategist with a clear mind. Like many of his fellow Clan members, he faced poverty and found himself drawn into the world of crime. "People would say, 'Why did you go off track, RZA? You have knowledge of self.' I had mental freedom, but I didn't have economic freedom," RZA explained, according to Oxygen, which notes that Cappadonna and Inspectah Deck both served jail terms before joining the Wu-Tang Clan.
In 1991, RZA — then better known by his birth name of Robert Diggs — narrowly escaped an eight-year stretch after he was arrested and accused of shooting a man named Willie Walters in the leg. According to the same source, the incident went to court, where RZA was successfully able to argue that the bullet had been fired in self-defense. The rapper and producer identified the incident as the changing point in his life, after which he promised his mother he would "walk that straight and narrow path." And it is arguable that his near-miss gave RZA the focus required to turn the Wu-Tang Clan into the greats they turned out to be.