How Ernest Hemingway Predicted His Own Death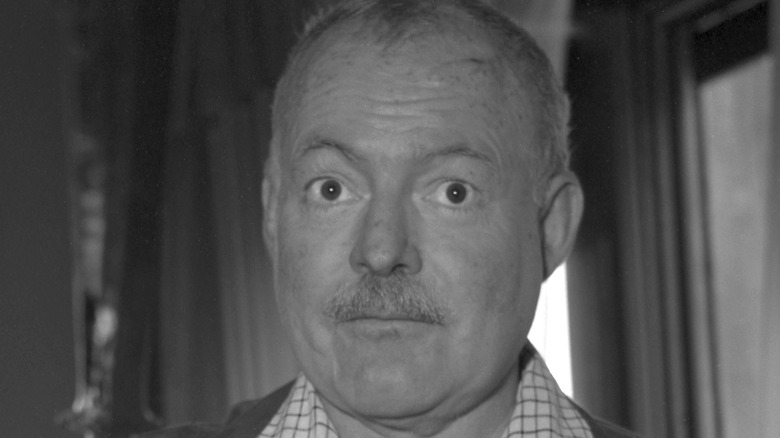 Archivio Cameraphoto Epoche/Getty Images
Ernest Hemingway's life and work were consumed and characterized by a fixation on death — and not just the natural conclusion of life, but the drama of violence and gore. He was an ambulance driver during World War I, a war correspondent during the Spanish Civil War, and a bullfighting fanatic later in life, thereby spending his days witnessing and reporting on graphic injuries, violent conflicts, and death. He spent his free hours hunting and fishing, and reportedly once told his friend Ava Gardner, "I spend a hell of a lot of time killing animals and fish so I won't kill myself" (via Psychiatry: Interpersonal and Biological Processes).
But Hemingway's gruesome fascinations and bold proclamations merely foreshadowed his own fate, a fate which his granddaughter Mariel Hemingway later said was part of the "Hemingway curse" (via CNN). The writer experienced depression and alcoholism throughout his life and ultimately died by suicide on July 2, 1961. Here's how Ernest Hemingway foretold the brutal end of his own story.
If you or anyone you know is having suicidal thoughts, please call the National Suicide Prevention Lifeline​ at​ 1-800-273-TALK (8255)​.
Following his father's suicide, Ernest Hemingway foresaw his own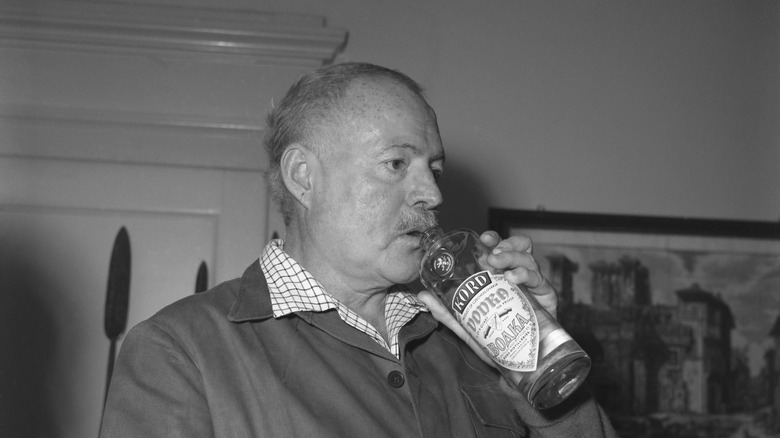 Archivio Cameraphoto Epoche/Getty Images
Violence clouded Ernest Hemingway's life from childhood. His father, Clarence "Ed" Hemingway, was reportedly a "strict, vicious disciplinarian" who beat Ernest with a razor strop, per Psychiatry: Interpersonal and Biological Processes.
In December 1928, Hemingway was finishing up the World War I novel "A Farewell to Arms" when he learned that his father had fatally shot himself in the head with the family's Civil War revolver, per the Independent. According to Biography, Hemingway said his father's suicide was a "cowardly" move but also resigned himself to the same fate. "I'll probably go the same way," he wrote to his mother-in-law shortly afterward (via PBS).
In November 1960, Hemingway sought treatment for his mental health issues at Mayo Clinic, per Mpls St Paul magazine. He was initially hospitalized for seven weeks but was readmitted the following spring. On July 2, 1961 — two days after his second release — 61-year-old Hemingway died by suicide in the foyer of his home in Ketchum, Idaho, per Biography. It was a bitter end to a narrative that some would say his father had a hand in writing and just one chapter of the so-called "Hemingway curse" that would reportedly plague the family for years to come.