World Leaders Keep Giving Putin These Unusual Gifts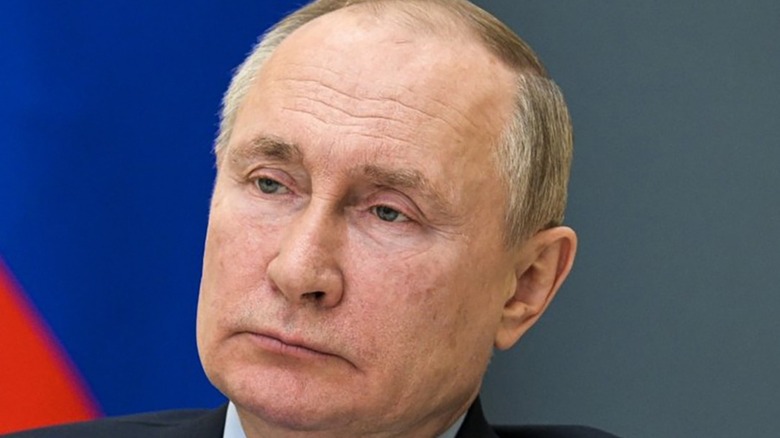 Nick_ Raille_07/Shutterstock
As a way to ensure continued diplomatic relations between two nations, world leaders have held the custom of giving one another gifts for centuries. The gifts have run the spectrum from common (works of art) to bizarre (the remains of Napoleon II, per Listverse). While most diplomatic gifts are inanimate objects, some have involved live animals. Ronald Reagan received a pair of Komodo dragons as an offering from visiting Indonesian President Suharto (via Zoo Atlanta), and Chinese leaders have been giving pandas to leaders of the world since the 7th-century CE (via Listverse). 
When it comes to Russia's leader, Vladimir Putin, visiting dignitaries and leaders have given him a wide variety of objects. These range from a pair of aviator-style sunglasses from United States President Joe Biden to a marble statue from English leaders (via The Globalist). There is one form of gift, however, that leaders of the world seem to be giving Putin more and more of, which strikes some people as a bit unusual. Since Putin was first elected in 2000, he is the benefactor of multiple puppies that have been offered to him by military and government leaders.
Tradition began with a Russian general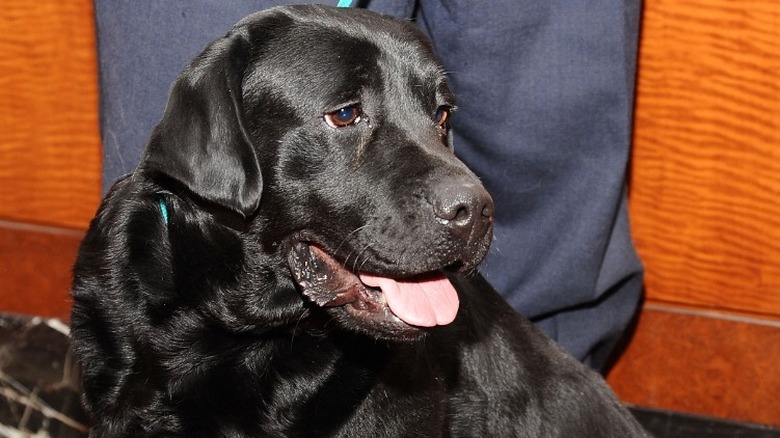 Gary Gershoff/Getty Images
According to The Washington Post, the first dog gifted to Putin was his prized black Labrador retriever, whom he named Koni. Putin received Koni not from a foreign leader, but from a member of his own military. Sergey Shoigu, a Russian general and minister of defense, presented Putin with a loyal companion. Koni would often help Putin greet foreign visitors to Russia. At times, Koni would be present at government meetings between Putin and foreign heads of state.
Putin's prized black Lab was also the first dog to have a global navigation satellite system tracking chip in her collar (via Associated Press). This technology, introduced in 2007 as GLONASS, had piqued Putin's curiosity and at a meeting in which scientists were updating him on the navigation system, he asked whether the same technology could be used to track his dog. 
The puppies keep coming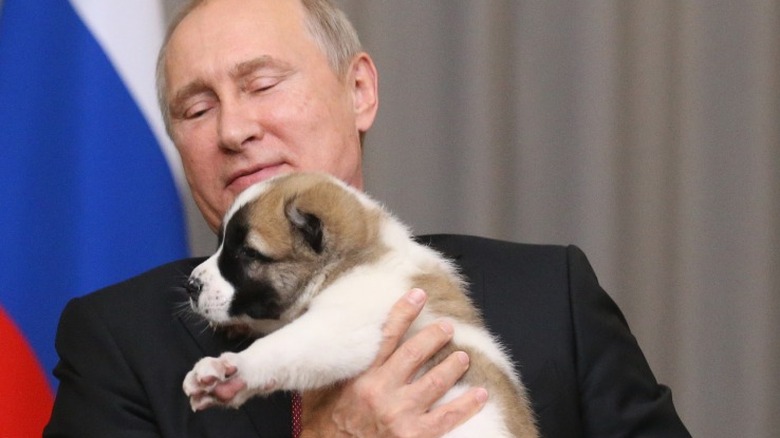 Mikhail Svetlov/Getty Images
Since 2010, foreign leaders have gifted Putin four additional puppies. The first of these was Buffy, given to Putin in 2010 during his visit to neighboring Bulgaria. Bulgarian Prime Minister Boyko Borisov (per Russian Dogs) gifted the brown and white Karakachan dog to the Russian leader, whose name was chosen by a five-year-old Russian child in a contest (via The Washington Post).
Yume was a three-month-old Akita puppy that was a gift to Putin from the Japanese government. The Japanese were showing their gratitude to Putin and Russia for Russia's aid to Japan following a devastating earthquake in 2011. 
In 2017, visiting Turkmenistan president Gurbanguly Berdymukhammedov gave Putin a central Asian shepherd puppy, which Putin named Verni. This dog was a gift for Putin's birthday.
Most recently, Putin was given Pasha. Pasha was a gift to Putin from President Aleksandar Vucuc, who was on a diplomatic visit from Serbia. With the world knowing Putin's love for these animals, Russia is sure to be gifted many more in the future.