Why Kensington Palace Is Rumored To Be Haunted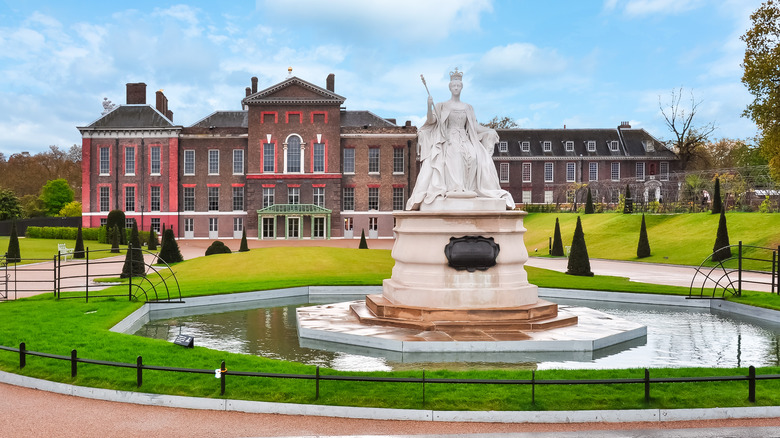 Mistervlad/Shutterstock
Kensington Palace is an illustrious estate that has housed the British royal family for over three centuries. If rumors are to be believed, the palace is also home to the ghosts of royalty past, according to Mental Floss. The famous royal residence is filled with dozens of rooms and chambers that create an eerie ambience if left unfilled, and servants and family members alike have reported strange happenings and ghost sightings within the lavish residence's walls.
Some of the reports of ghosts are vague, like the "woman in a Regency dress" reported by a housekeeper, but others supposedly take the form of rulers who lived — and occasionally died — in the palace. King George II is said to wander the King's Gallery, repeatedly muttering his last words: "Why won't they come?" Other imperial apparitions include Princess Sophia and two Carolines, one of Brunswick and one of Ansbach. As the stories go, some areas of Kensington Palace seem to attract more ghosts than others.
A palace with an air of mystique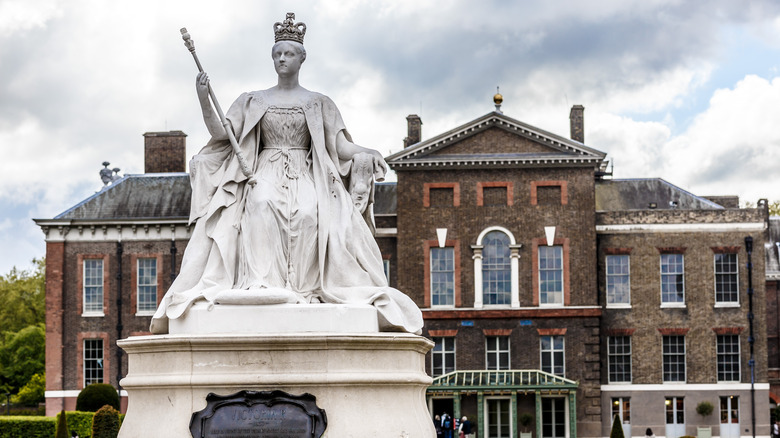 Alexey Fedorenko/Shutterstock
According to My London, the area of the palace occupied by Prince William and Kate Middleton, along with their three children, is the most haunted wing of Kensington. Prince Louis' nursery is said to have attracted the ghost of Peter the Wild Boy, a man who purportedly suffered from Pitt Hopkins disease discovered walking through the palace by King George II.
Other royal residences and buildings, like Hampton Court Palace, are also said to be haunted. It is likely that the historic regal architecture and history of the building lends it an air of mystique, and when a building's previous occupants were kings and queens from centuries ago, all the ingredients for a good ghost story are there. There is likely nothing for the public or the royal family to worry about, until young Prince Louis starts talking about playing with his friend Peter.