A Look At Jackie Kennedy And Andy Warhol's Friendship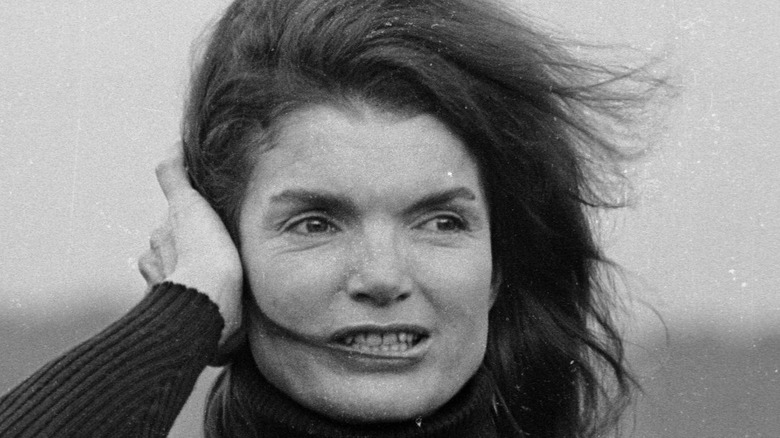 David Cairns/Getty Images
"Well, let's get to work." That was the first thing Andy Warhol said after learning of President John F. Kennedy's assassination in November 1963, per Town & Country. Instead of creating a portrait of the late president, Warhol blew up and screen-printed six photos that were taken of First Lady Jacqueline Kennedy shortly after JFK's death. The artist and the iconic former First Lady then formed a friendship that would still be very much intact a decade later. 
In 1972, Warhol bought a summer home in Montauk, Long Island, that would go on to serve as an entertaining hotspot for such celebrities as Keith Haring, John Lennon, the Rolling Stones, and Elizabeth Taylor. During the first summer on the property, Warhol recruited Jackie Kennedy's sister, Lee Radziwill, to help pay the bills as his tenant, per the New York Times Style Magazine. Radziwill invited Kennedy and her children, Caroline and John John, to stay at the house that summer. Warhol stayed in one of the estate's guest cottages when he visited. 
Andy Warhol helped Jackie Kennedy's kids get creative in Montauk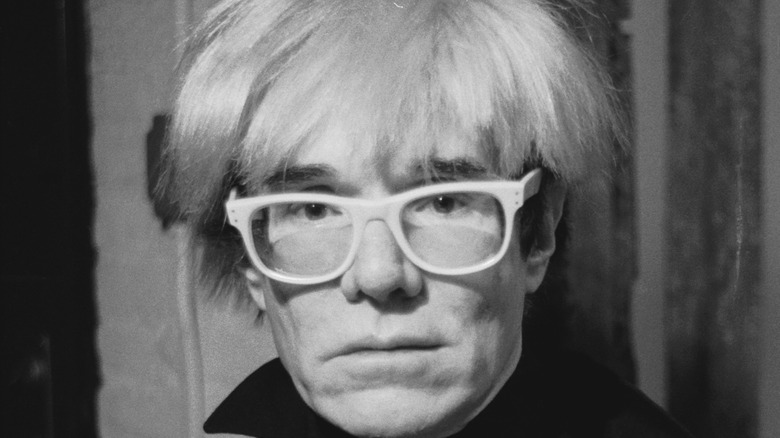 Jill Kennington/Getty Images
While staying in Montauk in the summer of 1972, Jacqueline Kennedy employed Andy Warhol to teach her children photography and filmmaking, per the New York Times Style Magazine. "Here a somewhat different person was on display," Kennedy's sister, Lee Radziwill, wrote of Warhol in her biography, "Happy Times." "He loved children and was inventive with them, creating activities in which they became totally abandoned such as when he sat them down at a large round table in the living room to show them how to edit a film in a simple way. He was something of a pied piper, always keeping their attention, always admiring and encouraging them at whatever they did."
Radziwill, Kennedy, and Warhol hung out when Warhol was visiting from New York City. "We spent long lazy afternoons on the beach, talking and burying each other in the sand," Radziwill recalled. "At times like this, Andy wasn't as strange as he initially seemed, but revealed himself as a keen, subtle observer of everything around him."