Why Mark Twain Couldn't Stand The Post Office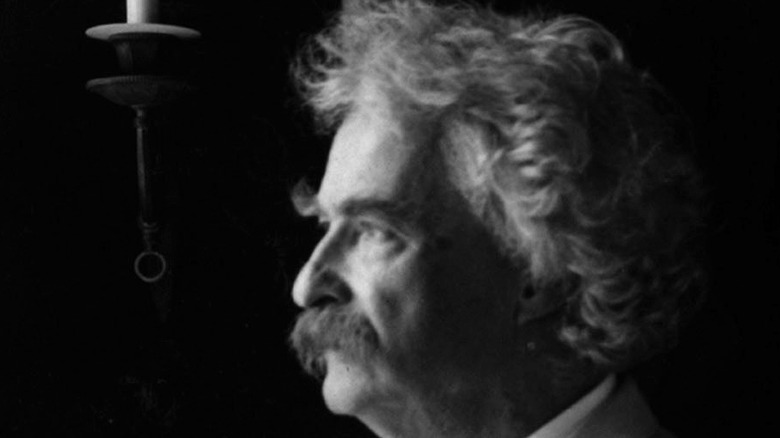 Everett Collection/Shutterstock
Mark Twain has been celebrated as one of America's greatest wits, who, with the writing of his masterpiece "Adventures of Huckleberry Finn," became the "father of American literature," according to the Nobel-Prize-winning novelist William Faulkner (per Lumen). He still enjoys a central position in American culture and his writing remains a touchstone for writers and humorists to this day.
But though Twain is thought of as a joyous and intelligent writer, he was also honest about his feelings and opinions in both his writing and his personal life, meaning that he could often get into arguments and long-running feuds, and wars of words which, with his literary abilities, he usually won.
But the strangest of all Twain's clashes came not at the expense of a single person but rather of a vast and faceless organization: the United States Post Office, which Twain very publicly detested. But why?
Mark Twain's feud with the post office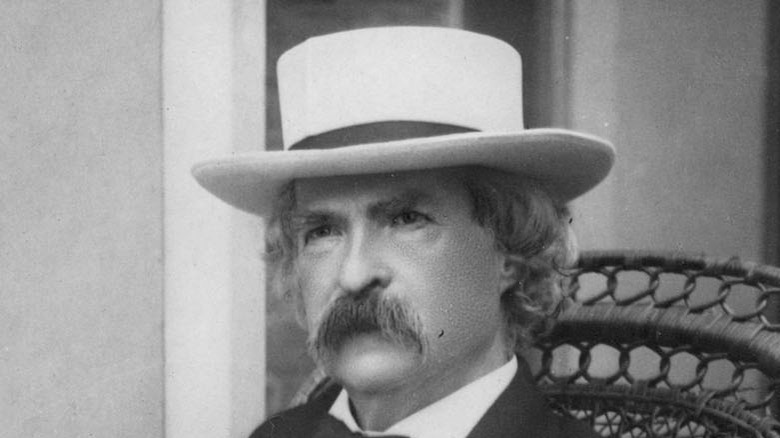 Culture Club/Getty Images
Mark Twain made his lifelong hatred of the post office public in numerous newspaper articles in which he bemoaned the price of postage, the unreliability of the service, delays to mail, and even the need to write out full addresses, according to Mental Floss. 
But Twain didn't just use the post office as a target for his caustic journalistic barbs — even in his work outside writing, the "Tom Sawyer" author was battling against them. Per the same source, one of Twain's early jobs was as a clerk for Senator William Stewart. When a member of the public wrote to the Stewart requesting the building of a new post office, Twain reportedly tried to talk the person out of the idea, replying: "Don't bother about a post office ... What you want is a nice jail."
He did once, however, admit his admiration for a single postman: Postmaster James, who, realizing a letter and party invitation addressed to Twain was not carrying enough postage, paid the remainder himself to ensure Twain got his mail on time. "I [wish] that there were more Postmaster Jameses in the land," Twain wrote, according to Atlas Obscura. 
In 2011, the United States Postal Service honored Twain with a special commemorative Forever stamp, an irony the humorist would have appreciated.