The Real Reason Lou Reed Quit The Velvet Underground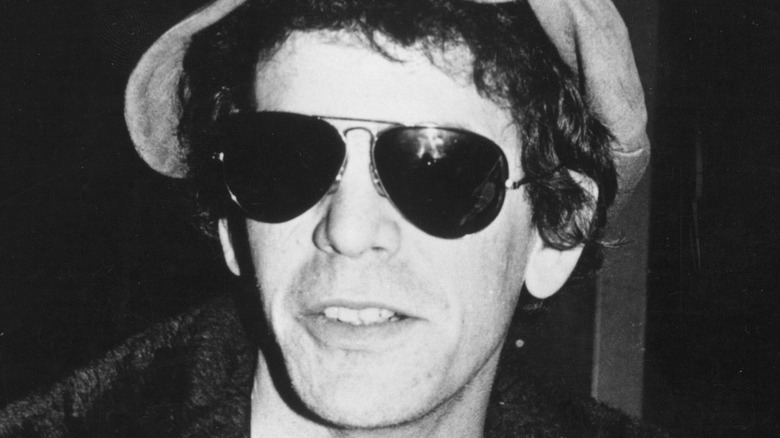 Keystone/Getty Images
The Velvet Underground is a classic case of a group of artists finding recognition well after their initial activity. Throughout the '60s and early '70s, the avant-garde act never earned any significant critical or commercial success, despite their influence on a resounding number of modern musicians and connections to famous pop artist Andy Warhol. Although the band shifted lineups in its tumultuous, relatively short career, guitarist, singer, and chief songwriter Lou Reed was at the heart of the group during the recording of its first four albums, as was eloquent Welsh multi-instrumentalist John Cale (via Wales Arts Review).
Cale and Reed shared a vision for the band but had nearly opposite personalities. Cale was classically trained and soft-spoken, with a love for the avant-garde. Meanwhile, Reed was a hurricane of debauchery and hedonism, a fan of doo-wop, and a beacon of rock-and-roll energy. Indeed, his ambition would eventually see him have the most successful solo career from anyone involved in the Velvet Underground. 
Lou Reed was disappointed in the band
Michael Ochs Archives/Getty Images
After the release of "The Velvet Underground and Nico" — also known as "The Banana Album" — Andy Warhol lost interest in the band, and John Cale left in 1968 (via History). Elsewhere, Lou Reed was offended by the appointment of German singer Nico by Warhol, and the passive-aggressive relationship between the two fractured the band (via Cuepoint). After a few more albums were released, each one with a change of style dictated by Reed's leadership, he would play his last gig with an intact Velvet Underground on August 23, 1970.
Reed wanted more than the fledgling critical and commercial success the band had gotten, mostly from the notoriety of being Warhol's house band. The Velvet Underground went under many lineup changes, and former key members like John Cale had already started their solo careers. Reed felt the only way he could further his stardom was to go his own route, a move that had at least some reason behind it. Within a year, he had fascinated David Bowie, who helped Reed produce some of his first solo albums, which are perhaps his most widely-known work today. Ultimately, Lou Reed had to leave the Velvet Underground for the good of everyone involved, and though the band would crumble soon after his departure, they left behind a musical influence matched by few.