1 In 4 Fans Said This Was Their Least Favorite Pink Floyd Album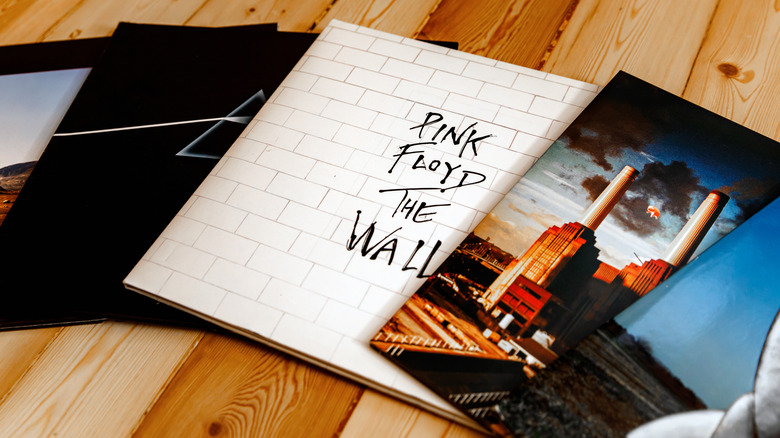 Piotr Piatrouski/Shutterstock
There are few things that can spark as much contentious debate as music. One person may love an album so much that they hold it up as an anthem to their own life, while others may want to take that same album and throw it into a trash compactor. For some, trying to pick a favorite album from their most beloved group can feel like trying to pick the child that they love the most. Also, ranking those albums can create quite a stir. "What is WRONG with you? Why would you rate this one higher than the other?!" Well, we tried to do that here with the (partial) discography of one of the most enduring bands of all time: Pink Floyd.
Grunge asked 598 people across the United States what their favorite Pink Floyd album was. The list included "The Dark Side of the Moon," which lasted an incredible 917 weeks on the Billboard charts, according to Billboard 200. Elsewhere, "Wish You Were Here" featured "Shine On You Crazy Diamond," a 10-part piece that was a tribute to their troubled ex-band member, Syd Barrett, via Ultimate Classic Rock. "The Wall" was a two-record album about one man's descent into madness per Rolling Stone. "Animals" was based on George Orwell's "Animal Farm" and featured only three real songs, though each one was more than 10 minutes long, according to Far Out Magazine. Many view "The Final Cut" as a Roger Waters solo album as it displayed a deeply divided band, according to Louder Sound.  "A Momentary Lapse of Reason" was then the first of three Pink Floyd albums without Waters, with "The Division Bell" and "The Endless River" being the other two. That is quite a lot to choose from, so which one is beloved and which is hated?
Fans want to go to The Dark Side of the Moon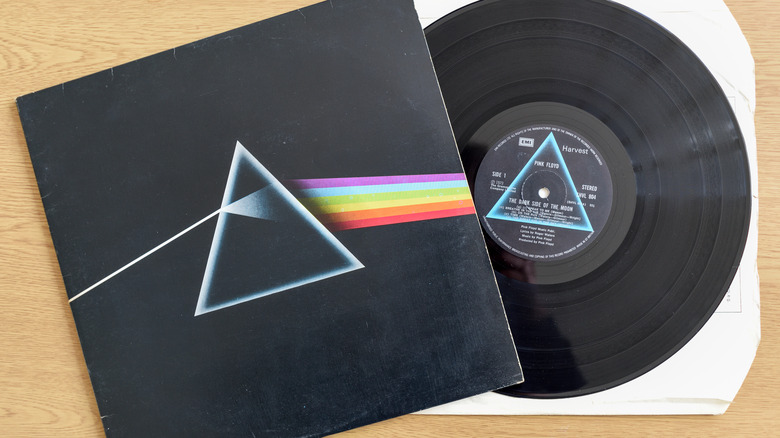 Ian Francis/Shutterstock
There's a reason that "The Dark Side of the Moon" charted so long — fans love it, and a mere 7.86% say they loath the album. Perhaps they are mad that they can never sync it with "The Wizard of Oz"? Ultimate Classic Rock talks about how the two work together. Second on the list is "Wish You Were Here," with 14.21% wishing it was gone. Elsewhere, 15.05% of fans want to build a wall around "The Wall," and 19.23% of fans equally hate "The Final Cut" and "A Momentary Lapse of Reason." Perhaps David Gilmour fans despise the first, and Waters fans can't listen to an album without their hero. But 24.41% percent — almost one in four respondents — wish that "Animals" was put out to pasture. 
There might be those who disagree with those who dislike "Animals", even going as far as sputtering about how "Dogs," "Pigs," and "Sheep" are sprawling examples of amazing musicianship. But to paraphrase The Dude from "The Big Lewbowski": That's like ... their opinion, man.