How Lamb Chop's Puppeteer Wrote A Star Trek Episode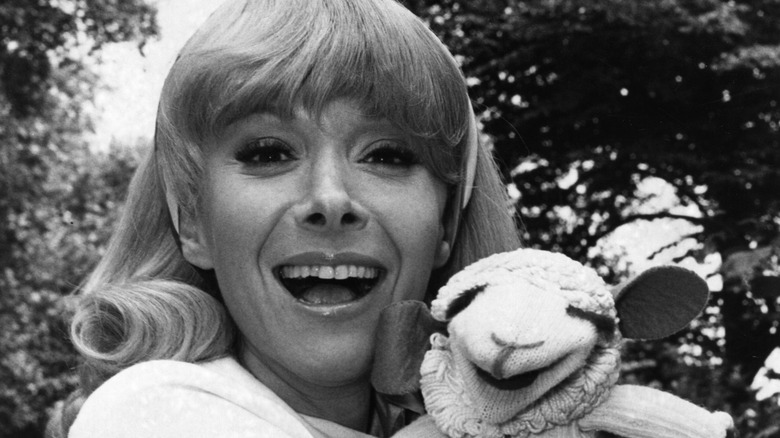 Central Press/Getty Images
The children's television program that followed Lamb Chop, the talking lamb puppet, was one of the most popular kids shows of the '90s. The PBS series ran for four seasons for the duration of five years, and brought the network five Emmys, per IMDb. It was performed by puppeteer Shari Lewis, who was a multi-talented actress. On "Lamb Chop's Play Along," Lewis and her puppet sang songs and went on a lot of adventures appealing to their audience of young children. Lewis appeared as herself and also voiced several other characters on the show.
But prior to landing her Public Television fame, Lewis had a career that took off in the 1960s. She regularly did a mixture of acting and voicing characters, and even wrote books about puppetry. And she didn't stop there. Not just a performer; Lewis also served as a TV producer and scriptwriter. Along with writing for her kids shows, she also penned an episode of the popular sci-fi franchise, "Star Trek."
Shari Lewis was more than a ventriloquist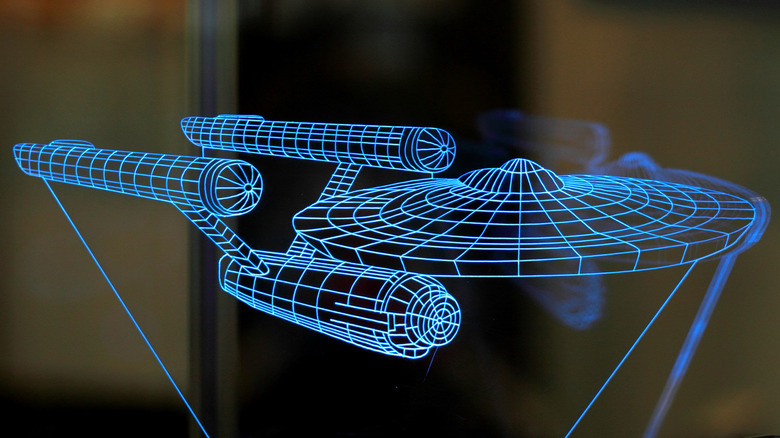 Anna Gawlik/Shutterstock
The original "Star Trek" premiered in 1966 and ran until 1969. The show's final year featured an episode written by Lewis and her husband, titled "The Lights of Zetar." The episode first premiered on January 31, 1969 (per IMDb, which also gives series creator Gene Roddenberry a co-writing credit).
So how did this future popular puppeteer come to write an episode for the show? Lewis was married twice. Her second marriage was to Jeremy Tarcher, who was also a writer and worked in production. The pair wed in 1958 and nearly a decade after their nuptials, the couple wrote an episode for the iconic show together. It was the only chapter of the "Star Trek" show they were both credited with writing. According to their daughter, Mallory Tarcher, Lewis apparently wrote a role for herself when she submitted it, but lost out to someone closer to the big producers, per Country Living. She also categorizes the episode her parents wrote as "arguably one of the most boring episodes ever."