Is George Harrison Buried Anywhere?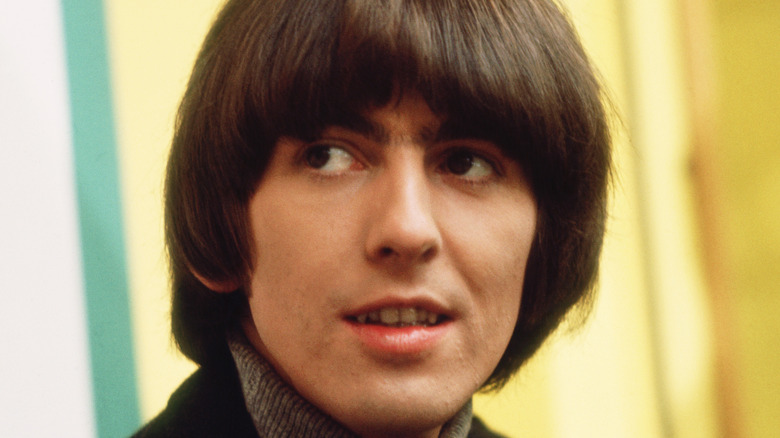 Keystone/Getty Images
As the lead guitarist of the world-famous English band the Beatles, George Harrison's death at the age of 58 startled the music world. Per The New York Times, he died on November 29, 2001, in Los Angeles. Despite being open about his cancer diagnosis, Harrison's abrupt death was a great loss to his bandmates and fans globally.
Harrison was born on February 25, 1943, in Liverpool, England. He attended the Liverpool Institute, where he'd meet and befriend future bandmate, Paul McCartney. As a youngster, he apparently was bored with school, but had a strong interest in American rock 'n' roll music, says Biography. He quickly fell in love with the genre and bought his very own guitar and taught himself how to play it.
He'd be all but 14 years old in 1958 when he joined McCartney and John Lennon in the early formation of what would eventually become the Beatles, per Ultimate Classic Rock. The trio initially started out as the Quarry Men. But by 1960, they officially changed the band's name to the Beatles and added new members in drummer Pete Best (later replaced by Ringo Starr) and bass guitarist Stuart Sutcliffe, who died in 1962, per Britannica.
The band would become one of the most influential rock bands in the world, and all of its members reached fame. They'd earn 20 No. 1 hit songs, per Newsweek — a feat no other rock band has yet to surpass.
How George Harrison was laid to rest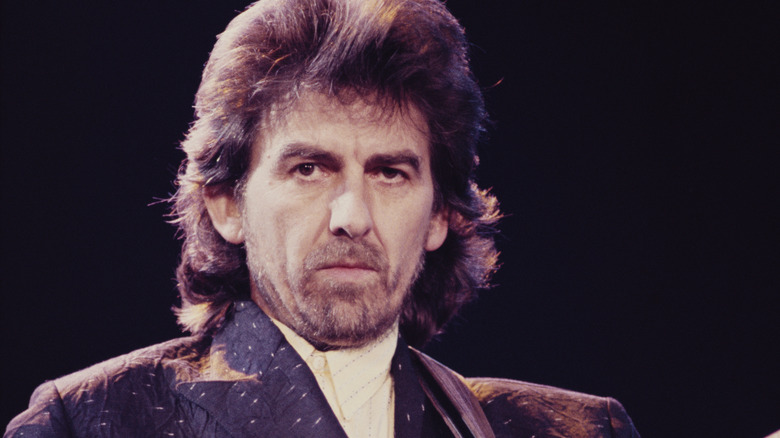 Michael Putland/Getty Images
The band broke up in 1970 (via History), and a decade later, John Lennon was assassinated in 1980. It was two sad events for the Beatles and their fans in just 10 years. In 2001, George Harrison's death would bring more bad news for the band.
In 1997, Harrison learned that he had throat cancer (via Oral Cancer Foundation). He blamed his diagnosis on his smoking habit, but with treatment became cancer free. However, cancer came back again in 2001, this time in his lung. Two years earlier, Harrison and his wife were the victims of a violent home invasion that left him with a collapsed lung.
This time, treatment and surgery didn't have the same success, as the illness then spread to his brain. Now with cancer in his brain, his prognosis was grim. He died that same year.
His body was quickly placed in a cardboard coffin, adhering to his wishes for a Hare Krishna funeral. There was no big funeral service, well-attended by any celebrities. Only Harrison's close friends and family were there. He was then cremated at a Los Angeles crematory and his ashes were given to his family. By the time his native England learned of his death, he had already been cremated. The ashes of George Harrison were then spread into the holy waters of the Ganges River in India (per CNN).