How William Penn Is Linked To A Philadelphia Sports Curse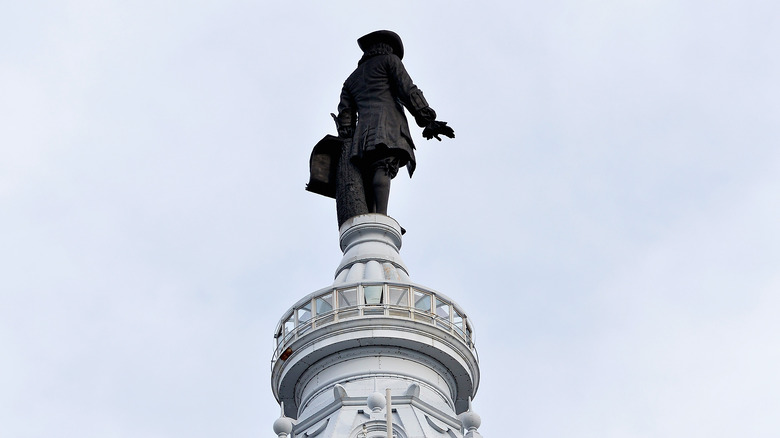 Paul Marotta/Getty Images
Over the years, centuries, even, there have been cities with sports teams purportedly playing under the shroud of a curse. The Boston Red Sox languished for 87 years after trading Babe Ruth to the Yankees in 1918. They didn't win a World Series during that span, and fans and the media called it "The Curse of the Bambino," per MLB. They finally won it all in 2004. Chicago Cubs fans had it worse, having a World Series drought from 1908 to 2016. That period of failure was known as "The Curse of the Billy Goat," when a particular goat was not let into a Chicago tavern, via USA Today. It sounds comical, but there were several times that the Cubbies came close only to see failure in ways that would defy even Hollywood movies. Instances like the Steve Bartman game in 2003 when a fan by that name interfered with Cubs outfielder Moises Alou from catching a foul ball. The Cubs went on to lose that series, and fans blamed Bartman, according to the Chicago Tribune. 
Philadelphia has known its share of heartache. They had a 20-plus-year period where none of their teams won. Fans felt that it was due to the Curse of Billy Penn. The whole thing revolved around a statue. 
William Penn's statue can play a part in Philadelphia sports fortunes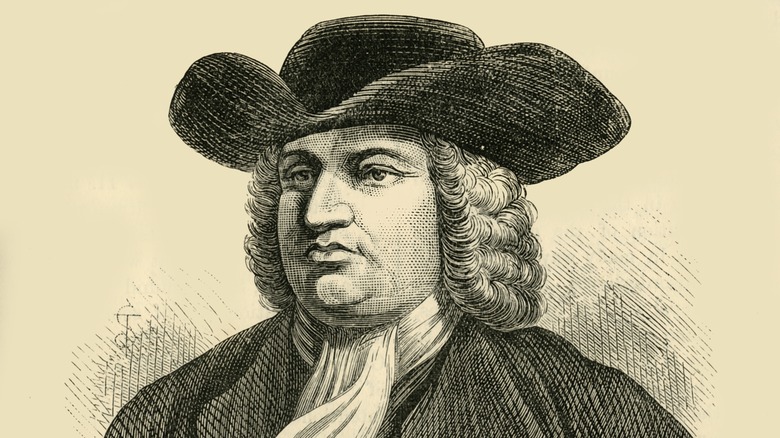 Print Collector/Getty Images
Before the curse, Philadelphia was doing well in sports. The Philadelphia Phillies won the World Series in 1980, via Baseball Reference. The Philadelphia 76ers won the NBA title in 1983, per the NBA. Then the city decided to break an agreement when it came to the development of new buildings. There was a statue of city founder William Penn atop city hall, and no building was supposed to be taller than that. Then came a skyscraper called One Liberty Place, and the city gave the okay for it to be taller. This was in 1985, and their sports teams immediately stopped winning, according to NBC Sports. 
Of course, many people will scoff at the two being related. Sports teams are an intricate thing and many events have to go right to win. Philadelphia fans were not happy about this futility, especially when it looked like it would possibly stretch into the 2010s and beyond.  In an attempt to put an end to the curse, the developers of the brand-new Comcast Center placed a statuette of Penn on top of the center in 2007, which made it the tallest Penn figure in Philadelphia, according to The Inquirer.
Did it make a difference? Well ... the Phillies won the World Series in 2008, per Baseball Reference, and the Eagles won the Super Bowl in 2018, according to The Atlantic. It's not like these teams came from nowhere. They were carefully constructed with a championship in mind, but they might have gotten a nudge from good ol' Billy Penn, too.