How Ronald Reagan Saved The Lives Of 77 People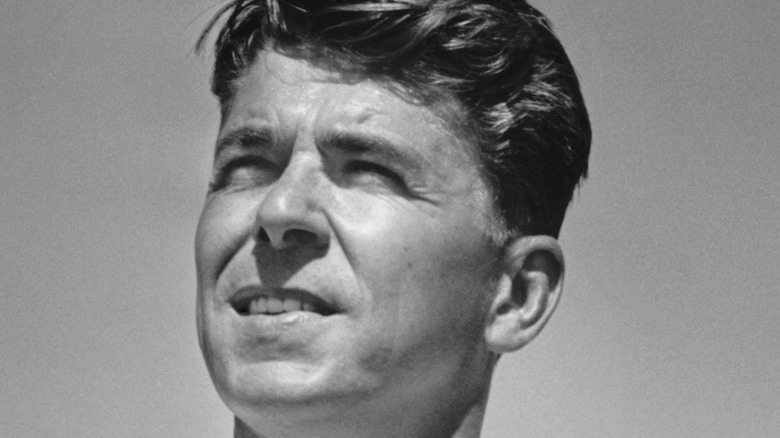 Km Archive/Getty Images
Ronald Reagan was a charming and handsome actor well before he was elected the 40th president of the United States. And oddly enough, over a career that spanned two decades and more than four dozen movies, a majority of characters Reagan portrayed — mostly wholesome, sincere good guys — were extraordinarily similar to the man himself. Born in Tampico, Illinois, and raised in Dixon, a screen test in 1937 landed the good-looking Reagan a contract with Warner Brothers (via Britannica). He went on to appear in 53 films before moving on to a career in politics. But before Reagan even made it out of his hometown of Dixon, he was a bona fide hero.
Reagan's boyhood home in the small town (with a population of around 15,000) is also home to Lowell Park Beach along the Rock River, which is part of Lowell Park, a 200-acre woodland (via Dixon District Park). In many ways, the area is unchanged from the days the former president spent there. When Reagan was 16 in the summer of 1927, he started a new job at the park, lifeguarding at the beach along the Rock River where he would spend the next seven summers.
Reagan loved his lifeguarding job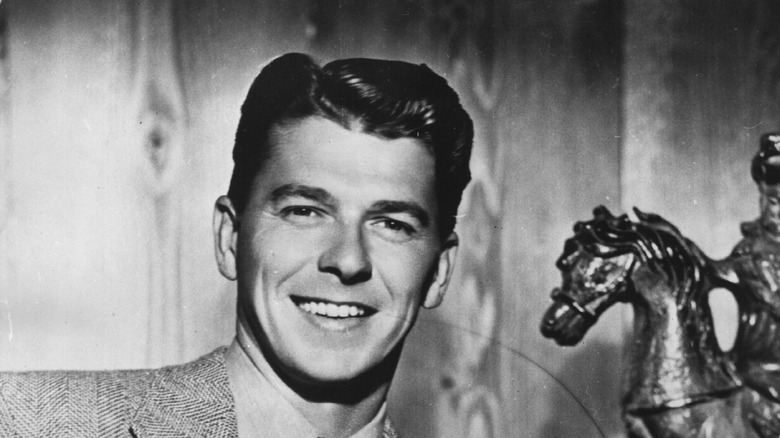 Keystone/Getty Images
"The Great Communicator," as he was eventually known in his political career, was also great at something else: saving lives. Athletic and physically fit, Ronald Reagan would go on to rescue dozens of swimmers from the sometimes-treacherous waters of the Rock River. Over those summers, he's credited with saving the lives of 77 people who would have otherwise drowned in the river (via Dixon). There's a plaque at the park that commemorates Reagan's heroics and to this day visitors still travel there to see it.
Reagan never forgot his boyhood in Dixon and growing up along the Rock River. His family's near-poverty and his father's alcoholism didn't tarnish his memories of that time in his life either. He has called it "the happiest period of his life," according to Britannica. And he was proud of his lifeguarding abilities and saving all those lives. He often showed Oval Office visitors during his time in the White House a picture of the Rock River, and, forget about the presidency, Reagan said his lifeguarding job was "one of the best jobs I ever had" (via Dixon).