Where Is Frank Zappa Buried?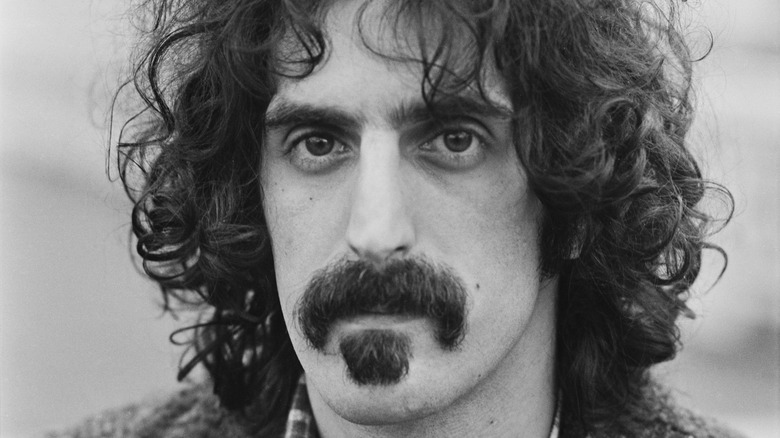 Jack Kay/Getty Images
Musician and songwriter Frank Zappa, considered a crackpot by some and a musical genius by many others, was a talented guitarist, avant-garde composer, bandleader, and filmmaker. Over a prolific 30-year period, the eclectic Zappa experimented with almost every musical genre — from rock and jazz to classical. He produced more than 60 albums, first as a rock bandleader of the Mothers of Invention then under his own name, but he was perhaps almost as well-known for his anti-establishment views and his anti-censorship activism (via Britannica). 
Zappa had a unique and innovative approach to music, defying conventions, and was admired as a highly respected musical pioneer, experimenting with high-speed editing that predated hip-hop innovations. He was an improviser on the guitar on par with other greats of his generation including Jeff Beck, Jimi Hendrix, and Eric Clapton (via Biography). Zappa was inducted into the Rock and Roll Hall of Fame in 1995, two years after his death.
Frank Zappa is Buried in Unmarked Grave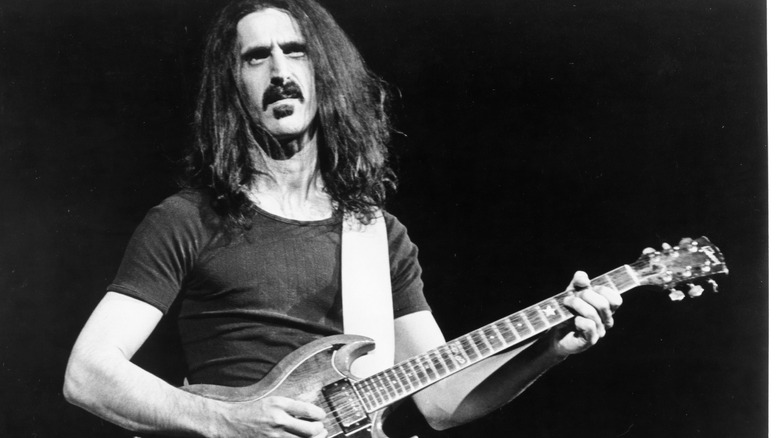 Michael Ochs Archives/Getty Images
On a page commemorating Frank Zappa's induction, the Hall of Fame shares that Zappa "used his prodigious musical talent to challenge the status quo. Frank Zappa was an outspoken critic of everything from the herd mentality of the middle class to censorship of rock and roll. In his career, he worked with every genre ... and produced 60 radical, groundbreaking and irreverent albums" (via Rock and Roll Hall of Fame). In 1986, he won a Grammy Award for his "Jazz From Hell" album and received a Grammy Award for Lifetime Achievement in 1997.
The eccentric artist died on December 4, 1993, after a two-year battle with prostate cancer. "Composer Frank Zappa left for his final tour just before 6 p.m. Saturday," his family announced in a statement at the time (via Los Angeles Times). He was buried in an unmarked grave, near musician Roy Orbison, who was also laid to rest at an unidentified site in Westwood Village Memorial Park in Los Angeles. It's unclear why Zappa's grave was unmarked, but speculation has it that either his family worried about vandals or that the musician didn't want any identifying tombstones or special remembrances (via the BBC).