The Real Reason William Tecumseh Sherman Left The Military The First Time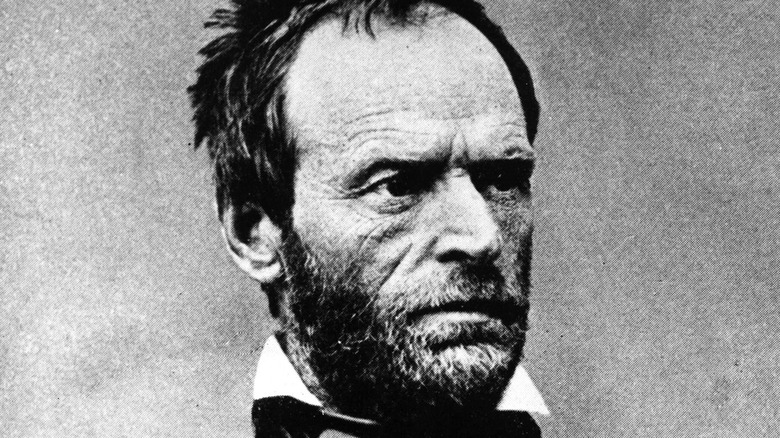 Everett Collection/Shutterstock
William Tecumseh Sherman is one of the instantly recognizable names in military history. Under Sherman's command during the Civil War, the Union Army took back Georgia and the Carolinas. These are two of the many strategic successes attributed to General Sherman, and the "total warfare" tactics he employed during the war permanently changed the face of military conflict for generations to come, according to History. Few people realize, however, the real reason William Tecumseh Sherman left the military before rising to prominence.
William Tecumseh Sherman was born February 8, 1820 in Lancaster, Ohio, according to Britannica. He enrolled in West Point and graduated at the head of his class in 1840. His first military assignment was in the Second Seminole War, also known as the Florida War. This conflict raged from 1835 to 1842, claiming the lives of 1,500 U.S. soldiers and hundreds of Seminoles, according to the Seminole Nation Museum.
Following that conflict, however, Sherman found himself stationed in California. In 1849, gold was discovered in the state, and thousands flocked to California from all over the world to partake in the riches. Sherman was not immune to the allure.
He became a banker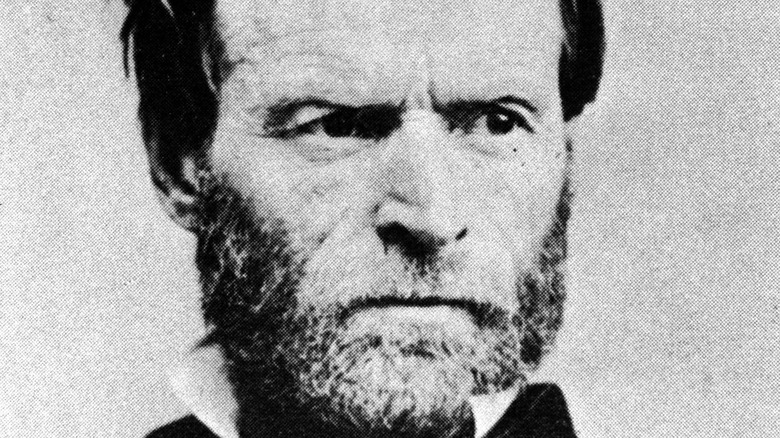 Everett Collection/Shutterstock
In 1853, Sherman resigned from the military to become a banker at the San Francisco branch of a St. Louis banking firm. In 1857, however, the oceangoing vessel Central America, en route to New York banks, sank during a storm off the coast of Charleston, South Carolina, taking tons of California gold to the bottom of the sea. The massive loss sent the financial industry into disarray, according to America's Library, and contributed to the what's now known as the Panic of 1857 — banks and other firms failed during the following three-year economic depression. This scuttled Sherman's plans for success in banking.
Following a series of other professional setbacks, Sherman found himself back in the employment of the military, this time as the superintendent of a new military academy in Louisiana. Two years after he took this post, though, that southern state seceded from the Union, in 1861. Sherman quit his job and returned to St. Louis, where his younger brother, Senator John Sherman, helped him reenlist as a colonel, according to Britannica. By August of that year he had earned the rank of brigadier general (via Battlefields).
The sinking of that ship in 1857, leading to a national financial meltdown of epic proportions — without those events, William Tecumseh Sherman may have lived out his remaining days as a banker, never commanding forces on the side of the Union. The course of his life changed, and also the entire history of the United States.