What Was Colin Powell's Net Worth When He Died?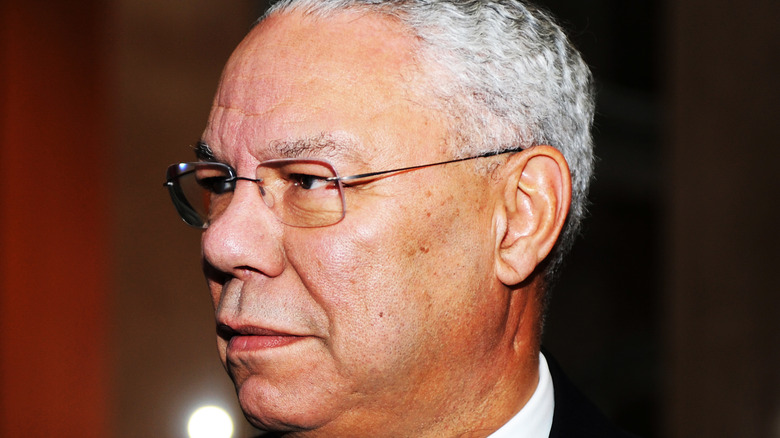 thomas koch/Shutterstock
On October 18, 2021, the family of Colin L. Powell released a statement that the former U.S. Secretary of State to George W. Bush (as well as former U.S. National Security Advisor, Commander of the U.S. Army Forces Command, and Chairman of the Joint Chiefs of Staff) had died of complications related to COVID-19. The family stated, in part: "We have lost a remarkable and loving husband, father, grandfather, and a great American" (per BBC). Powell was 84.
Powell had a long and distinguished career in both the military and politics, and was a figure in American public life for more than four decades, according to The New York Times. His time in the U.S. Army began in 1958 and, as a professional soldier, he served two tours of duty in Vietnam, per Britannica. In the years that followed, Powell rose through the ranks to become a four-star general and entered politics following his retirement from the military in 1993. Unsurprisingly, Powell also became an accomplished statesman, leaving  politics in 2005 only after fulfilling his duties as Secretary of State under President George W. Bush, where he had been the first Black American in that role (per Britannica).
Though Powell had not been as visible in recent years as he once was, he was still a towering figure in American military and political history and was in possession of a sizeable personal fortune at the time of his death.
A towering figure amasses a sizeable fortune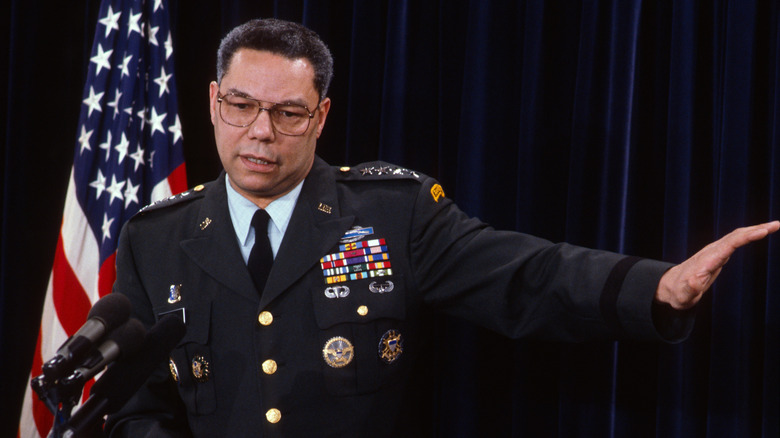 mark reinstein/Shutterstock
It is believed that at the time of his death, Colin L. Powell was worth somewhere between $45 million (per The Richest) to as much as $60 million, according to Celebrity Net Worth. Either way a remarkable figure for a retired member of the military (even one with such a lofty rank) but one that makes sense given Powell's stature.
Though Powell would certainly have amassed savings from his salaried positions in both the military and politics over the course of his long career, Celebrity Net Worth points out that the former solder first started making serious money in the 1990s thanks to hundreds of lucrative speaking engagements that reportedly netted the retired general anywhere between $64,000 and $100,000 per appearance. In 2000, it is estimated that Powell may have accrued more than $7 million from a schedule of 109 public appearances, while his 1995 autobiography, "My American Journey," is believed to have secured him a $6 million advance.
Crunchbase reports that, at the time of his death, Powell also served in seven board or advisory roles across a number of companies (such as at Salesforce, where, according to Wallmine, he owned a significant number of shares). With such lucrative sources of income supplementing his salaried positions, it is no wonder that Powell experienced such financial success.