The Time Jackie Kennedy Opened A School In The White House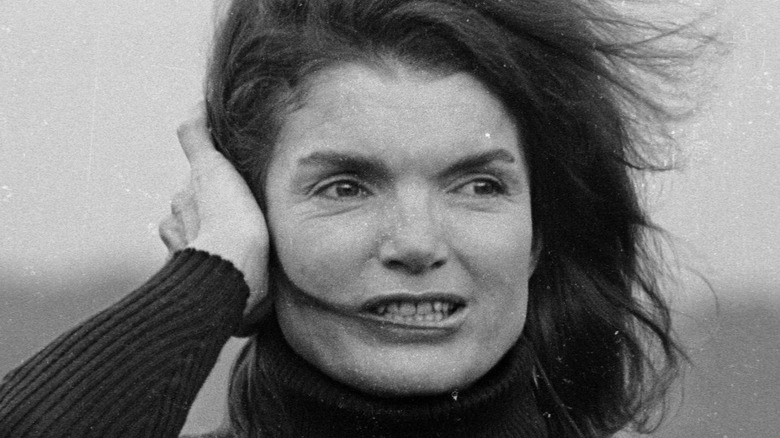 David Cairns/Getty Images
While Jacqueline Kennedy Onassis is known for her fashion sense — inspiring the refined 1960s "Jackie look" and spearheading a significant renovation of the White House, there is much more to know about this former first lady. In her lifetime, she worked as a reporter, photographer, and book editor — and started a White House school.
Early on, Onassis had two loves: horses and reading. As a child, Jacqueline Lee Bouvier, became a skilled equestrian, winning many national championships by age 11, according to the John F. Kennedy Presidential Library and Museum. She also consumed books so voraciously, her mother wondered if she'd become a writer.
The well-educated socialite (she studied at Vassar and George Washington universities, along with the Sorbonne) began her career in 1951 as the "Inquiring Camera Girl" for the "Washington Times-Herald." The on-the-street assignment had her gathering quotes from people on topics such as politics, personal finance, and relationship advice, according to History, which also mentioned that she interviewed Richard M. Nixon, before he became president.
A public presidency leads to a private school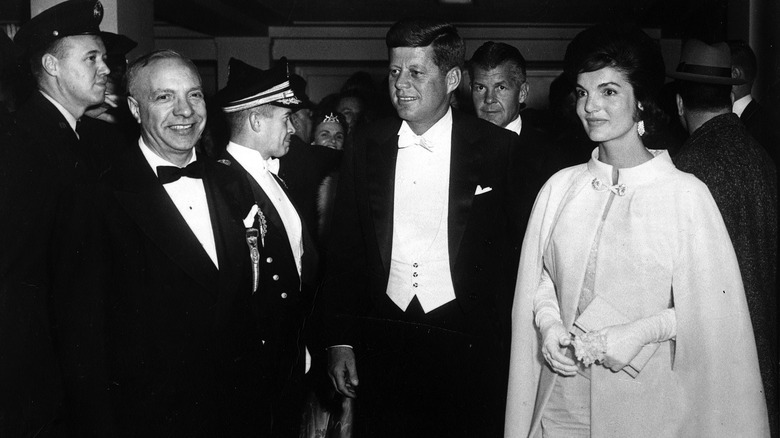 Getty Images/Getty Images
John F. Kennedy met her when serving as a congressman, just before he became a senator for Massachusetts, said the John F. Kennedy Presidential Library and Museum. The two married in 1953 and settled in Washington, D.C. As newlyweds, Kennedy needed two operations to address old football and war injuries. Onassis told him to use the post-op time to write a book. The result, "Profiles in Courage," an account of U.S. senators who supported causes despite the consequences, won the 1957 Pulitzer Prize for biography. 
Writing and literature also played a prominent part for Onassis during Kennedy's 1960 campaign for the presidency. When Onassis learned she was pregnant with her second child (Caroline had been born in 1957), she stayed homebound, according to the National First Ladies Library. Onassis found a way to participate in the election, though, and answered letters, taped TV broadcasts, and wrote a column called "Campaign Wife" that took personal stories and intertwined them with Democratic policy stances. She also gathered literary and historical quotations for her husband that he used in his speeches.
Kennedy won the presidency (see above photo from his inauguration), and Onassis became first lady in 1961. From the beginning, she prioritized her family and maintaining their privacy — which is what led to a White House school.
A fun White House school with special guests and pets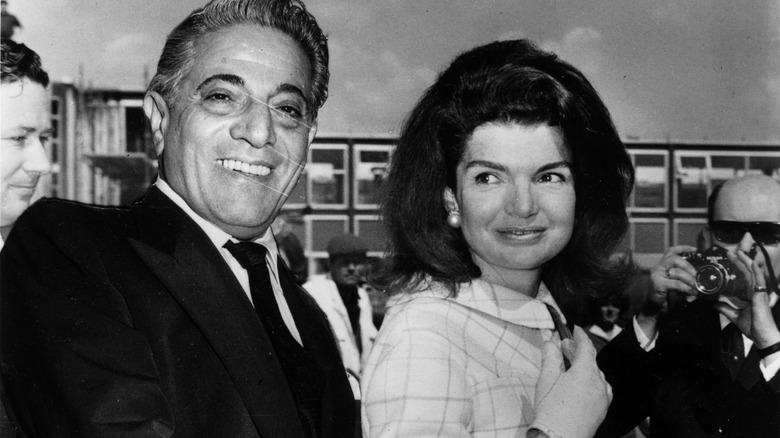 Central Press/Getty Images
During her time at the White House, Onassis hoped to protect her children from media scrutiny. One effort involved creating an on-location school so the children could learn without being bothered by the press, according to History. Onassis took over the third-floor solarium and re-designed it as a kindergarten. Her children as well as some of the staff's progeny learned their ABCs and more there. Eventually, the school housed about 10 students, several teachers, and class pets, including some rabbits and guinea pigs.
"It was great, just so fun," said Avery Hatcher, a son of Andrew Hatcher, a one-time associate press secretary of President Kennedy, to People magazine. "A lot of times [Jackie Kennedy] would walk Caroline to the classroom," he also noted. Other notable figures guests stopped by, too, such as cellist Pablo Casales and folk singer Pete Seeger. "At the little performances Mrs. Kennedy was kind," Hatcher commented. "She would share with all the students, [she would say] 'Oh, how are you doing Maria, Avery, Tommy.'"
The school ended after Kennedy's assassination on November 22, 1963. Onassis would remarry the Greek tycoon Aristotle Onassis (see photo above) five years later, according to the Encyclopedia of World Biography. When he died in 1975, she made a home in New York and spent about two decades as a book editor. Onassis died in 1994 from non-Hodgkin's lymphoma and was buried in Arlington National Cemetery next to Kennedy. She was 64.