How Paul McCartney Ended Up As An Honorary NYPD Detective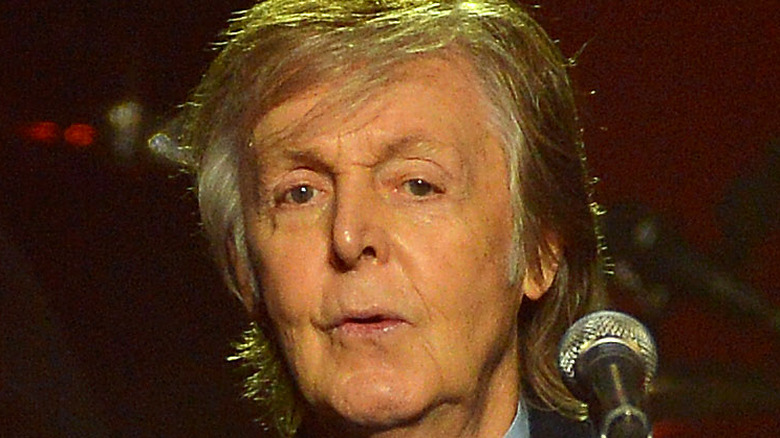 Jim Dyson/Getty Images
Paul McCartney is no stranger to New York. He first arrived there in 1964 with the Beatles when they landed at John F. Kennedy Airport, per History. Their visit sparked Beatlemania, and they became one of the world's most popular bands ever. That was a joyous occasion and undoubtedly will stay in his mind for the rest of his life.
It was an entirely different feeling when he came back to Madison Square Garden in New York in April 2002. The city was still reeling from the September 11 attacks, where two airplanes crashed into the Twin Towers and brought them down. Emotions were still raw, and the healing process was far from being complete. He had previously played at MSG for a 9/11 benefit concert. The city was more than willing to show its appreciation, and more specifically, the New York Police Department did.
Per the New York Post, the NYPD made the former Beatle an honorary police detective. At the concert, he even joked that he could now arrest anyone smoking any illegal substances at the show.
Paul McCartney paid tribute to John Lennon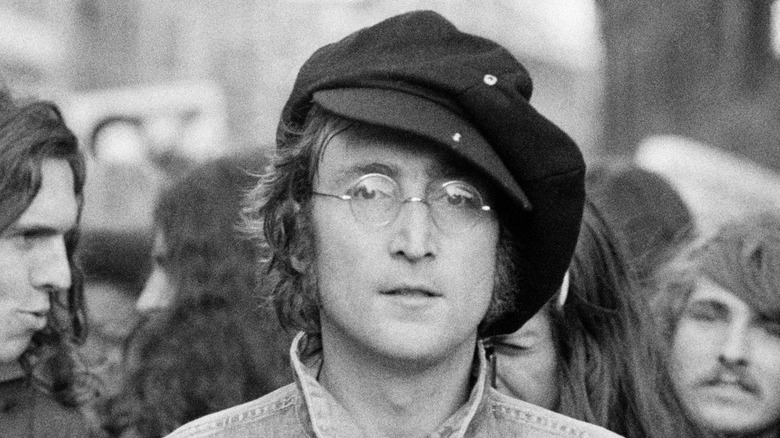 Rowland Scherman/Getty Images
This was decidedly a different side to Paul McCartney. He had run afoul of the law regarding marijuana in the past, according to the New York Post. 
Besides 9/11, McCartney likely has bittersweet memories of New York. It was the home of his former bandmate, John Lennon, who was shot and killed in 1980, via History. He even wrote a song commemorating Lennon, called "Here Today." The crowd cheered when he played the song during the concert. He also paid tribute to his late wife, Linda McCartney, who had died in 1998.
He also talked about getting closer to retirement age. That was merely idle speculation, as he has continued to perform since then and even has a 2022 tour planned, according to The New Yorker. When he comes to Manhattan, he will likely get a warm welcome from his fellow NYPD members. He won't have to jokingly threaten audience members about arrest since pot is legal there now, according to The New York Times.