A Look At Winston Churchill's Massive Failed World War I Attack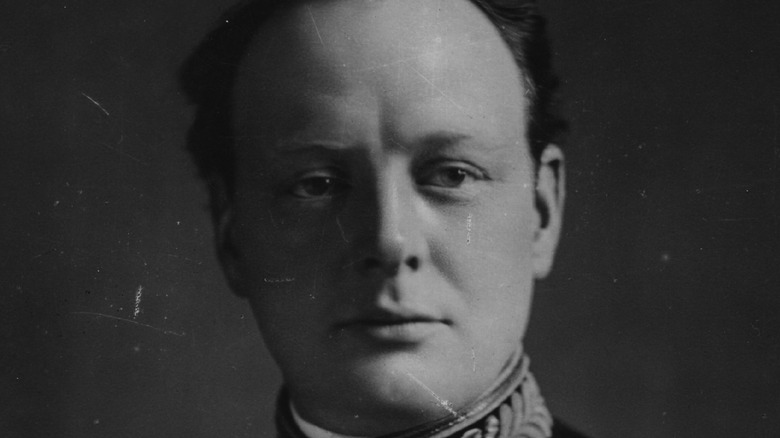 Henry Guttmann Collection/Getty Images
Winston Churchill's leadership during the Second World War is perhaps the focal point of British defiance toward German aggression, vowing that the British people and government would carry on the fight to the very end. Thankfully this was not necessary as not only did the devastating Blitz raids not end in a German invasion, but within five years it was British troops that were in Berlin. Churchill himself toured the devastated capital of the Nazi regime once the fighting was essentially over in Europe; his visit to Hitler's bunker was a testament to the Allied victory (via The Guardian). 
Yet, in World War I, Churchill's reputation was, among other things, tainted by a far less flattering demonstration of his capabilities (via Forbes). During that time, he was at the head of the Royal Navy, and so a heavy amount of responsibility lay with him. In 1915, Churchill resolved to take the Ottoman Empire out of the war and possibly hasten a German surrender or armistice, settling on the Gallipoli peninsula as the invasion site. For Churchill, this decision cost him not only his position but any major political appointment for much of the war (via Britannica).
Thousands of Allied soldiers were killed at Gallipoli
JackKPhoto/Shutterstock
The Allied landing force was over 300,000 strong and contained not only British soldiers but Australian, French, and New Zealand troops as well. The goal of the campaign was to capture the Dardanelles Strait, as doing so would allow Allied ships to sail right to Constantinople and potentially take the Ottomans out of the war (via Imperial War Museums). According to History, Churchill admitted that such an offensive would have very high casualties, but was so set on achieving the best-case scenario that he sent the under-equipped force (even by his estimation at the time).
The impact of the initial Allied naval bombardment was dulled after the fleet's minesweepers were turned back by Ottoman artillery, leaving three ships to hit mines. Deliberation on what to do lasted into the following month, giving the Ottomans more than enough breathing room to source reinforcements. The landing force scarcely had a chance when they were finally thrown against the defenders. The chaos that ensued in the 10-month campaign led to more than 200,000 casualties between both sides before the Allies finally withdrew, a conclusion which led to Churchill being ousted from the admiralty.