This Was The Worst Singer In Crosby, Stills, And Nash, According To Fans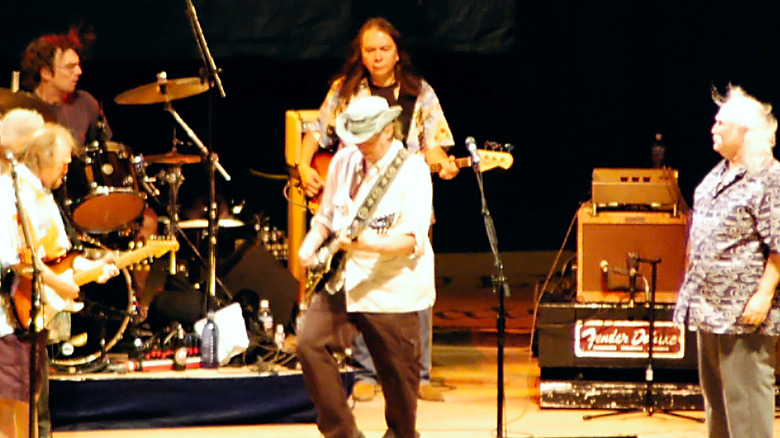 Karin Hildebrand Lau/Shutterstock
The three-member rock band Crosby, Stills, and Nash was founded at the height of the hippie movement in 1968. Its members are singer and guitarist David Crosby, bassist and keyboardist Stephen Stills, and singer Graham Nash. Rocker Neil Young, while not officially a member of the band, has played with the group on many occasions (via Britannica). All the band's members were once part of other rock bands. When each member left or separated from their respective previous groups, they banded together to create Crosby, Stills, and Nash. Shortly after forming, they released their debut self-titled album in 1969 (via Discography) and saw some decent success, per All Music. They would go on their first tour the following year but abruptly split, only to reunite once more — they were never a consistent musical act. Crosby's bouts with addiction and run-ins with the law interfered with the group's ability to maintain a steady path.
By the late '80s however, the band found their footing again and recorded a few more albums and did several tours. They performed periodically, but in 2016, that seemed to come to an end when Nash announced that he did not want to perform with Crosby for what sounded like, ever again, reported Billboard.
Fans rank this member as the worst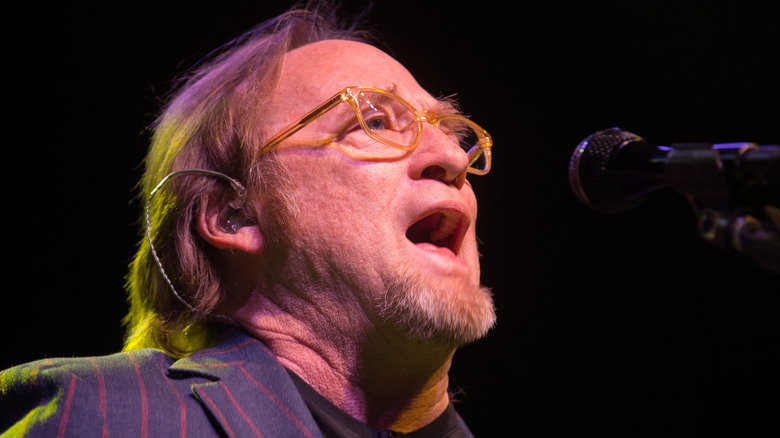 Sterling Munksgard/Shutterstock
As of this year, the pair are still at odds, and Crosby is also beefing with another former member of the band (via Exclaim). Despite all the hoorah between the band members, devoted CS&N fans still regard the Hall of Famer band and have their favorites. About 600 readers responded to our poll asking who they felt was the worst singer of Crosby, Stills, and Nash, and the answer might surprise you.
Of the three band members, pollsters said David Crosby was the least-worst singer of the trio. Some 22.61% of the responses picked the guitarist. In second place, 37.35% of the survey-takers said vocalist Graham Nash was the worst singer. Which leaves the No.1 spot left for Stephen Stills (pictured) — the man credited for writing a lot of CS&N's songs (via Secondhand Songs). Stills wasn't too far behind Nash, but about 40.03% of respondents designated him as the worst singer of Crosby, Stills, and Nash. Neil Young, though a sometime member of the band, was not included in this poll.