What Was Freddie Mercury's Real Name?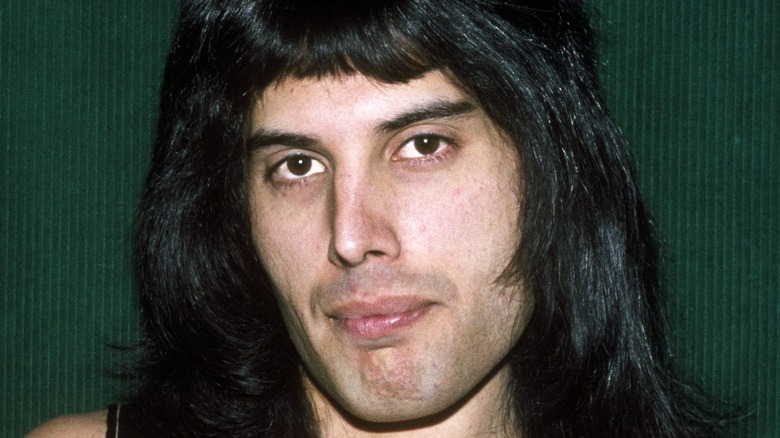 George Wilkes Archive/Getty Images
Words like icon and legend are thrown around a little too liberally when it comes to musicians. A few are certainly deserving of the accolades, though, for their influence on pop culture, tremendous success, and sheer electric talent. There's no denying that Freddie Mercury ticked all those boxes.
Mercury remained both positive and down-to-earth right up to his tragic death in 1991. In his final interview, shared by Society Of Rock, he defined his life philosophy perfectly and poignantly: "I don't want to change the world. To me, happiness is the most important thing."
As bombastic and energetic onstage as he was articulate and soft-spoken away from it, Mercury was a complex and fascinating man. In his pre-Queen days, there was little about Freddie Mercury's life that suggested he would become one of the most beloved rockers in history.
Mercury, per Britannica, was born in Tanzania (then known as Zanzibar)'s Stone Town on September 5, 1946. His parents originally lived in India, where he attended a boarding school and nurtured his musical gift by establishing himself as a talented pianist. A band member from an early age, it was when his family moved to England in 1964 — shortly after Zanzibar became independent from the UK in December 1963, South African History Online reports — that he would meet his fellow soon-to-be Queen megastars.
Moving to England and changing rock music forever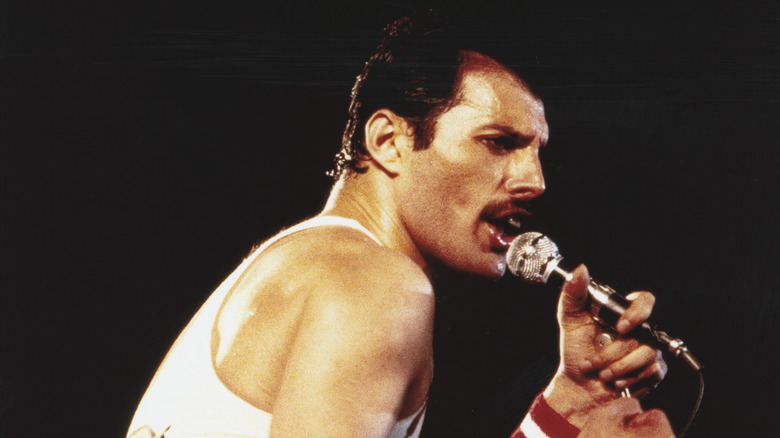 Graham Wiltshire/Getty Images
Esquire states that guitar maestro Brian May and singer Tim Staffell were in a band together in college in the 1960s. They were called 1984, and the quintet parted ways on graduation. Staffell and May, however, went on to join forces with Roger Taylor, and the new band was named Smile. Two years later, in 1970, Staffell left the band, and a singer who would soon legally be known as Freddie Mercury — a name partially inspired by the lyrics of early Queen song "My Fairy King," according to Rock Celebrities – joined the troupe.
In an Esquire interview, Staffell stated that his split with Smile was not the messy one shown in the hit musical biopic "Bohemian Rhapsody." He said in 2019, "My departure from Smile was completely amicable ... Freddie and I were good friends at college. Freddie joining the band was very natural, as he was really good friends with the band members before I left."
Freddie Mercury (real name Farrokh Bulsara) may not have wanted to change the world, but he certainly did as the frontman of Queen. With legions of dedicated fans, countless great musical acts inspired by him, and an incredible legacy behind him, this monumental talent will never be forgotten.