Why Prince Charles Was Questioned By Police After Princess Diana's Death
Frederic Legrand - COMEO/Shutterstock
The world was shocked and saddened in 1997 when Princess Diana, often called the "People's Princess," died tragically in a car wreck in Paris, on the run from paparazzi. It was no secret that all was not well in the life of Princess Di. She divorced Prince Charles in 1996, according to Biography. The dissolution of the royal marriage broke the hearts of millions of admirers all around the globe after a fairytale wedding to the Prince of Wales in 1981. Princess Diana remained a well-loved icon, however, as she continued to be known for her unceasing charity work and calm, regal demeanor. 
When someone as high profile as a member of the British royal family dies, divorced or not, a thorough and rigorous investigation is sure to follow. In the instance of Princess Diana, that was certainly the case. According to Newsweek, there were also a number of conspiracy theories surrounding the accident, ranging from a CIA plot to take out the popular princess, to the murder of Princess Di having been ordered by Charles' father, Prince Philip. Did the royal family have something to do with the tragic accident? Prince Charles was questioned after Diana's death in an attempt to find out.
She predicted the accident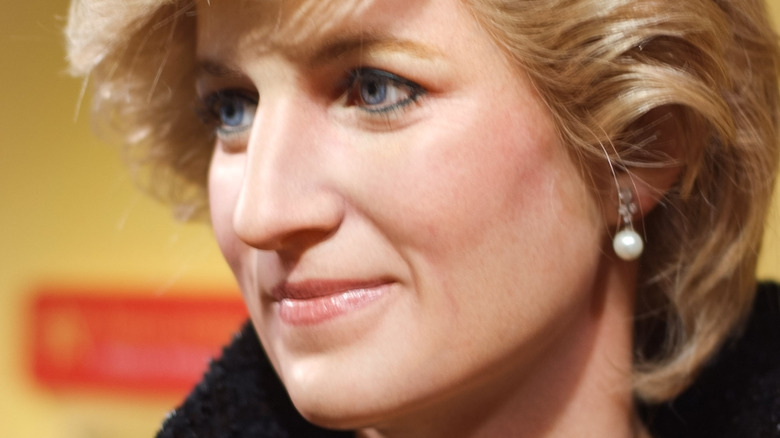 RitchardD/Shutterstock
Although he was not suspected of any crime, British police interrogated the Prince of Wales in 2005, many years after the death of his ex-wife in an automobile accident. According to The Guardian, the nature of questioning revolved around a note that Princess Diana had written to her butler in the`90s, predicting she would one day die from brake failure and head injury. Diana surmised the motivation for the killing would be to free Charles to marry his son's former nanny, Tiggy Legge-Bourke.
In the inquiry, Charles denied any knowledge of the note, although a portion had surfaced in The Mirror in 2003. No charges against Charles were filed, but Diana's butler, Paul Burrell, wrote a book in 2003 about his life with Diana. Standing by his story, Burrell told CBS News that he revealed the letter, hoping for an inquest into the passing of the princess. Despite the fact that "new information" regarding the accident killing Diana and her boyfriend Dodi Al Fayed surfaced as late as 2013, the official inquest ruled the two lovers had been "unlawfully killed," due in part to "gross negligence" on the part of the driver, according to the BBC.