Why This Song Is Queen's Most Controversial One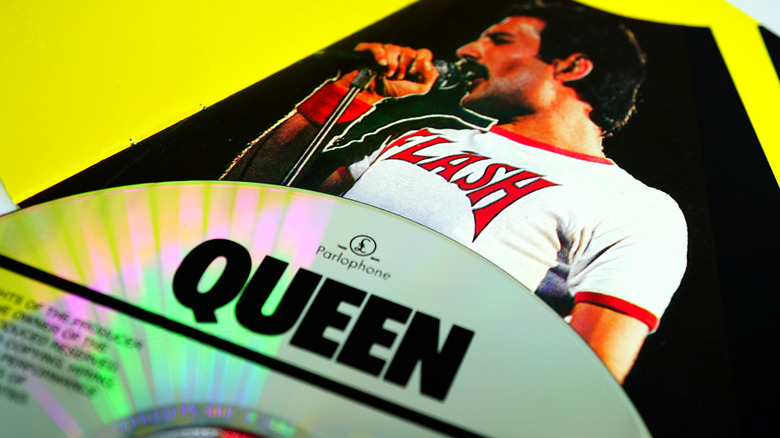 Kraft74/Shutterstock
Queen is one of the U.K.'s biggest rock bands. The musical act debuted in the early '70s and had risen to global fame by the early '80s, particularly with the hit song "Crazy Little Thing Called Love," per The Current. The band repeatedly charted both in the U.K. (Official Charts) and in the U.S. (Billboard) and recorded more than two dozen successful songs. Even if you've never actually sat down to listen to one of the band's songs, you've likely heard at least one or two more than once. Why? Well, the band's music is very commonly used in commercials.
Over two dozen Queen songs have been featured in advertisements, and one of them was their 1984 track titled, "I Want to Break Free" (per Queenpedia). The song was used in this memorable 2004 Coca-Cola commercial (posted by YouTube) for the company's now discontinued C2 beverage, per "As Heard on TV: Popular Music in Advertising." And it was used again in a 2018 commercial, again for the beverage company, per Advert.
But this catchy and standout song is Queen's most controversial.
The Queen song that missed a mark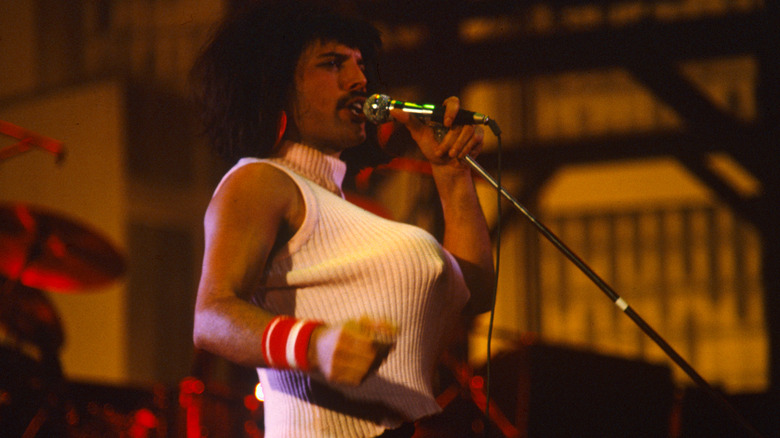 Solomon Njie/Getty Images
When "I Want to Break Free" played on the airwaves, it was on its way to becoming a Queen hit. And eventually, it was — the song peaked at No. 45 on the Billboard charts, and everything was fine. That is until the band released the music video for the song. Suddenly, the track that seemed destined to peak even higher would no longer be as well-liked.
The visuals that accompanied the song were a mockery of a British show called "Coronation Street." To pay proper homage to the female characters of the show, the quartet all wore women's clothing for accuracy. But the band's iconic frontman Freddie Mercury went a step further and added some fake breasts to his getup. In the song's video (posted on YouTube), Mercury is seen vacuuming while sporting a wig, short skirt, and a sleeveless top with the chest area stuffed. He would wear this costume also during performances (pictured above).
What happened next is an example of cultural differences between the U.K. and the U.S. at the time. At home, British fans understood the humor Queen was trying to portray in the video. But in the states, it didn't blow over so well. According to Radio X, the video was received as drag — an art form concept that wasn't readily seen back then, and definitely not in music videos. The reception of the video kind of ruined the performance of the song, and Queen lost some of the appeal they had in America. As a result, it remains their most controversial song.