The True Meaning Behind Lt. Uhura's Name On Star Trek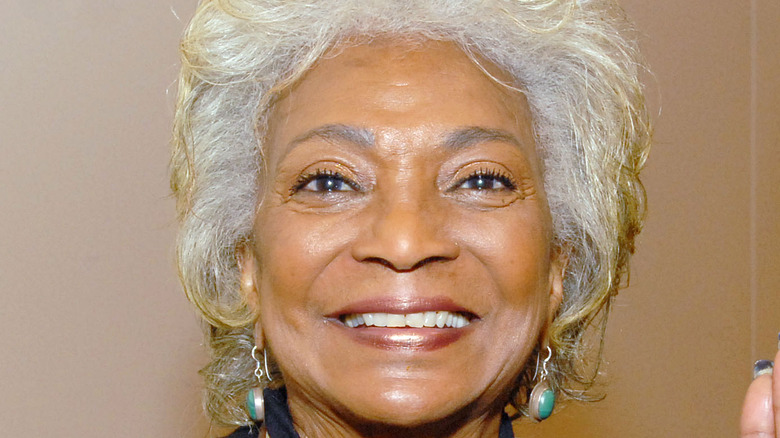 Paul Warner/Getty Images
A major character in the original "Star Trek" series was Lt. Uhura. The communications officer of Starship Enterprise was portrayed by actress Nichelle Nichols for all of the three seasons the show ran, per IMDb. As PBS reports, the role was a historic one, as Nichols was the first Black actress to have a leading role on television — at the height of the Civil Rights movement, no less. Indeed, her representation on the small screen meant a lot, even to people like Dr. Martin Luther King Jr., who would be a major reason why she decided not to depart the show after the first season (via YouTube). Nichols stuck around until the series ended, and even after that, she continued her role in other "Star Trek" films of the '70s to the early '90s.
Lt. Uhura is one of the most beloved characters of the franchise, and people have been saying the fictional character's name for half a century now. But what is the meaning behind it? "Star Trek" creator Gene Roddenberry may have been the brains behind the character, but both he and Nichols had input into the creation of the name. The full name of the lieutenant is Nyota Upenda Uhura. Per Baby Names, "Nyota" is a feminine Afro-Asiatic name of Swahili origin that means "star." But before deciding on "Nyota" and "Upenda," Roddenberry and Nichols came up with "Uhura."
Origin of Lt. Uhura's name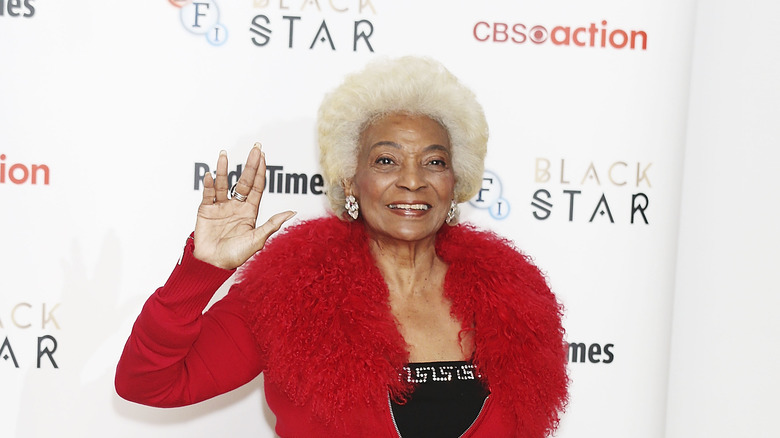 Dave J Hogan/Getty Images
According to Television Academy, Nichelle Nichols discussed how Gene Roddenberry and her came up with "Uhura" as a name. Nichols had suggested the name "Uhuru," which is the Swahili word for "freedom." She stumbled upon the name while reading a book that she took to her auditions. The actress said she introduced the name to Roddenberry, but he wasn't quite sold. Apparently, he felt it was too tough.
"He says, 'It sounds too harsh for a female,'" said Nichols. But she quickly had a solution — substituting the "a" for "u" to come up with "Uhura." Rodenberry was happy with the slight change. "He said, 'That's it, that's your name! You named it — it's yours. Now I know exactly where your character comes from, the United States of Africa,'" said Nichols.
Sticking with the cultural significance, it was only right that any other names she had were also of Swahili derivation. And when the show was on the verge of cancellation, a show writer who created more about Lt. Uhura's background came up with the character's full name. Nichols said that she decided "Uhura" was going to be the surname, and "Nyota" and "Upenda" became the character's first two names.