George Washington's Biggest Regret As President May Surprise You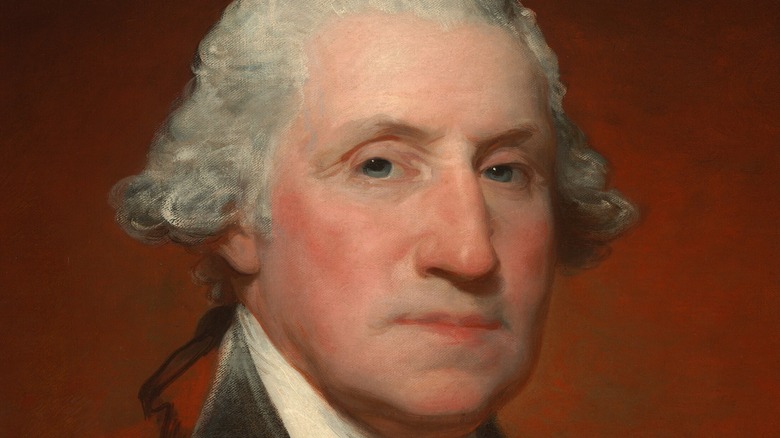 Heritage Images/Getty Images
Presidents have regrets and that's no secret. President George H.W. Bush said he regretted not trying to harder to get Saddam Hussein to leave office at the end of the 1991 Gulf War. President Bill Clinton expressed regret over lying about his affair with intern Monica Lewinsky and the failure to get a Middle East peace deal (via CNN). President George W. Bush has said his biggest failure was the flawed intelligence over Iraqi weapons that led the U.S. into a 20-year war. President Obama said his biggest regret was the failure to plan for the aftermath in Libya after the ouster of leader Muammar Gaddafi (via BBC).
Presidential disappointments, qualms and self-reproach stretch back to the very beginning of the office, to the first American president, George Washington. Only Washington's biggest regret isn't what he failed to do while in office. His biggest regret occurred in his life outside the presidency.
Washington frees his slaves after his death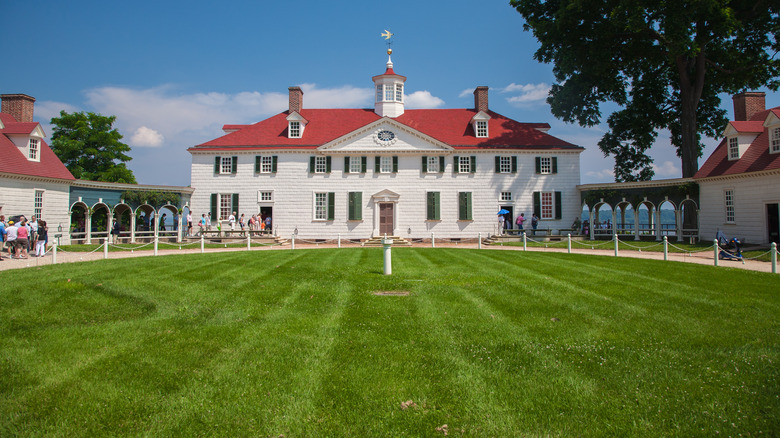 Bob Pool/Shutterstock
Washington was like most large-scale planters of his time: a slave owner. And it is his slave ownership that seems to have troubled him the most. As he neared the end of his life, he is quoted as saying, "The unfortunate condition of the persons, whose labour in part I employed, has been the only unavoidable subject of regret." He went on to say that he wanted to "lay a foundation to prepare the rising generation for a destiny different from that in which they were born" (via the Mount Vernon website).
And that's exactly what he tried to do. He wrote a will in the months before his death in December of 1799 with directions to free the slaves that belonged to him after the death of his wife, Martha Washington. In 1799, of the 317 slaves who toiled at Washington's Mount Vernon plantation (above), 123 belonged to the president and were set free according to the terms of his will. Martha Washington was left the remainder of the slaves after her first husband died without a will. Neither she nor George, though, could legally free those slaves; they reverted back to the estate of Daniel Parke Curtis (via Mount Vernon). A year after her husband's death, Martha Washington signed a legal document freeing George Washington's slaves, which was recorded in Fairfax County, Virginia, court records. They were finally free once and for all on January 1, 1801.