Was Stairway To Heaven Really Inspired By Lord Of The Rings?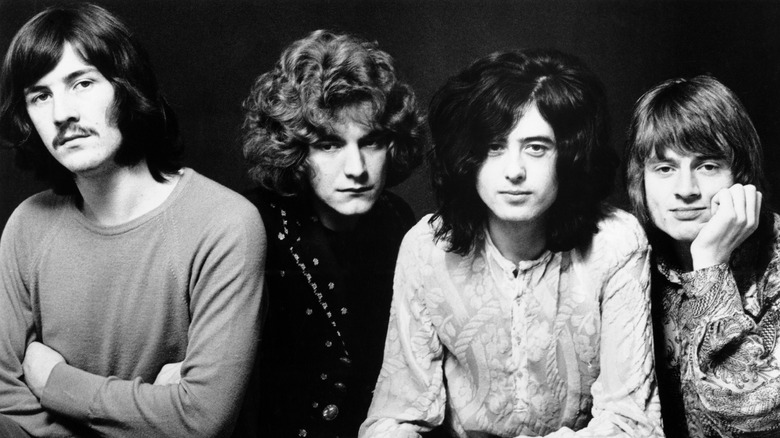 Michael Ochs Archives/Getty Images
Led Zeppelin's "Stairway to Heaven" is such a force in rock 'n' roll that its legacy as a modern-day epic still lives on. Theories abound to what the song's meaning is, and one that won't die amongst Led Heads is that the song is secretly about J.R.R. Tolkien's "The Lord of the Rings" (via Mental Floss). The band's fascination with Tolkien's Middle Earth is well known, with multiple songs like "Misty Mountain Top" and "The Battle of Evermore" directly inspired by the adventures of Frodo and friends; some think that "Stairway" can be added to that LOTR list.
Besides the precedence of Zeppelin's tendency to make songs about "The Lord of the Rings," some fans feel there are strong connections to "The Tale of Aragorn and Arwen," which can be found in the appendix of the books. Although singer and lyricist Robert Plant has said he took inspiration from a book about occult magic beliefs, and he himself doesn't fully understand the song's meaning, the LOTR-based fan theory refuses to die out decades since "Stairway" was introduced to the world.
The theory reinterprets the lyrics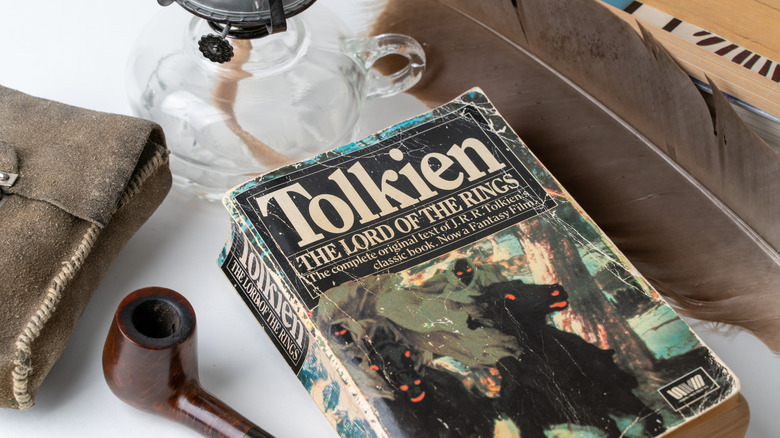 Petr Kahanek/Shutterstock
According to Daily Dot, a long write-up of the theory was posted to a subreddit dedicated to fan theories. The write-up sets out to prove the hypothesis that "Stairway to Heaven" is actually about the relationship between the human ranger Aragorn and the elf Arwen, major characters throughout the books and films. The theory is not short on evidence, at least. A poem about Aragorn in the books is similar to the opening line of the song, and references to the West are strewn throughout "Stairway"; LOTR fans will know that Frodo sails off to the distant West at the culmination of the books. 
Perhaps the biggest crux of the theory is the repeated lyric "she's buying a stairway to heaven." Daily Dot reported the fan theory believes this to be a reference to Arwen giving up her immortality to be with the mortal Aragorn, a grand romantic gesture that resonates through the iconic fantasy series. Of course, Plant has long since quashed this rumored connection to Middle Earth, but the theory was not born on Reddit. It's been following the song, and the band, for decades, further mystifying this landmark in rock music.