Inside Zac Efron's Near-Death Experience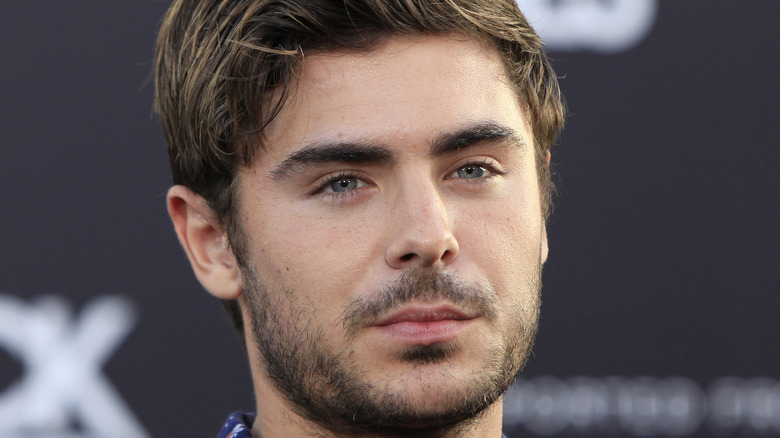 Joe Seer/Shutterstock
Near-death experiences (NDEs) are more common than you might think. According to research conducted by Dr. Bruce Greyson — co-founder of the International Association from Near-Death Studies (IANDS) — about 5% of the population has had one (via The New York Post). These episodes happen when a person is proclaimed clinically dead, is close to death, or survives a crisis situation, said the IANDS website. There is even a condition called near-death-like experiences (NDLE), where people who are grief-stricken or engaged in intense exercise or meditation experience similar stirrings as those who have NDEs — intense bliss, peace, and other sensations.
Actor Zac Efron ("The Greatest Showman," "Baywatch") lived through two NDE incidents already, and he is only in his mid-30s. The first happened when he biked alongside "Greatest Showman" co-star Hugh Jackman, reported People. "I cycled with him in London, but I'm not one to ride a bike early in the morning in traffic, so it turned out to be quite dangerous," Efron said on the "Graham Norton Show" in 2017. "I followed Hugh around a few cars, and suddenly there was a double-decker bus right in front of me. I slammed on the brakes, went under the front tire, and narrowly missed death." Afterward, Jackman simply asked him if he was all right, and then they continued bike riding. Efron's second NDE, though, wasn't such a quick recovery — it required medical treatment.
Almost Killing Zac Efron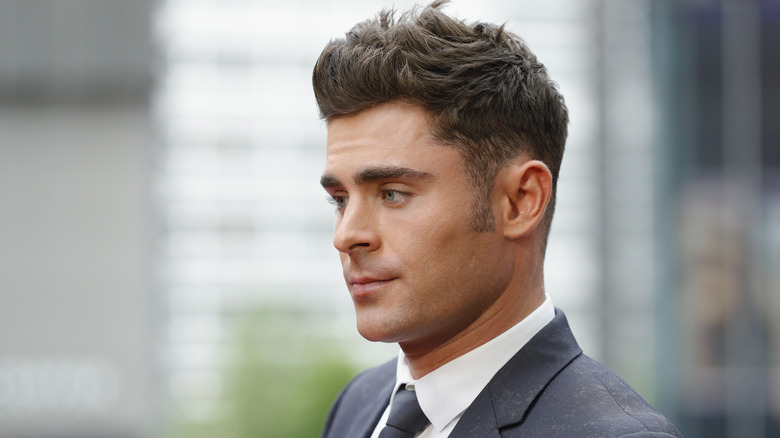 Andreas Rentz/Getty Images
When Zac Efron shot the documentary series "Killing Zac Efron" in Papua New Guinea in 2019, it nearly did him in. The Daily Mail reported that the star needed to take a "life-or-death flight" to Brisbane, Australia after he experienced an infection described as a type of typhoid or bacterial illness. He spent several days recovering, and the actor described the process on his Instagram: "Very thankful to everyone who has reached out. I did get sick in Papua New Guinea, but I bounced back quick and finished an amazing three weeks in P.N.G. I'm home for the holidays with my friends and family." 
The series was slated for the now-defunct mobile streaming service Quibi. "I tend to thrive under extreme circumstances and seek out opportunities that challenge me on every level," Efron said of filming the series in a statement quoted by Good Morning America. "I am excited to explore any uncharted territory and discover what unexpected adventure awaits." Hopefully, the rest of his upcoming journeys are free of those NDEs.