The Untold Truth Of Henry Ruggs III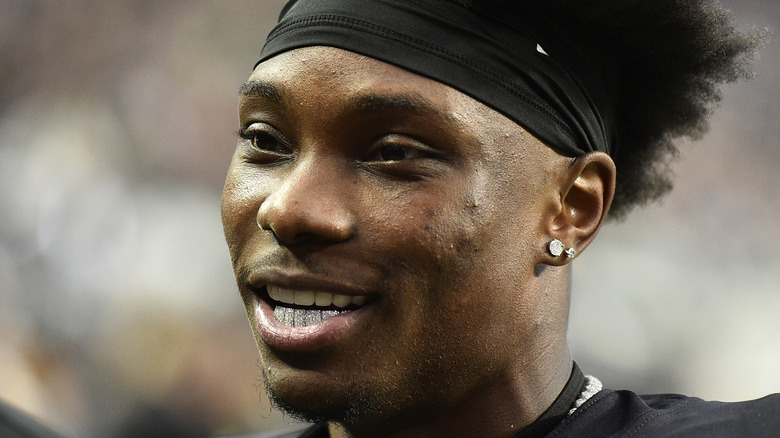 Chris Unger/Getty Images
On November 2, NFL player Henry Ruggs III was involved in a car accident that resulted in one person being killed (via CBS Sports). Originally from Montgomery Alabama, the Las Vegas Raiders wide receiver began to receive multiple scholarship offers for his performance playing football in high school (via AL.com). In fact, Ruggs had been such a standout multisport athlete in high school — also playing baseball and running track — that he had a hard time committing to which sport he most wanted to pursue. Football, of course, ultimately won out. Later, following three solid years at the University of Alabama, Ruggs chose to enter the draft where he was picked up by the Raiders in the first round. 
As a wide receiver, Ruggs showed both incredible promise and resilience even when suffering through recent injuries, leading some of his peers to label him as the best player the team had in that position (via Heavy.com). His performance over the last two years was seen as showing immense potential as he was poised to add more receptions and touchdowns to his stat sheet (via Sports Illustrated). However, his recent car crash will likely put an end to that, as Ruggs now faces DUI charges in the fatal incident and the Raiders have since released him from his contract, per CBS Sports.
An Irony in Ruggs' decision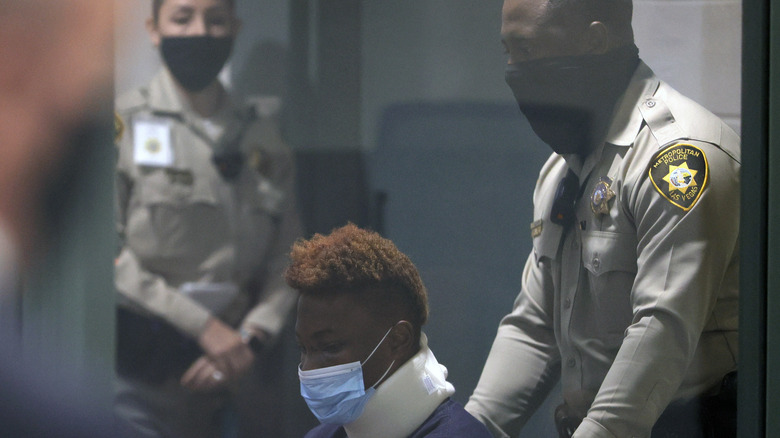 Ethan Miller/Getty Images
Before his arrest, Henry Ruggs showed tremendous promise as both an athlete and as a philanthropist. He held a deep love for not only Alabama but also for his new home in Nevada. In the hopes of uplifting locals in the latter state, he helped raise donations for Three Square, Nevada's only food bank and a vital resource for many in the state (via Touchdown Alabama). In a past tweet, Ruggs announced that for every purchase of one of his shirts three meals would be donated.
Back home, Ruggs also promoted and made contributions to the Roderic D. Scott Foundation, which was created in memory of the late high school basketball player Rod Scott (via Tide 100.9). The group is dedicated to guiding student-athletes through standardized testing and raising money for scholarships. In order to help raise awareness, he also chose to represent them in the NFL's "My Cause, My Cleats" campaign (via Raiders.com). Given the events of this week, there is a cruel irony to the situation that comes in the form of Ruggs' friendship with Scott.
According to NBC, Scott had been traveling to visit a friend in 2016 when he was killed in a car accident. Ruggs originally planned to drive him but became sick and bedridden at the time, per WSFA 12. Ruggs stated that the death affected him deeply, as Scott was a big motivating factor in his life and that he had since refused to remain in bed even when ill. In several of his NFL touchdowns since the accident, Ruggs was often seen paying respect to his friend by raising three fingers (via Montgomery Advertiser). Unfortunately, this did not seem to have been a factor in the decisions he made on Tuesday.
Ruggs remained at the scene but showed signs of heavy impairment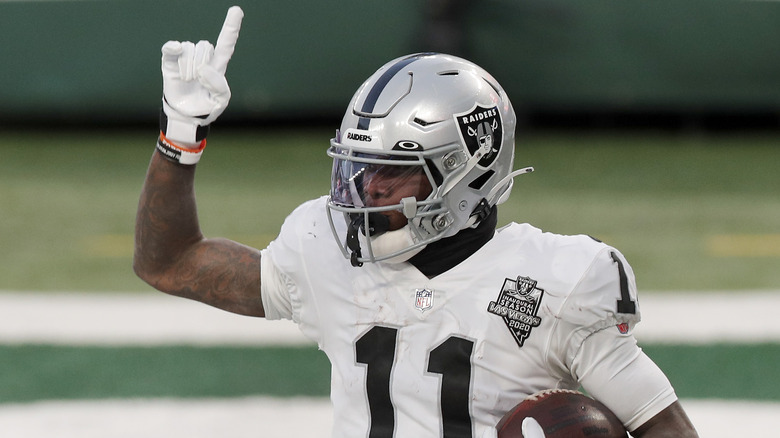 Jim Mcisaac/Getty Images
According to the police report, 22-year-old Ruggs was driving a Corvette at a high rate of speed — reportedly as fast as 156 mph, per ESPN — when he rear-ended a Toyota around 3:40 a.m. The Toyota burst into flames as both vehicles came to a stop. Despite the apparent efforts of two bystanders and the arrival of EMS personnel, the Toyota's driver, a 23-year-old woman identified as Tina Tintor who'd been trapped in her vehicle, was found deceased along with her dog (via TMZ and Las Vegas Review-Journal). Ruggs' girlfriend, Kiara Kilgo-Washington, who was a passenger in the Corvette, was hospitalized with serious injuries. The two share a young daughter. Ruggs was still on the scene and treated for minor injuries, but was found to be heavily intoxicated. According to the New York Post, Ruggs and Washington were seen partying on social media in the hours leading up to the crash, reportedly drinking mai-tais. 
Per Las Vegas Review-Journal, while bystanders attempted to help Tintor, Ruggs was seen with his upper body partially lying in the street and his feet resting on the driver's side floorboards of his car. Though Ruggs declined to take a field sobriety test at the scene, a later blood draw at the hospital registered a blood-alcohol level more than two times the legal limit for drivers in Nevada.  
Once he was medically cleared, Ruggs was subsequently arrested and was charged with both reckless driving, as well as a DUI involving a fatality. Per The Root, the DUI charge carries a sentence of two to 20 years and the reckless driving charge carries a one- to three-year sentence.