The Truth About John Lennon's Adventure In The Bermuda Triangle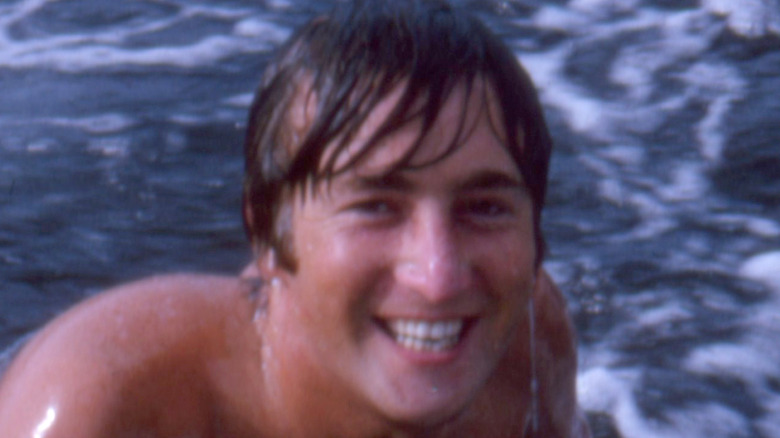 Icon And Image/Getty Images
Though no one could have known, John Lennon entered the final year of his life in 1980. According to Salon, that same year the former Beatle and international superstar took a trip down to Bermuda that was a haphazard roller coaster ride of emotion, danger, and inspiration that encapsulated the remarkable, often controversial life of the Liverpool musician. 
Lennon's sailing instructor, Tyler Coneys, set the course for a five-day sail from Rhode Island to Bermuda. Coneys chartered the Megan Jaye, a 43-foot sloop sailboat, and hired boat captain Hank Halsted — affectionately called "Captain Hank" — to sail the vessel for the 635-mile journey. 
The beginning of the voyage was smooth, but as different currents brought changing weather conditions, the waters became choppy. Most of the crew on board — save for Lennon and Captain Hank — became seasick. A rough storm slowed the ship's progress to a crawl. An exhausted Captain Hank asked Lennon to pilot the Megan Jaye because the rest of his men were too seasick to take the helm. According to Paste, the former Beatle spent the next six hours steering the boat on his own in the middle of the Bermuda Triangle, strapped to the wheel in the middle of a storm — and he loved every minute.
Lennon said he felt like a Viking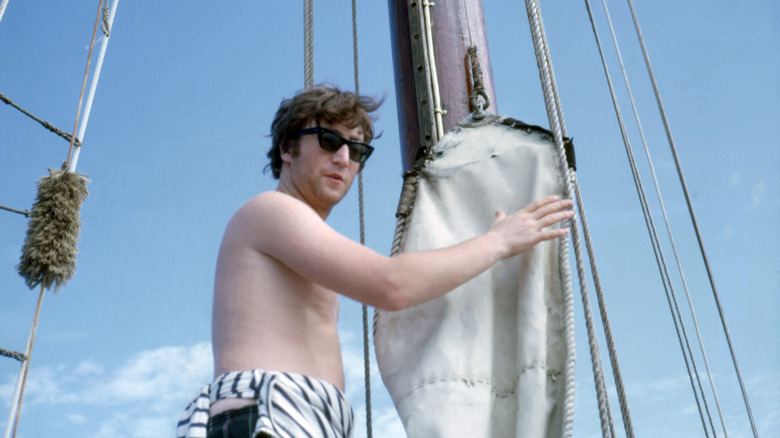 Icon And Image/Getty Images
According to Bermuda Tourism Authority, Lennon was a "novice sailor," suddenly put in charge of a ship facing over 100-mile-per-hour winds and 20-foot waves. The Beatle, who wanted to escape the city life for a bit, certainly got what he was after and remembered it as an inspirational experience. Lennon later said he was regularly slapped in the face by waves and occasionally brought to his knees — and it was a great experience. 
"I was just hanging on with my hands on the wheel — it's very powerful weather –- and I was having the time of my life," Lennon said, via Bermuda Tourism Authority. "I was screaming sea chanteys and shoutin' at the gods! I felt like the Viking, you know, Jason and the Golden Fleece."
His time on the island was inspirational and productive. Fascinated by the strange melodies of "Rock Lobster" by The B-52s, Lennon spent weeks on the island with a guitar in hand. In Bermuda, he composed 25 songs that would make the bulk of his final album, "Double Fantasy," a collaboration with his wife Yoko Ono. Lennon would meet his untimely fate not long after, but if it weren't for some heroics, he could have found himself at the door of Davy Jones' Locker.