What Is Ringo Starr's Real Name?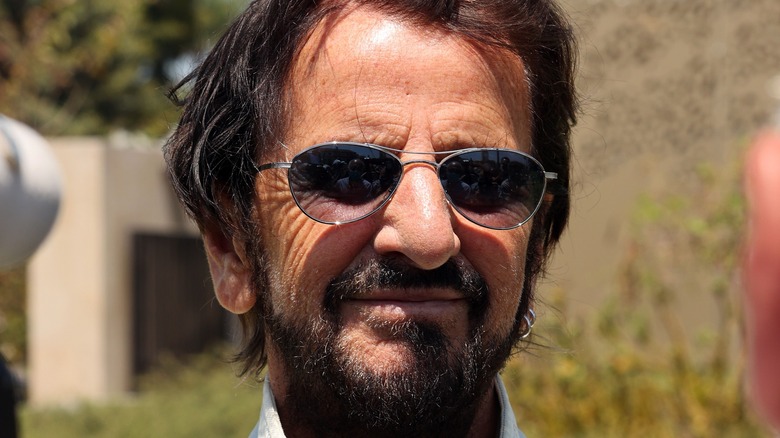 Kevin Winter/Getty Images
Ringo Starr is a name that will be forever emblazoned across the pages of musical history. As a member of the iconic British outfit The Beatles, he is one of the most successful and wealthiest drummers ever. Indeed, Wealthy Gorilla claims that his 2021 net worth stands at around $350 million.
Megastar he may be, Ringo's start to life certainly wasn't a smooth and easy one. As Biography reports, he was born in Liverpool, England, on July 7, 1940. At just 6 years old, he developed peritonitis after having his appendix removed. His recovery took around a year, and this awful episode was followed by a bout of tuberculosis. As unlikely as it seems, though, this early period of ill health would ultimately prove to be the reason he became a drummer.
As Ringo stated in an interview, he got his first taste of the sticks while recovering from tuberculosis (per Far Out Magazine). "I was in the hospital band," he remembered. "That's where I really started playing." From that very moment, he refused all other instruments, knowing he had found his calling. However, he wouldn't own a drum kit of his own until the age of 17, when he was given a used one as a Christmas gift. This is where his journey to becoming a drum legend began.
His real name is Richard Starkey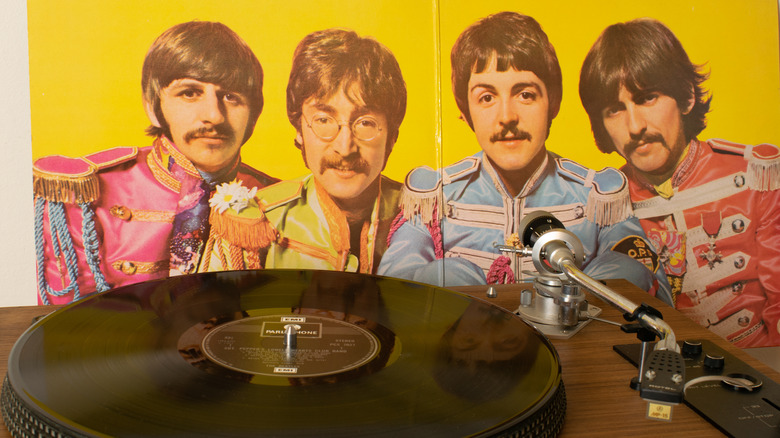 John B Hewitt/Shutterstock
As Smooth Radio notes, Ringo Starr's real name is Richard Starkey. He was named for his father, who was a confectioner along with his mother, Elsie Gleave. Like many giants of their respective fields, Ringo started small, playing in skiffle bands and finding his feet as a performer. Late in the 1950s, he chose the name Ringo Starr. Ringo, apparently, was derived from the distinctive ring he had a habit of wearing, while the Starr reportedly gave the performer's new moniker a country sort of feel.
Ringo was the drummer of Rory Storm and the Hurricanes when he became a full-time Beatle, according to Ultimate Classic Rock. The Liverpool ensemble had previously played with Ringo when Pete Best was unavailable, and when they parted ways with their then-drummer for good, Ringo was the natural choice. As George Harrison reportedly put it in his book "Anthology": "To me it was apparent... every time Ringo sat in, it seemed like 'this is it.' Eventually, we realized, 'We should get Ringo in the band full time.'"
By this time, Richard Starkey was already well-respected drummer Ringo Starr. Needless to say, though, his official initiation into this legendary quartet truly marked his ascent to superstardom.