Here's What Stockard Channing Is Doing These Days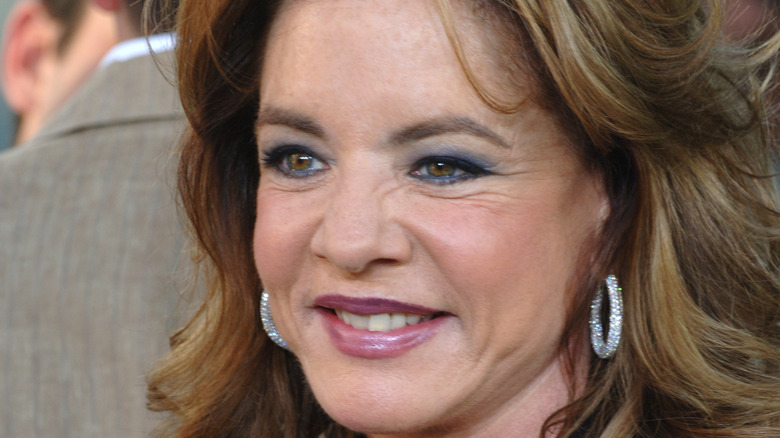 Featureflash Photo Agency/Shutterstock
Stockard Channing has performed in some iconic roles across her decades-long career on stage and screen, from her early performance in the iconic musical "Grease" to her turn as the first lady on "The West Wing." One of her more prominent roles in film came as Ouisa in "Six Degrees of Separation," opposite Donald Sutherland and a young Will Smith. In his forthcoming memoir, Smith reveals that "Six Degrees" was a tumultuous experience for the actor/rapper, as he fell deeply in love with Channing despite being in the early stages of his first marriage (via People).
Smith, whose first and last attempt at method acting was for the film, found himself mirroring the feelings of his character toward Channing. For her part, Channing said she was "flattered" by the revelation, describing her relationship with Smith as "protective," given that it was the Fresh Prince's first serious film role. While her later roles perhaps lacked the backstage drama of "Six Degrees," Channing has kept busy in recent years with a series of performances in film, television, and plays.
She still gets steady work
Featureflash Photo Agency/Shutterstock
According to IMDb, Channing has kept working throughout the 2010s, although she has made fewer appearances in recent years, with no screen roles in 2018 or 2019. She played Veronica Loy in the critically acclaimed television series "The Good Wife" for 12 episodes as recently as 2016 and had three different roles in 2017, including a portrayal of Elizabeth Taylor for "Urban Myths." Her most recent role will be in the film adaptation of "Lapham Rising," which is currently in post-production.
Channing has also kept busy on the stage. Recently, the actress received praise for her starring role in the 2018 New York run of "Apologia," which is about the art historian and political activist Kristin Miller (via Observer). While she might not be as ubiquitous as she was in the 1990s and 2000s, Stockard Channing has stayed dedicated to acting and often succeeds in the roles she takes.