The Reality Show You Didn't Realize Kato Kaelin Was On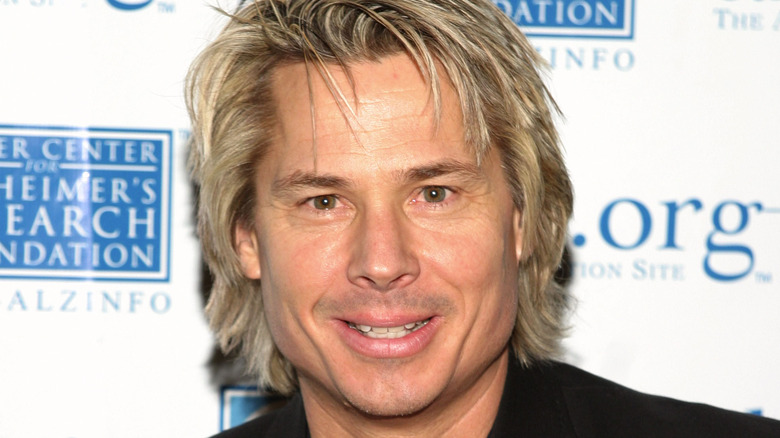 Thos Robinson/Getty Images
Amid all the courtroom drama that surrounded O.J. Simpson's trial for the murder of his ex-wife, Nicole Brown, and her friend Ronald Goldman, a lot of unexpected people were catapulted to momentary celebrity status. Defense attorney Johnnie Cochran and Judge Lance Ito, for instance, became instantly recognizable to most of America and many other parts of the world. And while another one of Simpson's lawyers, Robert Kardashian, kept a lower profile, you certainly know his ex-wife, her daughters, said daughters' significant others and exes, and many other individuals in their orbit, thanks to the tremendous success of "Keeping Up with the Kardashians" ... among many other things that have their name attached to them.
Speaking of reality television, that brings us to the topic of someone connected to the trial who went from almost being an average Joe to being America's most famous houseguest, as he's often referred to even to this day. We are, of course, referring to Brian "Kato" Kaelin, who served as a witness for the prosecution and was relied on to relate what happened on the night that Brown and Goldman were tragically murdered. 
As recalled by USA Today, Kaelin, then in his mid-30s, was an aspiring actor and family friend who was staying at Simpson's guest house on the night of June 12, 1994, and he stood out because of his long, untamed blond hair and his "oddball" personality. The outlet also described him as the "embodiment of Andy Warhol's '15 minutes of fame' concept," and if you consider how quickly many people forgot about him after all the O.J. brouhaha died down, there is a grain of truth in that statement. However, Kaelin's made-for-reality-TV background did serve him well when he appeared on a popular reality show just a few years ago.
Kato Kaeilin was another kind of houseguest on Celebrity Big Brother 2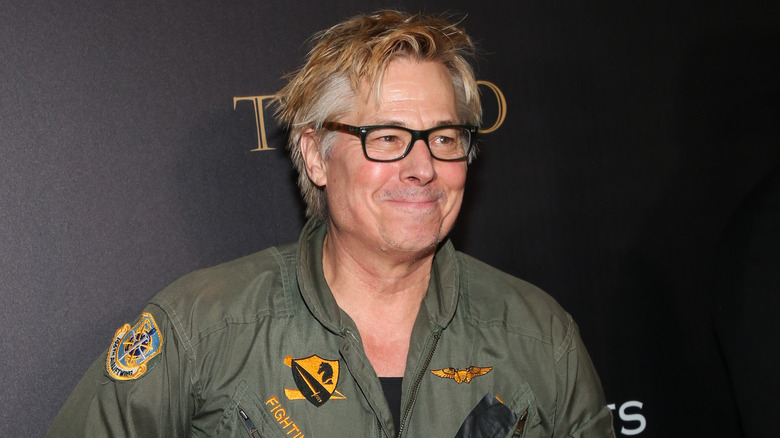 Paul Archuleta/Getty Images
When Kato Kaelin appeared on the 2nd season of the U.S. edition of "Celebrity Big Brother" in early 2019, it was clear that not everybody had forgotten about the O.J. Simpson houseguest close to 25 years after the peak of his notoriety. Per The Hollywood Reporter, the season's cast included a hodgepodge of famous people from various backgrounds. Aside from Kaelin, "Celebrity Big Brother 2" also featured retired NFL running back Ricky Williams, then-former WWE Superstar (Natalie) Eva Marie, former White House communications director Anthony Scaramucci, U.S. Olympians Ryan Lochte and Lolo Jones, "Freddy Got Fingered" actor Tom Green, and the season's eventual winner, former "The Real" co-host Tamar Braxton, among others.
As noted by Entertainment Weekly, Kaelin seemed to make a good impression on the show. Not only was he showcasing his colorful personality; he also proved to be "actually kinda smart" and quite skillful when it came to the physical competitions. He was, in fact, doing quite well in the early stages, and he showed that he could be more than just the goofy houseguest when he got into a screaming match with Jones and Eva Marie. Unfortunately, he was the fourth person evicted when he was voted out unanimously by his fellow contestants (via Pop Culture). 
Kaelin was shocked, but not surprised by his unanimous eviction
Following his exit from "Celebrity Big Brother 2," Kaelin spoke to Entertainment Weekly and looked back on many of the key moments of his brief stint on the show, including his rather unceremonious eviction. While it seemed that the other contestants also saw Tom Green as a threat, Kaelin revealed to the publication that he knew he was the one who'd get the boot, given how he supposedly overheard multiple people saying "Kato could win this thing." As such, he was "a little shocked" that the decision to evict him was unanimous, but ultimately not surprised.
When asked if he had "no interest" in saying goodbye to anyone in particular after his exit, Kaelin told Entertainment Weekly that he indeed felt that way about everybody, except Green, whom he had bonded with during the competition, and possibly Dina Lohan (Lindsay's mom), who was "always nice." Staying on-brand, Kaelin then confirmed that he left so quickly because he wasn't interested either in any "fake hugs" from the other houseguests — again, with the notable exception of Green. "Oh, yeah. I don't do the fake stuff, baby!" he said. "The K-Train does not do the fake hugs. Nope, not going to happen. I am so real. It's boom! I gave Tom a hug and said, 'Win this, brother!' That was it."