The Tragic Death Of Natalie Wood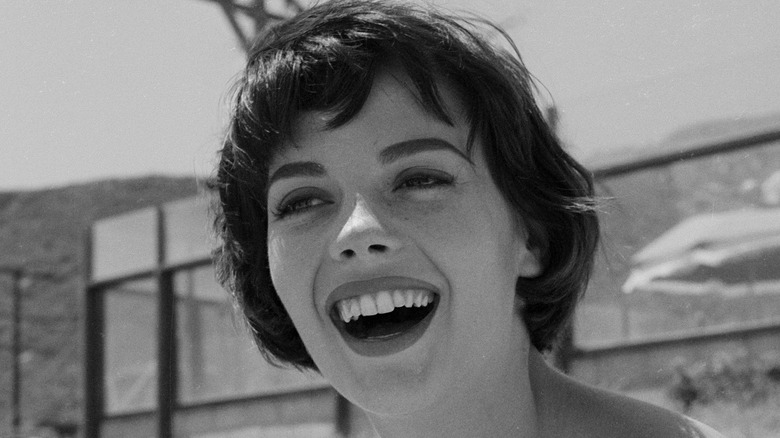 Michael Ochs Archives/Getty Images
The 1981 death of award-winning actress Natalie Wood has haunted Hollywood ever since. One-half of a Hollywood power couple along with veteran actor Robert Wagner, and an acclaimed star in her own right, Wood died under what many have called "suspicious circumstances." As Time recalled, she went on a boat trip on November 28, 1981, with Wagner and Wagner's co-star Christopher Walken on the film "Brainstorm." No one knows precisely what happened that night, but the following morning, Wood was found drowned with "bruises on her body and a significant amount of alcohol in her system." As the original Time story indicated, this likely meant a full seven to eight glasses of wine. At the time, her death was ruled an accident, and neither Wagner nor Walken was considered a suspect. 
From the moment Wood died, stories and rumors circulated regarding the improbability of her death. People wanted to believe, as it often the case with tragedies, that there were bigger, more elaborate reasons than a simple, drunken accident. In the aftermath, Wood's lawyer Paul Ziffren addressed such speculation. "The only important thing ... is that Natalie's gone. All the rest is ghoulish nonsense," he stated.
And yet, in 2011, a full 30 years after Wood's death, her case was reopened. The coroner changed her cause of death to "drowning and other undetermined factors." In 2018, Los Angeles County Sheriff's Department Lieutenant John Corina said that Robert Wagner had become a "person of interest."
A rough marriage and series of rocky relationships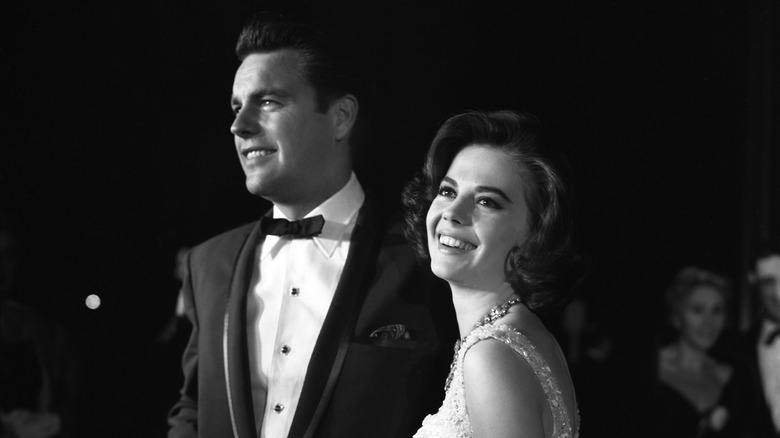 Michael Ochs Archives/Getty Images
Admittedly, Robert Wagner and Natalie Wood had a bumpy history. When Wood was a mere 19 years old in 1957, and Wagner eight years her senior, they got married and stayed together until 1962. They reconnected 10 years later in 1972, got married again, and stayed together until 1981, as Time explained. "My career was not igniting like hers was, but that wasn't really a very big factor in the fact that we separated and eventually divorced," Wagner said of their divorce, per Heavy. "It was the pressure on her and her career that caused that. I also think I'd have been able to handle it better if I were older and a bit more experienced." At 16 years old, Wood had already earned an Academy Award-nominated performance in the classic "Rebel Without a Cause" (1955), and two more nominations by 1963, the year after she and Wagner got divorced.
In between Wagner and Wood's marriages, Wood's roller-coaster love life became the cause of much public interest: Hollywood heartthrob Warren Beatty in a "tumultuous" relationship that made Wagner "crazy" enough to move to Europe, Michael Caine, Frank Sinatra, Elvis Presley, and many more. She married producer Richard Gregson in 1969, stayed with him for two years, and left him after she found about his affair with her secretary. This is when she got back with Robert Wagner, who during that entire period, from 1963 to 1971, had been married to actress Marion Marshall.
Decades-old grief and renewed accusations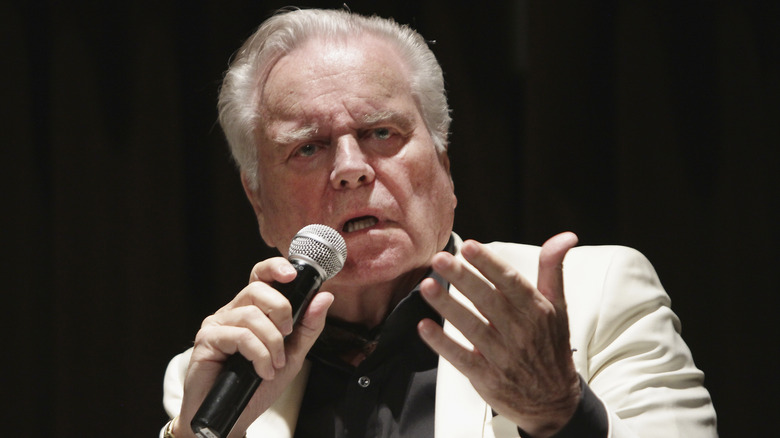 Mychal Watts/Getty Images
In 2008, Robert Wagner, now 91, released a memoir, "Pieces of My Heart," in which he said of Wood's death, "Yes, I blamed myself." As The Hollywood Reporter quotes, "Natalie would have felt the same way had it happened to me. Why wasn't I there? Why wasn't I watching? I would have done anything in the world to make her life better or protect her. Anything." They'd argued that night while on their yacht, and he'd also argued with Christopher Walken while Wood was fixing her hair in the bathroom. She shut the door, presumably to go to bed, and sometime later he went to find her, but she wasn't in her room. The yacht's dinghy was gone, which didn't make sense because Wood was "terrified of dark water," and Wagner hadn't heard the dinghy's motor.
Per Time, Los Angeles County Sheriff's Department Lieutenant John Corina said that Wagner's "version of events just don't add up." More vocally, Wood's sister Lana said in the New York Post in 2021, "I don't believe it was premeditated, but that doesn't mean I don't think he did it: Of course he did!"
For her part, Wagner's daughter Natasha spoke in defense of Wagner on People. "I know that if my mom had been in any kind of distress, he would have given his life for her," she said. According to USA Today, she spoke similarly, calling it "preposterous" to believe that Wagner killed her. Wood's case remains open to this day.