How The Moors Murderers Were Finally Caught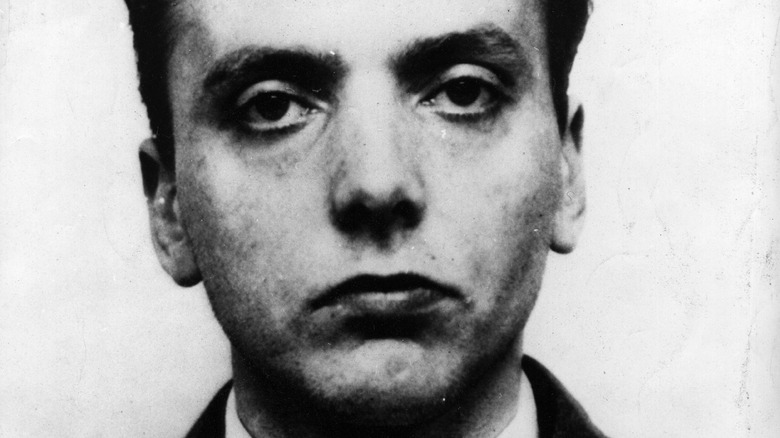 Keystone/Getty Images
The first killing occurred on July 12, 1963. Sadly, four more lives would be taken before Ian Brady and Myra Hindley would be caught, per Biography, and later found guilty of a horrific spree of serial killings. The Moors Murders are so named because of their association with Saddleworth Moor, in the Greater Manchester, England area.
As reported by The New York Times, the five victims ranged from 17 years old (Edward Evans) to just 10 (Lesley Ann Downey). In the heartbreaking case of Lesley, the killers made an infamous recording in which it appears she can be heard crying for her mother. It's a case marked by tragedy but also by the incredible strength of spirit of the bereaved families (a letter from the slain Keith Bennett's mother to Hindley was so impassioned that it led Hindley to aid the police in a 1986 search of the moor).
The pair abducted, abused, and murdered for around two years, per All That's Interesting. It was Hindley's own sister and brother-in-law who finally caught them, in terrible circumstances.
Per All That's Interesting, the pair had lured Edward Evans, their final victim, to their home when Hindley's brother-in-law, David Smith, arrived. He entered as the killers were plying Evans with wine, and Brady actually killed the young man while Smith was in the apartment. Smith reportedly heard a terrible scream and dashed into the room, where Brady loomed over Evans wielding a hatchet. He later remembered the sound of the "terrible hard blow" Brady delivered to Evans' head.
Myra Hindley's brother-in-law witnesses a killing and reports the pair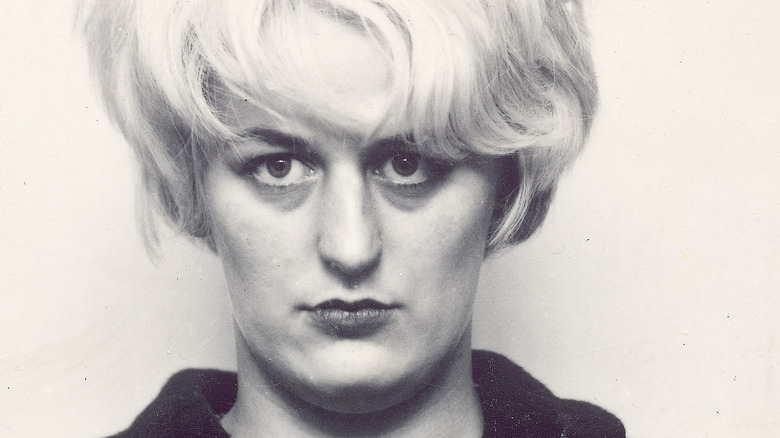 Keystone/Getty Images
Crime And Investigation says that Smith, also 17 years old, had been summoned by the couple. Smith had been charged with acts of violence himself, after a difficult childhood, and Brady had reportedly seen him as a potential accomplice.
Witnessing Edward Evans' death, Crime And Investigation goes on, Smith cooperated with the pair and moved the body into a bedroom, before hurrying home in a haunted state and reporting Brady and Hindley to the police. When the authorities arrived, they found Evans' body, and in the course of the investigation, suitcases hidden in a local train station's locker contained heartwrenching pieces of evidence. The recording of Lesley's death and hastily written plans for disposing of Evans' body on the moor among them.
The beginning of their trial, April 27, 1966, saw both plead not guilty and offer contradictory accounts. Hindley, per All That's Interesting, maintained that she cooperated only because she feared she would be killed too. Both received life sentences for the deaths of the three victims whose bodies had been found at the time: Lesley Ann Downey, John Kilbride, and Edward Evans. Both died in jail: Brady in 2017 at 79, per Crime And Investigation, and Hindley in 2020, aged 60.