How The Who Concert Disaster Created An Expert In Crowd Control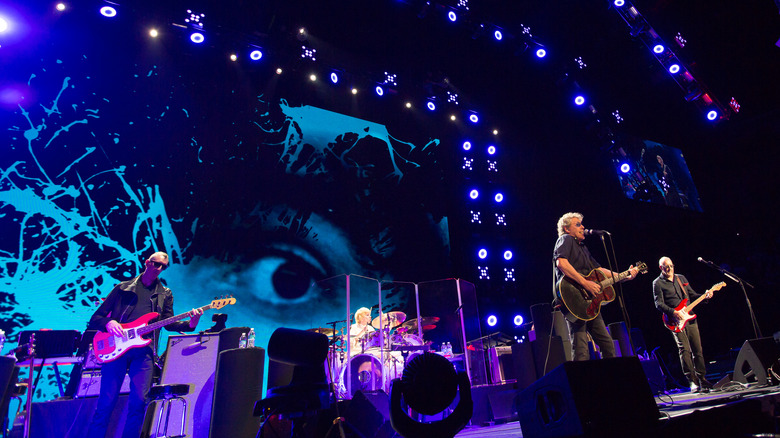 Jason Squires/Getty Images
Concerts are large spectacles where thousands of excited fans get together to hear great music performed live in an energetic, adrenaline-fueling atmosphere that few activities on earth can compete with. Given the combinations of dense crowds and high energy, however, concerts can also teeter the line between fun and danger and occasionally fall headfirst into tragedy. According to the Washington Post, one of the deadliest American concert tragedies came in December 1979, when legendary rock band The Who played at the Riverfront Coliseum in Cincinnati, Ohio. A crush formed as thousands of fans tried to reach the gate, killing 11.
Paul Wertheimer was the public information officer for Cincinnati that day but was at home, sick. Hearing the report of the tragedy on the news, Wertheimer raced to the Coliseum and was traumatized by the scene of the disaster. Wertheimer would eventually write the city's report on the tragedy, before undertaking a career as a crowd safety specialist that often saw him mingle among the moshers in the name of safety.
Wertheimer is now a top expert on crowd control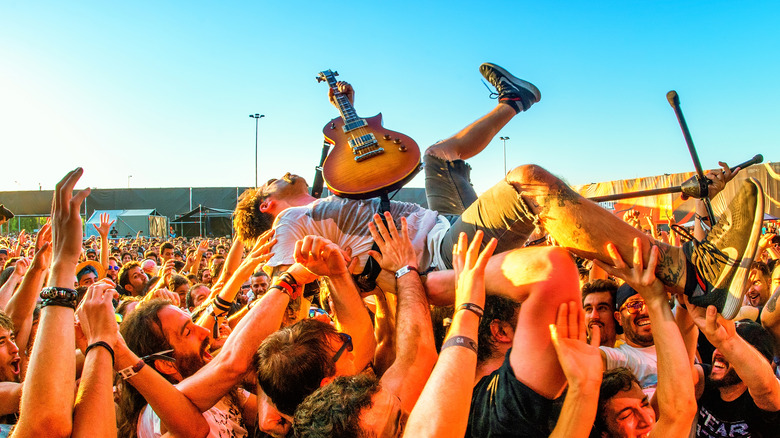 Christian Bertrand/Shutterstock
The Washington Post goes on to describe how Wertheimer eventually formed Crowd Management Strategies in 1992, after another deadly accident at an AC/DC concert. Wertheimer began to conduct research on the more dangerous parts of the concert crowds, like mosh pits, with firsthand experience on the periphery that left him with a fair share of bumps and bruises. His decades of experience have made him one of the leading experts on crowd safety in the world, and his opinions are often sought out for more high-profile festivals, concerts, and tragedies.
Though he can occasionally court controversy, like with his feud with Pearl Jam after representatives for the rock band were frustrated by his objections to some of their chosen concert venues, Wertheimer has maintained that he is not a proponent of censorship and tries to defend concertgoers whenever he can. Most recently, he was consulted for his opinion on the recent tragedy at a Travis Scott concert; Wertheimer found the deaths "preventable" as the crowd was not controlled properly until the situation was out of control for the fans (via Los Angeles Times). Decades on from The Who's Cincinnati tragedy, Wertheimer is still fighting to keep concerts safe.