What George Harrison Did Before He Became Famous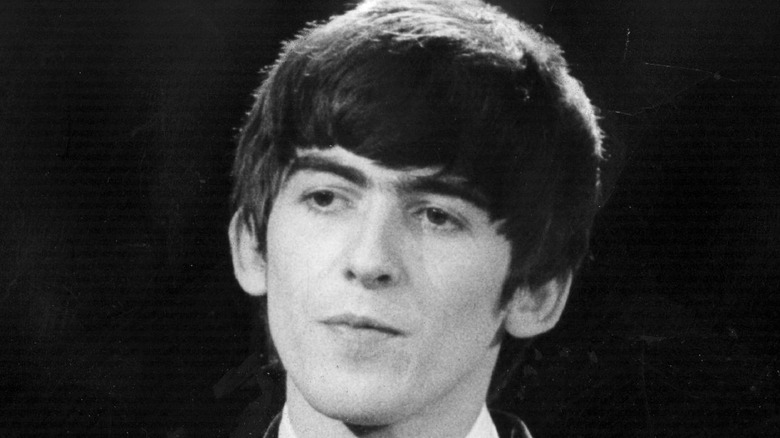 Fox Photos/Getty Images
George Harrison was someone that will be forever remembered as one of the greatest musicians of all time. He was a musical genius that played many instruments (via The Guide: Liverpool), though people mostly recall his guitar work. Harrison was both tremendously successful as a member of the Beatles and also as a solo artist. On top of that, he was also a part of the supergroup, The Traveling Wilburys, along with Tom Petty, Roy Orbison, Jeff Lynne, and Bob Dylan. Sadly, only Lynne and Dylan are still alive, as of this writing. 
Songs like "While My Guitar Gently Weeps" will remain timeless. His untimely death at the age of 58 from lung cancer (via Biography) was a blow felt by the entire music industry. His music continues to inspire people and his legacy will last for years to come. 
Although, music may be only one part of a person's life, despite their excellence at it. The man they called "The Quiet Beatle" had things happen in his life before the spotlight of fame shined on him. But what did George Harrison do before the Beatles became the world's No. 1 band? The answers may surprise you. 
George Harrison worked a regular job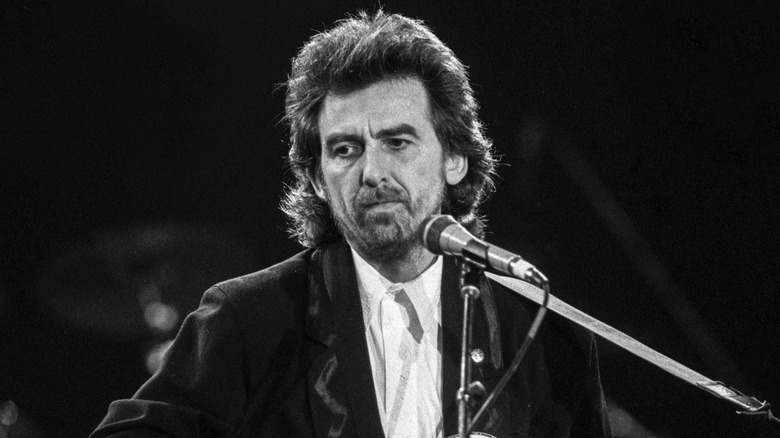 Dave Hogan/Getty Images
George Harrison had an ordinary history before he wound up meeting Paul McCartney and joining the Quarrymen, which would later morph into the Beatles. The future musical legend was born into a working-class family in Liverpool, England (per Biography). He got bit by the musical bug at the age of 14 and stopped going to school when he turned 16. When he left school, he worked as an apprentice electrician at a local department store called Blacklers, according to The Guide: Liverpool. Fortunately for the musical world, he stopped working there to focus on music.
The early incarnation of the Beatles had some adventures. They were performing in Germany in 1960 and Harrison wound up being deported due to his being under 18 at the time — he was the youngest Beatle, after all. He wound up spending all the money he had at the time to get back to Liverpool. His bandmates would soon follow him back, being deported themselves. It's doubtful they had the same problem when they hit it big. 
Harrison grew quite wealthy from his fame, able to buy many things and live in comfort. Yet, he came from humble beginnings, and that likely shaped him into the legend he became.