Surprising Details Found In Larry King's Autopsy Report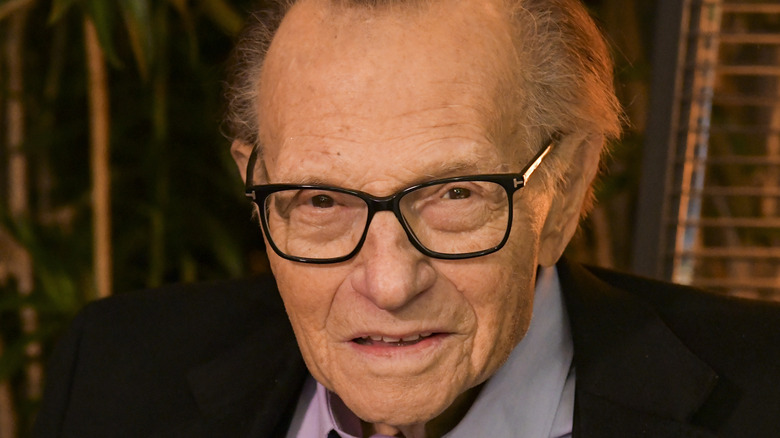 Rodin Eckenroth/Getty Images
Veteran television journalist and radio host Larry King was one of the most famous people in the world at one point in his career, and he interviewed hundreds of equally famous people. From celebrities to politicians to athletes, King talked to anybody who was anyone. He rose to the pinnacle of journalism in his 25 years at CNN and the "Larry King Live" show, conducting some 50,000 interviews in his easygoing manner during a career that spanned over six decades (via People). So, it was with great sadness when the legendary broadcaster died suddenly in January at the age of 87. King contracted COVID-19 last December, but his estranged wife, Shawn Southwick King, said the virus didn't kill him (via Entertainment Tonight).
King had a number of underlying health conditions, including Type 2 diabetes. He survived several heart attacks and underwent quintuple bypass surgery in 1987. In 2017, he was diagnosed with lung cancer and again underwent surgery, and in 2019, he was treated for chest pain (via CNN).
Larry King died of sepsis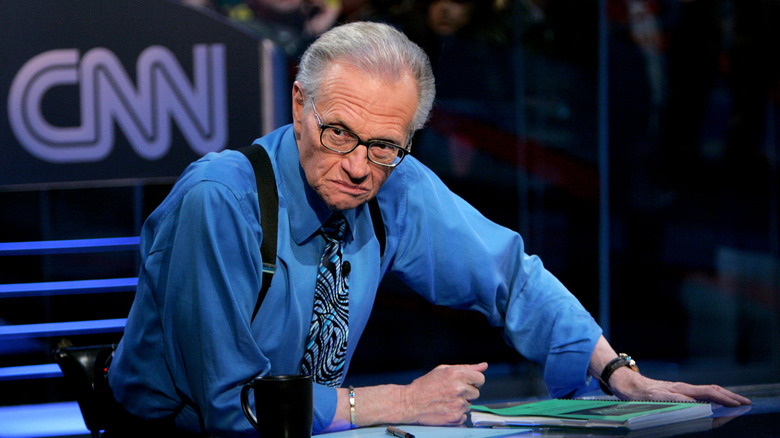 Paul Hawthorne/Getty Images
He suffered with COVID for weeks late last year, but his cause of death, according to his death certificate, was sepsis (via People). The magazine reported that King had two underlying conditions that led to sepsis. He had what's known as hypoxic respiratory failure, when there's too little oxygen in the blood, and end stage renal disease or kidney failure.
"He was finally ready to go," Southwick King said in the interview with Entertainment Tonight. She said King's body was worn out. "You know, he never wanted to go, but his sweet little body was just, it had just been hit so many times with so many things, and once we heard the word COVID, all our hearts just sunk."
But Southwick King underscored that Larry beat COVID. "He beat it, but it did take its toll, and then the unrelated infection finally is what took him, but boy, he was not gonna go down easily" (via Entertainment Tonight). On January 23, 2021, King died at Cedars-Sinai Medical Center in Los Angeles.