The George Harrison Invention That Raised Millions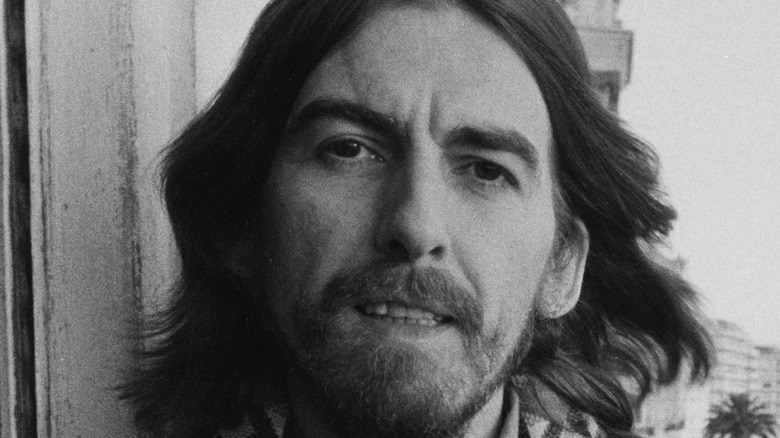 Michael Putland/Getty Images
Commonly called the "Quiet Beatle," guitarist and songwriter George Harrison penned some of the legendary band's most well-known tunes, including "Taxman" and "Here Comes the Sun," but perhaps most notably, "While My Guitar Gently Weeps," according to Ultimate Classic Rock. His interest in Eastern philosophy and the music of Ravi Shankar pushed the Beatles in a more psychedelic direction, setting the tone for popular music throughout the '60s and beyond.
In addition to a whole host of other hits written after the dissolution of the Beatles in 1970, Harrison would also go on to have a successful solo career, highlighted by "All Things Must Pass," his 1970 solo debut that marked his arrival as a songwriter in his own right, separate from the influence of Lennon and McCartney, according to All Music. A songwriting resume as immaculate as that would normally be enough to cement Harrison's place as an all-time great. More than any song he ever wrote, however, there's one specific George Harrison invention that not only raised millions, it helped reshape the role of popular music in society for generations to come.
He played music for a cause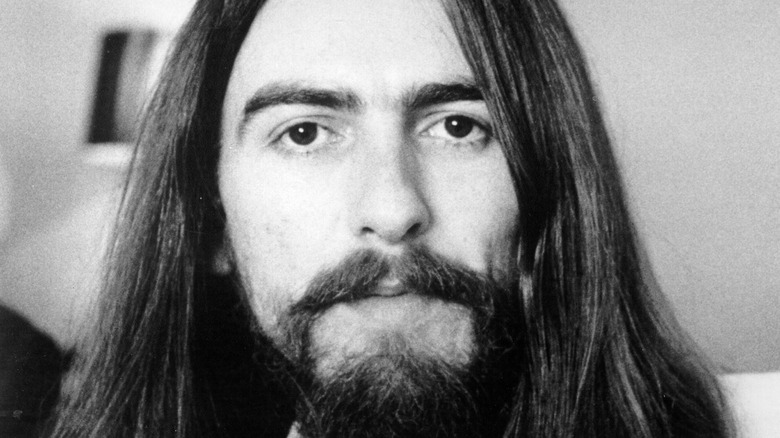 Michael Ochs Archives/Getty Images
In 1971, George Harrison learned about the horrific challenges facing Bangladesh through his friendship with Ravi Shankar. Bangladesh was caught in the middle of a territorial conflict between India and Pakistan, in which as many as 3 million people died based on some estimates and countless women were raped, among other atrocities, according to Aljazeera. George Harrison was pressed to take action, so he did the only thing he knew how to do: put on a concert.
This, of course, was not the first charity concert in history nor the first time a musician had played music for a cause. Yet, George Harrison's 1971 two-night Concert for Bangladesh was the most high-profile of this type ever attempted. Joining Harrison at the show were Ravi Shankar, Bob Dylan, and Eric Clapton, and the event raised about $240,000 with more money coming later from a concert movie and album. All the funds supported UNICEF, the United Nations Children's Fund, according to NPR.
More than anything, though, Harrison's innovative Concert for Bangladesh project laid the groundwork for other well-known charity concerts, including Live Aid in 1985, among others. A career as successful as Harrison would be enough for most musicians. It's in his post-Beatles career, though, where the Quiet Beatle may have really left his mark.