The Truth About Ringo Starr's Current Marriage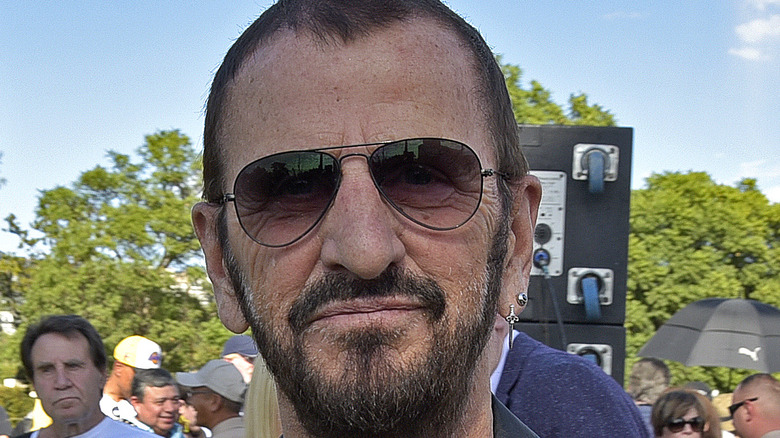 Michael Tullberg/Getty Images
Celebrity marriages don't always work out for too long, where the high-profile public nature of the union piling on pressure for the betrothed, but every now and then some famous couples are able to make their relationship stick. Ringo Starr, former drummer for the Beatles, is one of that lucky bunch who has been able to find his soulmate in the form of Barbara Bach. According to Yahoo!, the pair celebrated their 40th anniversary back in April 2021, commemorating the occasion on Instagram where they shared a picture of their wedding, with fellow Beatles George Harrison and Paul McCartney.
Starr, born Richard Starkley, first married Maureen Cox in 1965, and stayed with her for a decade; the couple had three children before separating. Bach also had a previous marriage before marrying the Beatles drummer, having one son from her relationship with a count named Augusto Gregorini. While her husband, as a member of the most famous band in history, is more well-known, Bach is a celebrity in her own right, with an acting career that includes an appearance as a Bond girl.
The couple met on set of a film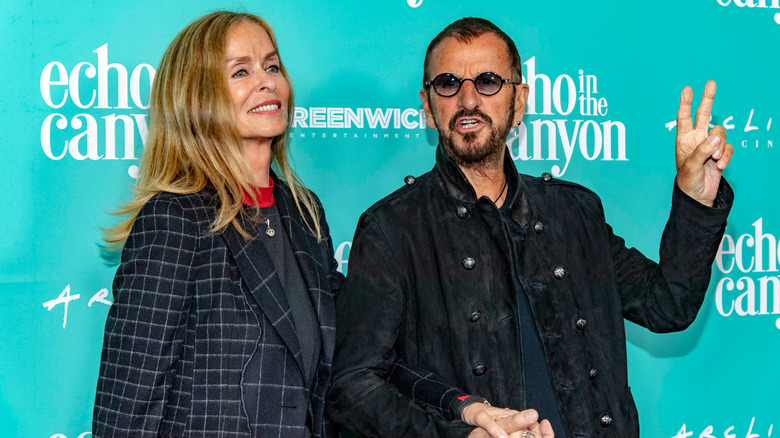 Eugene Powers/Shutterstock
According to IMDb, Barbara Bach was born in Queens, New York, and was working as a model when she met the Italian Count Gregorini. They were married for seven years when Bach returned to Los Angeles, officially divorcing three years later. It was during her stay in Italy where she took up acting, appearing in an adaptation of the epic poem "The Odyssey" on television. The 1970s saw her perform in a slate of Italian B-movies before getting her big break as Russian secret agent Anya Amasova in the 1977 James Bond film "The Spy Who Loved Me." This introduced her to a wider audience, and she began nabbing roles in British and American movies.
In 1981, Bach starred in a prehistoric comedy called "Caveman" where she was the love interest of the lead character, Atouk. Atouk was played by none other than Starr, and the two began dating on set. Just two weeks after the film was released, Bach and Starr had their wedding ceremony. Though their relationship came from somewhat strange beginnings, the couple have stuck together through some turbulent times, and show no signs of stopping any time soon.