The Truth Of Amelia Earhart's Sister Grace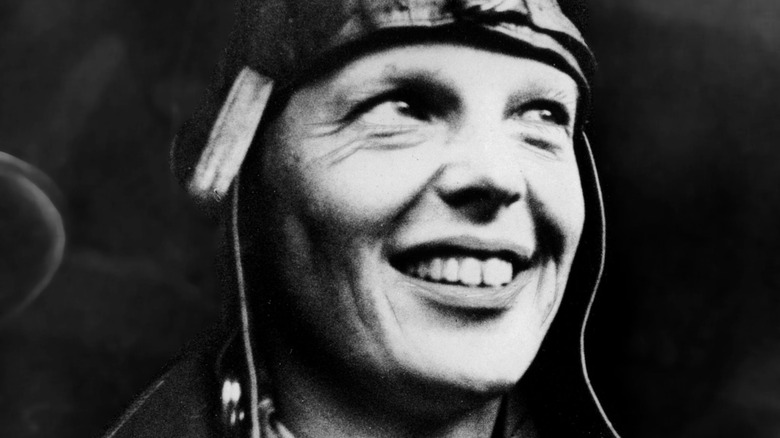 Getty Images/Getty Images
That women today work in the aviation industry at all can be directly attributed to Amelia Earhart, according to History. Setting many records in aviation — such as becoming the first person to fly a plane from Hawaii to mainland America, and the first woman to fly all on her own across the Atlantic — Earhart's unsolved disappearance in 1937 while flying over the Pacific remains one of the 20th century's most enduring mysteries. No wreckage of the plane, and no confirmed trace of Earhart, has ever been found.
Although less well known than her high-flying sibling, Amelia Earhart's sister, Grace Muriel Earhart Morrissey, also has a fascinating story to tell. Grace Muriel Earhart — later to append Morrissey to her name following her 1929 marriage to Albert Morrissey, a WWI veteran — was Amelia Earhart's baby sister, born in 1899, according to Ninety-Nines. Without Grace Muriel, our understanding of who Amelia Earhart was, what she accomplished, and even what may have happened to her, would be radically different.
A sisterly bond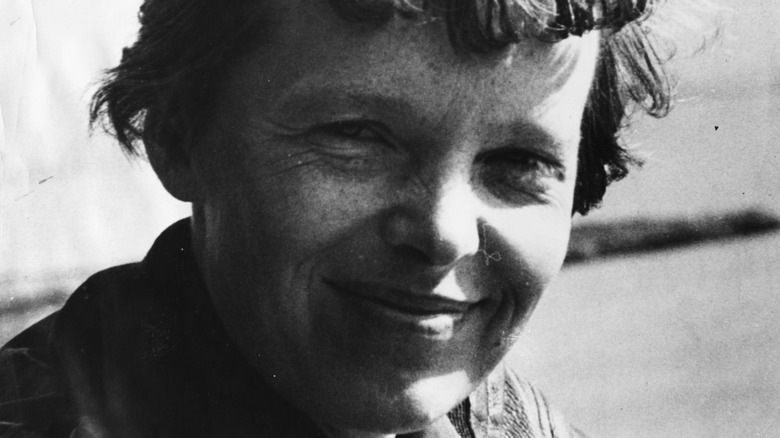 Fox Photos/Getty Images
Grace and her sister Amelia turned to one another for support throughout a childhood made challenging and often unhappy because of the alcoholism of their father, Edwin Earhart. For this reason, Grace and Amelia were very close, bonding through adversity, and this connection between the two sisters would shape Grace Muriel's life for years to come. In the years after the disappearance of her more well-known sister in 1937, Grace would eventually graduate from Radcliffe college, in 1960. She wrote poetry and biographies, and taught high school near where she lived in Medford, Massachusetts. 
With a passion for history and an interest in groundbreaking women as well as social causes, Grace was an active member of both the League of Women Voters and the Daughters of the American Revolution, as her obituary posted at Ninety-Nines relates. She also wrote a biography of her husband Albert's World War I experiences. It's in this passion for storytelling, language, and history, however, that the truth of Amelia Earhart's sister Grace really comes to light. Without Grace, much of what we know about the pioneering aviator might be lost.
Amelia's storyteller
Following the disappearance of her sister in 1937, Grace (above, in 1987) became the primary caretaker of Amelia's legacy, writing not one, but two books about her beloved sister: "Courage is the Price," released in 1963, and "Amelia, My Courageous Sister," published in 1987, on the 50th anniversary of Amelia's disappearance, according to Goodreads. History reports that Grace was not only a respected biographer of her sister's amazing life, she was a caretaker of the aviatrix's legacy in other ways as well, including but not limited to setting the record straight about conspiracies surrounding Amelia's disappearance, discounting theories that Amelia survived, was a spy, or that she flew back to the U.S. and changed her identity, among many others.
For these reasons, Grace Muriel Earhart acted as the principal and most trusted source for information Amelia's legacy, working  with museums, aviation clubs, the U.S. Navy, and even the many fans and admirers of Amelia's story. The truth of Amelia Earhart's sister, Grace, is another example of a family of amazing accomplishments.