The Truth About Tommy Lee's Friendship With John Travolta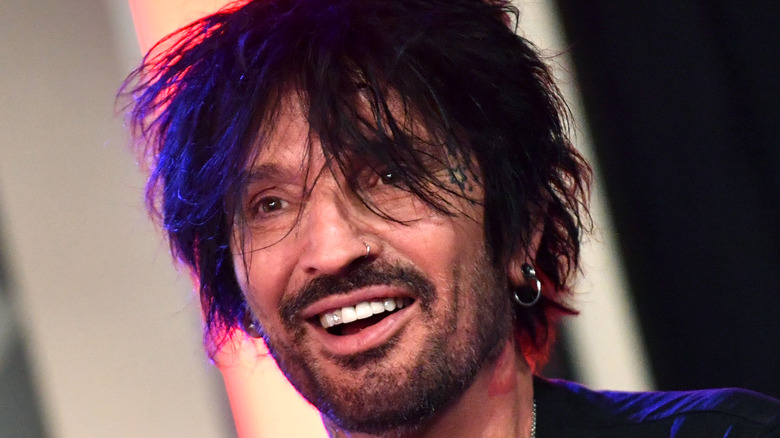 Emma Mcintyre/Getty Images
Legendary rocker Tommy Lee and iconic actor John Travolta are two big names that a lot of people probably aren't putting together in the same sentence. But the famous men are extremely good friends, and if you didn't believe it before, proof of their friendship was shared on TikTok last week, per People Magazine. On the video-sharing social media platform, the former Mötley Crüe drummer shared a snippet of some texts between himself and the actor, particularly where Travolta inquired about a specific peanut butter chocolate chip cookie recipe the rock star had. Lee promptly responded to Travolta's request, and the actor then shared a picture of his baking progress. And as it turns out, both men are avid bakers who enjoy spending nights cooking up sweets in the oven. When did this bond begin?
It's not exactly clear when or how the two men became friends. Yet, whenever that was, Lee and Travolta have formed a comradeship close enough to share lighthearted things like recipes, and serious enough to provide moral support.
Lee and Travolta are budding pals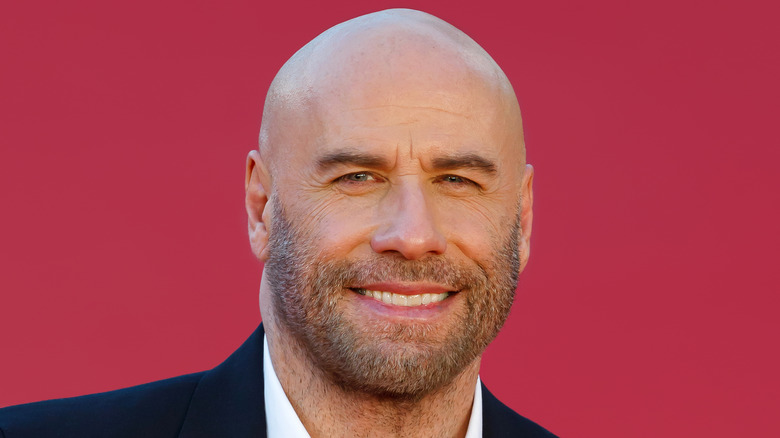 Gennaro Leonardi/Shutterstock
When Travolta posted a birthday message about his late son Jett, Lee and his wife Brittany were some of the famous names to react to the memoriam post (via Metal Head Zone).
Last October, Lee did an interview with Entertainment Tonight about his new projects and sobriety, and even discussed spending quality family time with Travolta and his daughter. The rocker spoke highly of the widowed Travolta, whose wife Kelly Preston died last summer (via CNN), and praised the efforts Travolta made to ensure the livelihood of his and Preston's children. "He has a great team of people around him, his kids are doing wonderful. He's doing everything to make them comfortable," said Lee.
While we don't know much regarding the ins and outs of the pair's friendship, Lee expresses pride in his friend and described Travolta as a sweetheart. "He's probably the sweetest man I think I've ever met, honestly," he said.
Per People, several weeks before their bakeathon, Travolta shared footage of himself at a recent music event, which Lee invited him to. However long these two men have been pals, it seems like the recent intrigue into their friendship will only continue to grow and pique interest.