The Truth About John Belushi's Relationship With His Brother Jim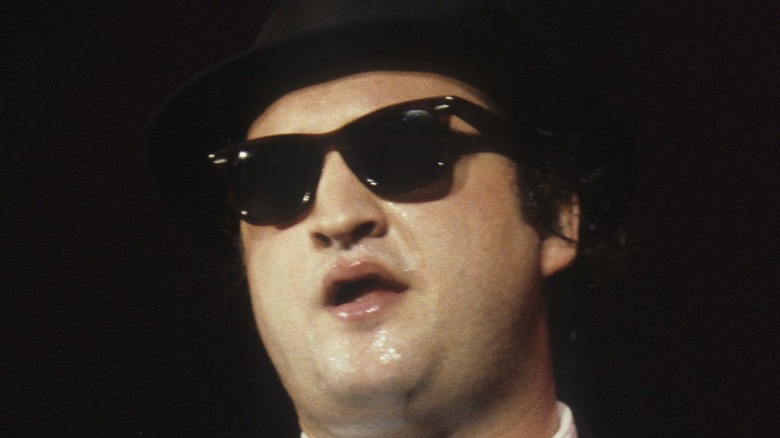 Richard Mccaffrey/Getty Images
John Belushi was one of the most revered original cast members of "Saturday Night Live," becoming a comedic icon during his four years there. The "Blues Brothers' sketches and concerts he did with fellow cast member Dan Aykroyd went on to see a film adaption in 1980 that starred the two of them. This was after Belushi had already established himself as a film actor in "National Lampoon's Animal House," indicating substantial upward mobility for the comedian. 
Unfortunately, John passed away in 1982 from a drug overdose, just 33 years old, leaving behind devastated fans and loved ones. In subsequent Blues Brothers performances, his role has often been taken up by his younger brother, Jim Belushi. Jim is also a well-known actor, having been in dozens of films and TV shows over the last four decades. He is arguably most famous for his lead role in the sitcom "According to Jim," which ran for eight seasons. The two brothers had a very close relationship, and John's death proved to be a source of exceptional pain for his sibling.
Jim tried to follow John's SNL career, but had to forge his own path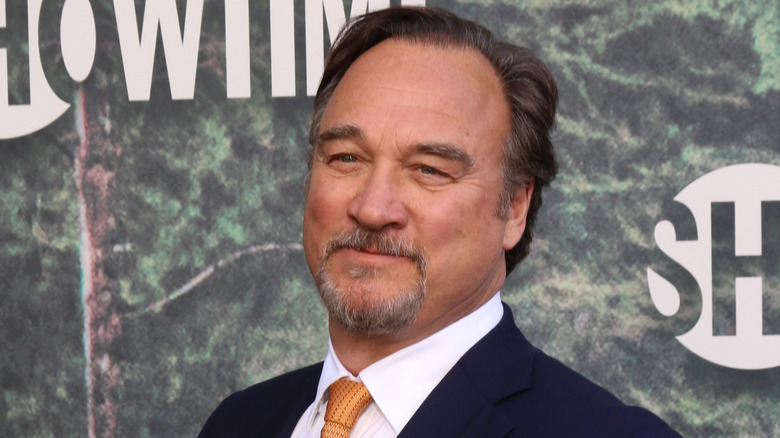 Kathy Hutchins/Shutterstock
Per Jim Belushi's recollection, John had been listening to comedy records since early childhood, an activity that added a positive atmosphere to the struggling household and contributed to the brothers' pursuit of comedy (via People). The two had a generally positive relationship, but in an interview Jim did with The Hollywood Reporter, he stated that John could be protective of his occupation. When Jim, who looked up to his brother as a role model, told John of his first gig in sketch comedy, the older Belushi almost dismissively expressed surprise at Jim's career choice. 
In 1979, a play Jim had written was being considered for a film adaption, but much to his chagrin it was John and Aykroyd who were looking to star in it. Despite John's dismissal of Jim, they otherwise often bonded when together, and John did take time to give Jim advice on how to navigate the industry. Unfortunately, these tips did not seem to do him much good in the years immediately following John's death. Jim found himself on SNL from 1983 to 1985, seemingly fulfilling his own dreams while also somewhat filling the void his brother left (who departed from the show in 1979). However, after several explosive outbursts, being fired and rehired, and the return of creator Lorne Micheals, Jim, too, finally left SNL as a regular cast member (via Vulture).