The Tragic Murder Of Ahmaud Arbery Explained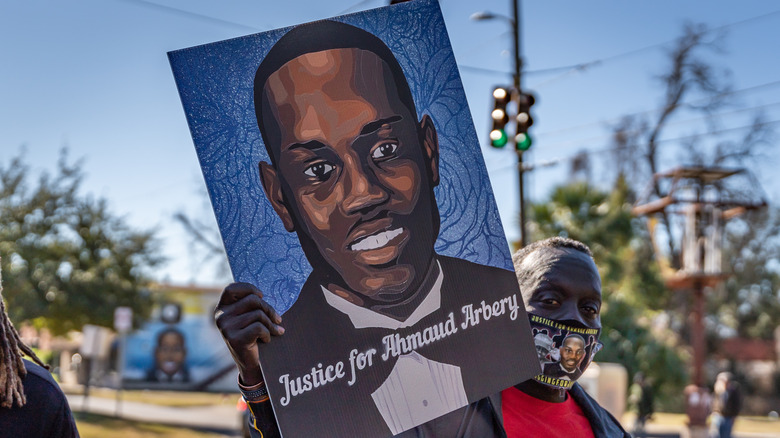 Michael Scott Milner/Shutterstock
On February 23, 2020, Ahmaud Arbery, 25, was reportedly out for a jog in Brunswick, Georgia, when a pickup truck began to follow him. In the truck were a father and son — Gregory McMichael, 64, and Travis McMichael, 34. According to NBC News, the McMichaels were apparently suspicious of Arbery because there had been a number of burglaries in the area. In their version of the story, they were alarmed when they perceived Arbery, a Black man, to be running at high speeds through their neighborhood. 
The McMichaels allegedly pursued Arbery in their truck, and along with another man, William Bryan, blocked his escape. The McMichaels purportedly had a shotgun, and what transpired in the tense moments that followed led to the tragic murder of Ahmaud Arbery. On May 7, 2020, the McMichaels were arrested, and following an investigation filled with controversy and public scrutiny — including several celebrities like LeBron James and Taylor Swift weighing in on the matter — the high-profile trial for the crime proceeded in late 2021.
They claim it was self defense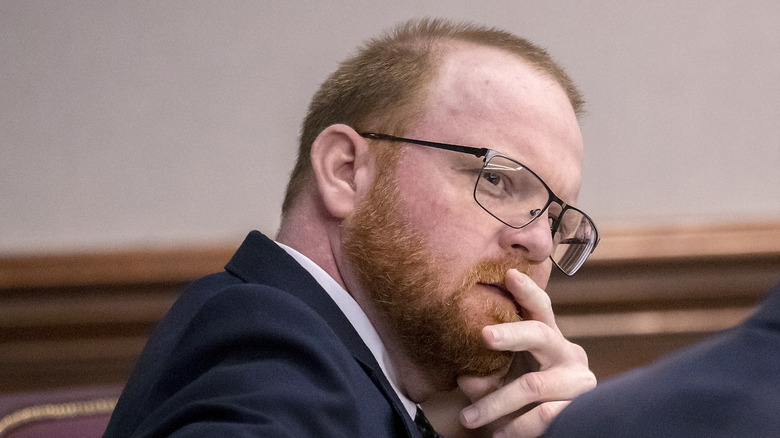 Pool/Getty Images
Central to the defense in the Ahmaud Arbery case is the assertion that the shooting was nothing more than self-defense. The McMichaels and the other man involved reportedly claim they had probable cause to chase and detain Arbery, performing what's sometimes called a citizen's arrest, which is legal in the state of Georgia, according to The New York Times. Cell phone video that emerged around the time of the killing, however, shows Arbery jogging down the road when a white pickup truck blocks his way forward. Video evidence also emerged of Arbery supposedly entering and leaving a construction site shortly before the incident, although nothing was reportedly stolen, according to NBC News.
Once stopped, Arbery then attempted to run around the vehicle, when multiple shots were reportedly fired, and a melee ensued. Arbery was killed, shot a total of three times, and twice in the chest. There are even reports that Travis McMichael used a racial slur following the killing, and federal hate crimes have been brought forward in the case. The verdict of the trial in the killing of Ahmaud Arbery remains to be seen. What's for certain, though, is that the murder of Ahmaud Arbery marks a dark day in American history.