Why Listening To Nirvana's In Utero Makes Dave Grohl's Skin Crawl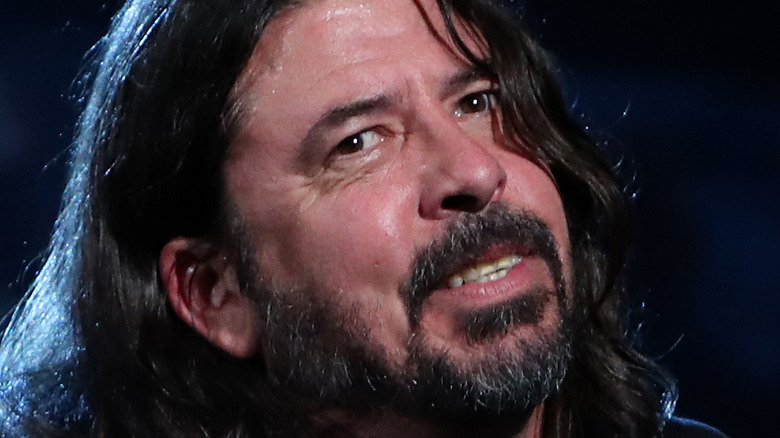 Kevin Kane/Getty Images
The Seattle-based band Nirvana was a leading face of the grunge movement of the late 1980s and 1990s. The group's breakthrough album "Nevermind" hit it big in 1991, ushering alternative music into the mainstream of American radio. But it's the trio's third and final studio album, "In Utero," that Nirvana drummer and Foo Fighters frontman Dave Grohl says is hard for him to listen to because it makes his "skin crawl" (via Louder). 
Nirvana frontman and main songwriter, Kurt Cobain, shot and killed himself in April of 1994 almost seven months after "In Utero" was released, ending a successful musical collaboration between Cobain, Grohl, and bassist Krist Novoselic. The band had a historic impact on music with the advent of grunge and yet it was such a short partnership between the three musicians — with Grohl joining in 1990, two years after the band had formed with a different drummer. Four years later, it was over (via Nirvana).
Dave Grohl Says Nirvana's 'In Utero' Captured Dark Time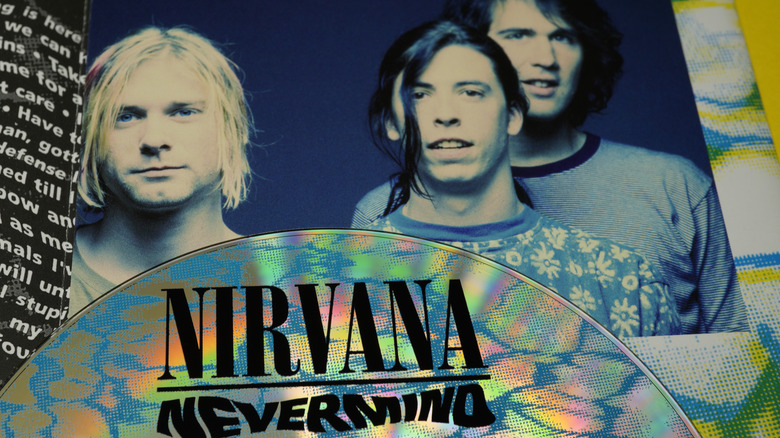 Stefano Chiacchiarini/Shutterstock
In an excerpt from Grohl's 2011 biography, "This Is A Call: The Life And Times Of Dave Grohl," by Paul Brannigan, the drummer explained that "In Utero" disturbed him on some level because it "captured a moment in time for the band, and it's definitely an accurate representation of the time, which was dark" (via Louder). Cobain's heroin addiction was out of control at the time and the band was not exactly happy about their sudden and immense success. In the world of punk music, success was actually failure and Nirvana hated the unwavering media attention that accompanied their fame (via Britannica).
Grohl called "In Utero" a "dark album" but that he likes hearing the album's songs every now and then on the radio. "I like the sonic difference of hearing 'All Apologies' or 'Heart-Shaped Box' come in the middle of a bunch of compressed, Pro Tool-ed modern rock radio music because it stands out, but lyrically and conceptually it's not something that I like to revisit too often," Grohl explained (via Louder). The musician admitted he does love a couple of things about the album, including "the sound of urgency," and the sound of the three bandmates playing together in a room, but basically it's not his favorite. "I don't like listening to that record. It's a weird one for me."