Inside Greta Thunberg's Life Today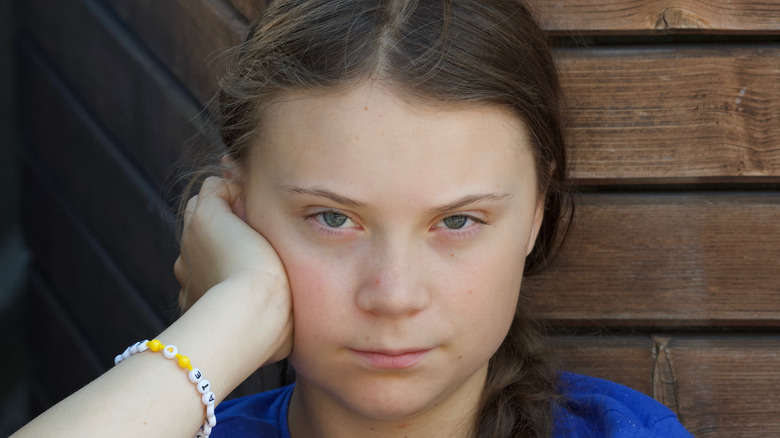 Liv Oeian/Shutterstock
Back in 2019, Greta Thunberg was a household name for many people. The Swedish teen activist sailed from the United Kingdom to New York — a trek that took 15 days, according to the BBC. After that, she gave an impassioned speech about climate change to the United Nations (per NPR), appeared on television shows, and also was seen angrily glaring at then-President Donald Trump, a moment captured by many photographers, according to the Irish Times. There was even an exchange of sorts between the two on Twitter – back when Trump still had an account. He tried to belittle her, and she was having none of it. Apparently, she got the last word when Trump lost the 2020 election, per The Guardian. 
Her message was one of anger at those who are seemingly allowing the Earth's climate to spiral out of control and creating a future, dangerous world for her and others of her generation. Her righteous fury made headlines. 
What has happened to her since that initial burst of public fame?
Greta Thunberg continues to be in the spotlight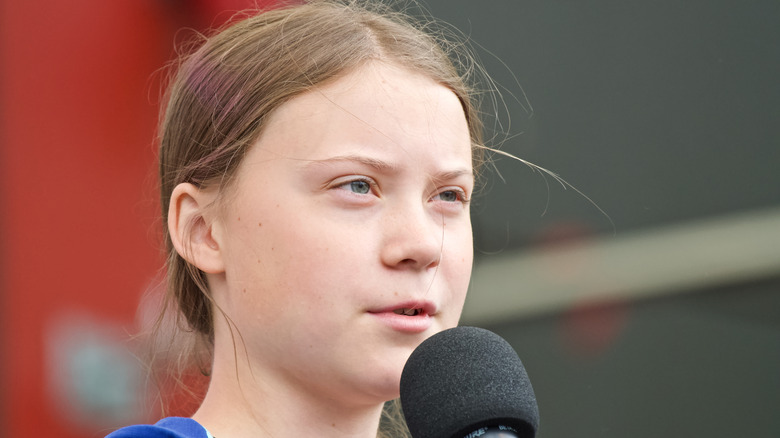 Liv Oeian/Shutterstock
Greta Thunberg has not gone away. Since her United Nations appearance in 2019, she has not let up on her criticism of world leaders. She was part of a protest outside the COP26 meeting in Glasgow in November 2021 (via the BBC), and she said that change was not going to come about from those who were running the countries. Instead, Thunberg said that it was up to individual people to preserve the planet and quality of life over the upcoming decades. It is clear that she does not trust the politicians to do the right thing. 
She has also paired up with other social media superstars like Khaby Lame to spread the word about saving the Earth from climate change, per Italy 24 News. It is clear that she will leverage her platform on the various social media sites. She has in excess of 18 million followers combined on Twitter and Instagram, and those numbers should likely go up as time goes on. It may seem like a daunting task to reverse things, but if anyone is up to the task, it's Thunberg. Only time will tell what she will be capable of doing next. But she is clearly unafraid to hold those in power accountable.