How Liv Tyler Discovered Steven Tyler Is Her Father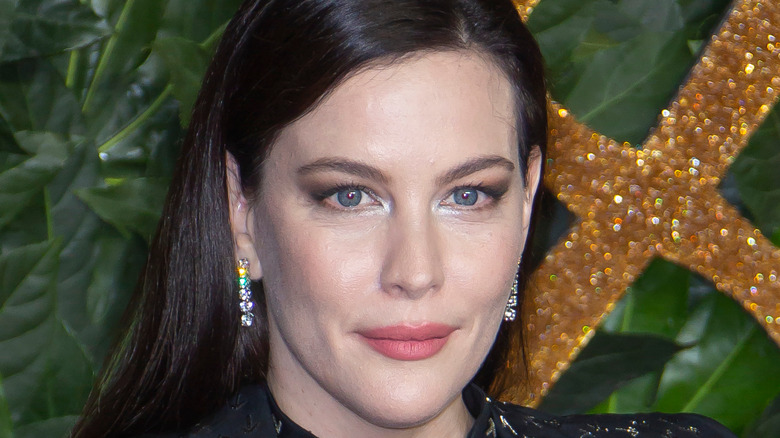 BAKOUNINE/Shutterstock
How cool would it be to have a musical legend as a father? Liv Tyler grew up with that — raised by her mother, singer, model, and Playboy Playmate Bebe Buell, and the man she believed was her dad, songwriter, singer, and multi-instrumentalist Todd Rundgren. 
According to Biography, Liv Tyler's name was originally Liv Rundgren, and she was content with life under the Rundgren name, but one day when she was 11, she was looking at a poster of Aerosmith on her wall. The similarities in appearance to the band's frontman, Steven Tyler, were too striking to ignore, Biography reported. She had met Tyler when she was 8, and she was drawn to him then too. 
Liv told The Guardian in 2017, "It must be chemical somehow -– DNA and genes. I felt a connection in a very strong way when I met him as a little girl and I didn't know why at first, but I figured it out rather quickly." 
Feeling some kind of connection, Liv then asked her mother about it, and the truth came out: Tyler was her father. Imagine Liv's surprise when she found out that the man she thought was her rock legend dad was not her real father — but another rock legend was? Fortunately, everyone involved in the situation acted like an adult, and everything worked out for all three parents and for Liv.
Steven Tyler's dark past initially kept him from knowing his daughter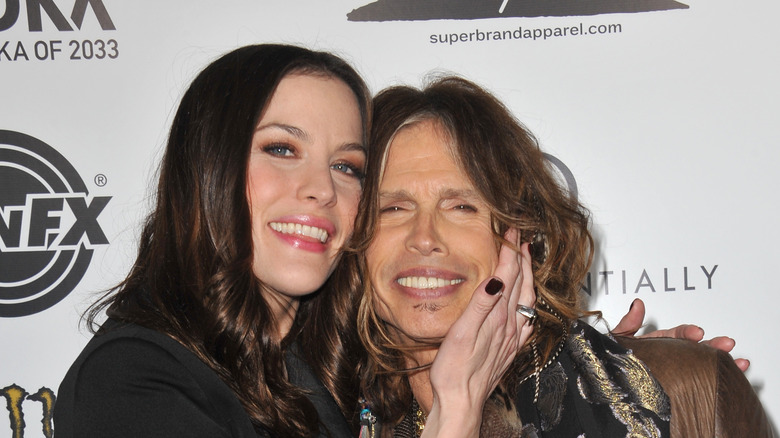 Featureflash Photo Agency/Shutterstock
The secrecy about Liv's paternity was decided when Buell was pregnant with Liv, Biography reported. Steven Tyler was a drug addict at the time, and Buell didn't want her daughter growing up around that influence. She told Rundgren about the situation, and being a stand-up guy, he put his last name on the birth certificate — hence her growing up as Liv Rundgren at first. 
Liv and Steven Tyler reconnected quite well, and Liv changed her last name to Tyler after the reunion, but her middle name is still Rundgren. Liv even appeared in several Aerosmith videos before making the leap to the big screen in movies like "Armageddon," "The Incredible Hulk," and "The Lord of the Rings" trilogy, among several others. Her most recent work was the television show "9-1-1 Lone Star," per IMDb.
According to Biography, Liv sees both men as her father. Some people would love to have a famous person as a parent. Liv Tyler gets to call two of them dad. That's impressive, indeed.