The Mystery Behind The Eight-Day Bride Explained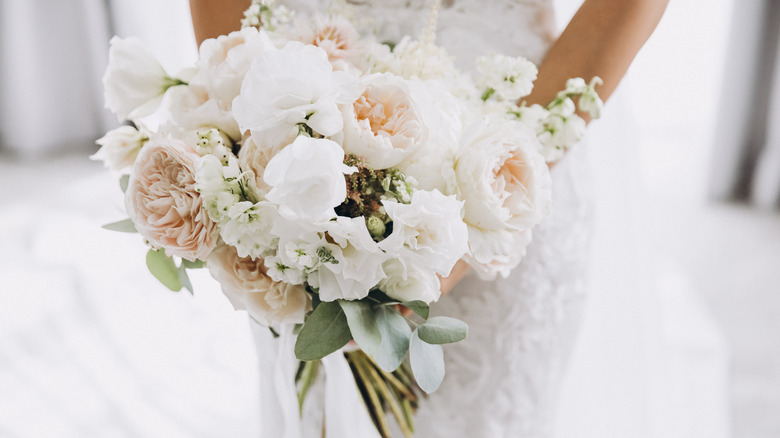 Alex Gukalov/Shutterstock
At first glance, it seems likely that in the spring of 1947, 22-year-old Christina Kettlewell — also sometimes called the "eight-day bride" — had everything to look forward to. On May 12, Christina had eloped with John Ray Kettlewell, who went by Jack. The couple had known each other for three years, but Christina's family was opposed to the union. One reason was that they believed there might be another man in the picture, Jack Kettlewell's friend, Ronald Barrie, who was known to lavish attention on Christina in a relationship known to be reciprocal, according to Parade.
Nevertheless, the two young lovers followed through on the elopement, honeymooning in Barrie's cabin at Severn Falls, Ontario, accessible only by boat. Only eight short days later, though, that cabin had burned to the ground and Christina Kettlewell was found dead from an apparent drowning. The mystery behind the eight-day bride only deepens from there.
Ronald Barrie accompanied them on their honeymoon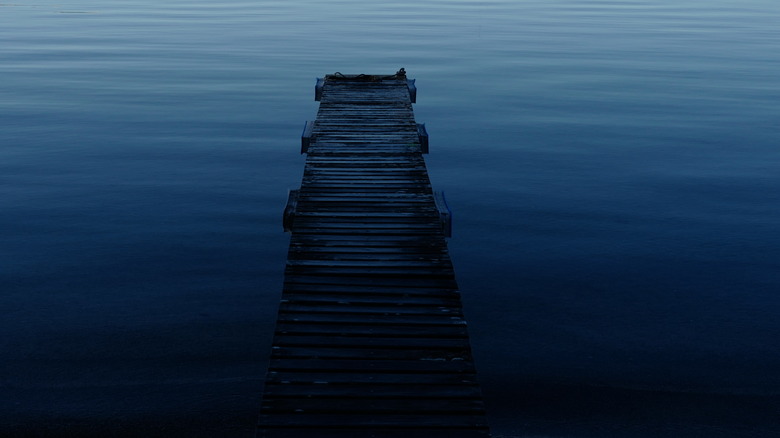 James D. Morgan/Getty Images
According to Toronto Star, Christina and Jack Kettlewell had company on their honeymoon — none other than Ronald Barrie himself. Soon the trio made their way to Barrie's remote cabin near Severn Falls. At that time, Christina began acting strangely, according to Parade. At times, she was overly emotional, other times disoriented. There's even evidence she confided in Barrie her uncertainty in the marriage.
It was on May 20 that Christina Kettlewell disappeared, only to have Ronald Barrie's cabin burn down. Jack was rescued from the flames, but he also seemed out of sorts at the time. Christina was found face down in the water, from an apparent drowning, with no signs of foul play. Christina, it seemed, had committed suicide, and evidence would later emerge supporting this theory. Or instead, was it a love triangle gone wrong, or perhaps a life insurance scheme? What's for certain, the mystery behind the eight-day bride remains unsolved, and a matter of great debate to this very day.