The Role Betty White Says Changed Her Life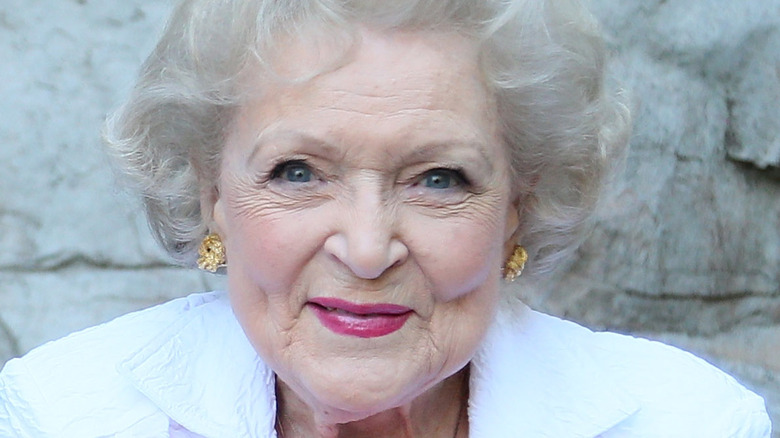 David Livingston/Getty Images
Actress Betty White will turn 100 years old on January 17, 2022. The former "Golden Girls" cast member, who played the silly and gullible Rose Nyland, is one of the most beloved American entertainers. Already considered one of the oldest living celebrities in the world (via Oldest), White will join the triple digit club next year.
White began acting in the mid-1940s and her last film credit as an actress was as recent as 2019, in which she voiced an animated Pixar character, Bitey White (via IMDb). One of her first major roles as an actor and producer was on her own television series, "Life with Elizabeth," in the mid-1950s. The show followed a newly married Elizabeth (White) and her husband, and their day-to-day life. The show only had two seasons, but it would help her jump-start her career in sitcoms. She went on to star in several other series, such as the popular "The Mary Tyler Moore Show," and her own namesake show (via IMDb). To date, White has over 100 credits — most of which are in sitcoms. Having acted in a variety of television projects, White once said that one role in particular changed her life.
The life-changing role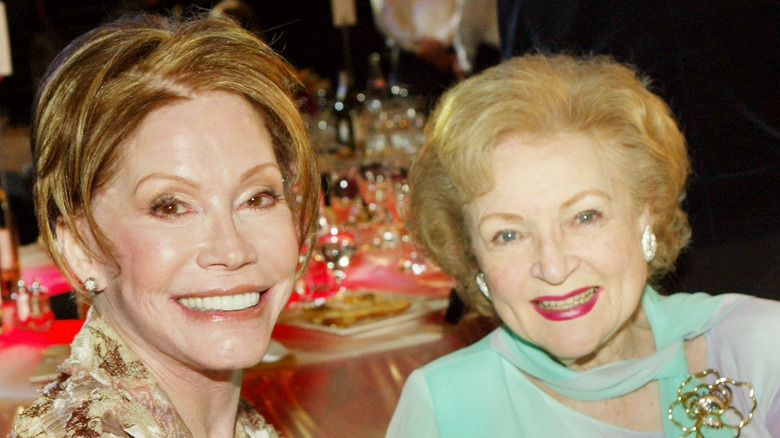 Kevin Winter/Getty Images
In 1973, Betty White was cast as homemaker Sue Ann Nivens on the CBS series, "The Mary Tyler Moore Show." It also helped that she was best friends with Moore (pictured with White above). She came on the show during its fourth season and stayed on until its cancellation in 1977. The role earned White her first two Emmys for two years in a row (via National Association of Television Program Executives). The show in general won a lot of awards and was one of the most popular shows in the country in the mid-'70s. As a result, a lot of the actors on the show became household names, and even after it ended, helped propel successful careers for many of them.
For White, being on the show changed her entire career. White once stated that by playing on her debut sitcom show "Life with Elizabeth," she ended up being typecast. She also said delving into doing game and talk show hosting made people forget that she was a talented actress. Accepting the role of Sue Ann was a major deviation from the characters she previously portrayed. Her character was well-loved by fans and helped her navigate later jobs (via Television Academy). Without playing Sue Ann, White's career might have looked a lot different. "Sue Ann Nivens really did change my career. That sickly sweet image I'd grown up with expanded to another context," said White (via Cheat Sheet).