How Kate Middleton Is Related To Dakota And Elle Fanning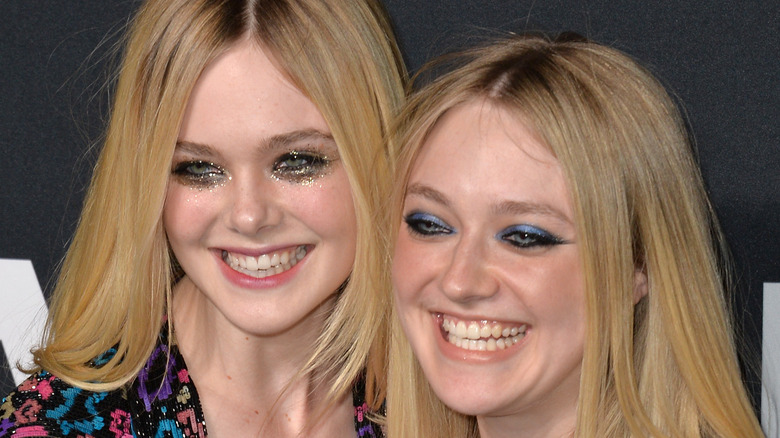 Featureflash Photo Agency/Shutterstock
Lots of people wish to discover what ancestors belong to their family tree. In fact, genealogy has become a billion-dollar industry, according to ABC News, which calls it America's second-most-popular hobby. In the past, individuals looked to find ties to royalty. "Now that desire," Jordon Jones, president of the National Genealogical Society, told ABC, "has gone away. Today people just want to find out where they came from ... They hear some story about their family, and they decide to see what they can find out."
Even celebrities wonder where following their roots will take them. Some have surprising backgrounds and affiliations you might never predict. Actor Kevin Bacon, for instance, could play a game of six degrees of separation (or fewer) with several U.S. presidents. His family tree includes extended branches with President Barack Obama, both George W. and George H.W. Bush, Richard Nixon, and former-actor-turned-leader Ronald Reagan. But, wait there's more. The Kardashians, television's first reality family have a member that also captured the story of an extended brood of sisters for public fascination — Louisa May Alcott. Talk show host/comic Ellen DeGeneres and Saturday Night Live icon Chevy Chase share a (presumably pretty funny) common ancestor. Though DeGeneres is also related to the decidedly less funny King Henry VIII (via Best Company). 
See, even royalty can have some surprises in their background ... and there's not just one single revelation.
Royals have celebrities in their family tree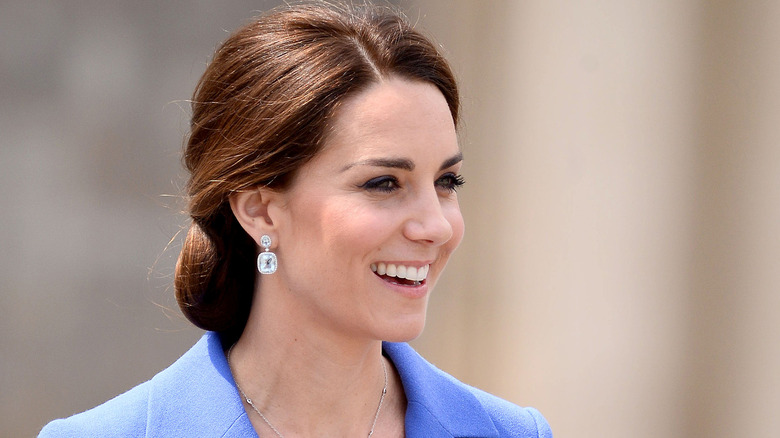 Isaaack/Shutterstock
Actresses Dakota ("Once Upon a Time in Hollywood," "The Alienist," "Twilight") and Elle Fanning ("The Great," "Maleficent," "The Curious Case of Benjamin Button") made names for themselves in movies and television. Their pedigree also offers some impressive individuals. Their mother, Heather Joy, was a professional tennis player, while their dad, Steven J. Fanning, played in baseball's minor leagues before becoming an electronic salesperson. Grandpa, Rick Arrington (mom's side) played professional football while their aunt, Jill Arrington, once reported for ESPN (as per Geneastar). 
That's just the immediate family. If you go back further, the Fanning family has royal blood from King Edward III, who ruled England for some 50 years during the mid-14th century, reported Screen Rant. He was the Lord of Ireland as well, said Berkshire Live. That makes the Fanning sisters Ed's 22nd great-granddaughters. The link to the Duchess of Cambridge is through Carole Goldsmith, her mom, who is also a branch from King Edward's tree — making the Fanning sisters Kate's 21st cousin.
Elle discovered the connection when "Maleficent" came out in 2014. "It's so weird," Elle said to E! during the film's Hollywood premiere. "I saw it the other day. My cousins called me up and they were like, 'Look online!' I looked online and like King Edward III is my great-great-great-grandfather. I was like, 'Is this real?'"