Why You Rarely Hear About Lisa Loeb Nowadays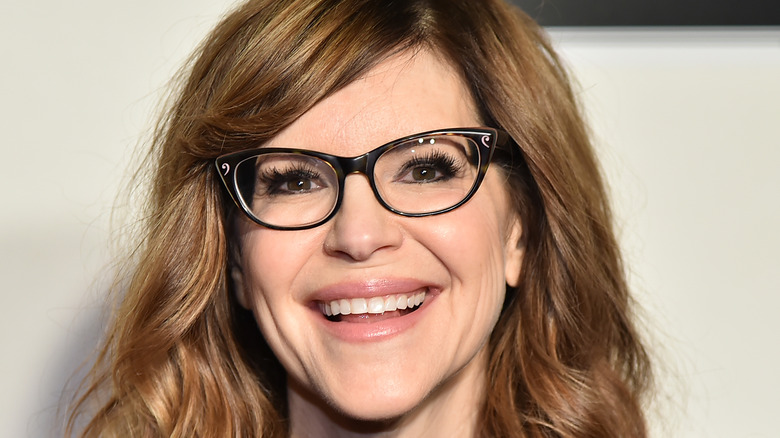 Theo Wargo/Getty Images
Sing it all together now: "You say, I only hear what I want to." That is the opening line of folk-pop singer-songwriter Lisa Loeb's smash hit "Stay (I missed you)" from the soundtrack to the 1994 film "Reality Bites." According to AllMusic, the song spent three weeks on top of the charts, and for those who grew up in the '90s, it was impossible to avoid. If you're a '90s kid, in fact, there's a very good chance you shouted along to that melancholy ode to heartbreak with a tear in your eye on more than one occasion. Maybe, you even picked eyewear similar to Loeb's signature cat eyeglasses.
Since then, Lisa Loeb has seemingly disappeared from the headlines and the public eye. The fact of the matter is, though, Loeb is far from a one-hit wonder. Few people realize that Loeb had two more top 20 hits following "Stay (I missed you)," according to Rolling Stone. What's for certain, even though the singer maintains a slightly lower profile these days than she did 20-plus years ago, she's just as creative as she ever was.
She makes children's music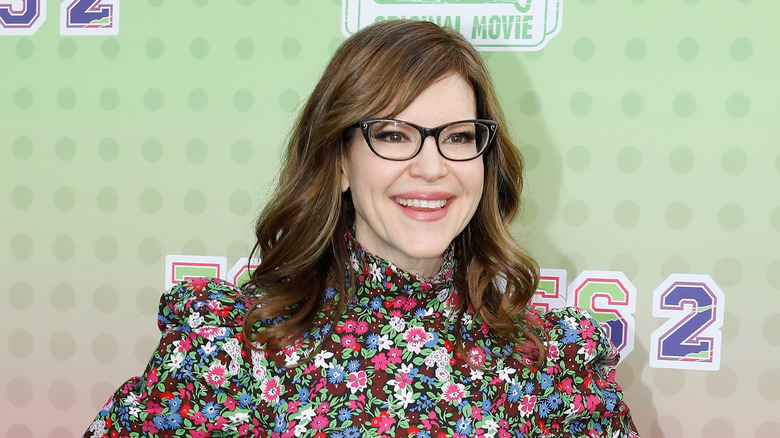 Kathy Hutchins/Shutterstock
Even though you may rarely hear about Lisa Loeb nowadays, she has continued to write and release music. It's just not the kind of music you hear much on the radio or through your favorite streaming platform. Unless, of course, you happen to be a parent. According to AllMusic, the singer-songwriter released "Catch the Moon," her first album of children's music, back in 2003.
Following that release, Loeb went on to release three more children's records, culminating in 2018 with a Grammy for best children's album for "Feel What U Feel." According to IMDb, Loeb also tried her hand in television, appearing in a few reality shows like "#1 Single." In 2021, Loeb also poked good-natured fun at her most well-known hit, "Stay (I missed you)" for a Geico ad on TV.
Loeb hasn't completely forgotten about fans of her grown-up music, either. In 2020, she released "A Simple Trick To Happiness" on her own record label, which was her first "adult" album in seven years, according to Riff Magazine. In 1994, Lisa Loeb implored us all to "stay," and checking in on her career proves she has certainly had more staying power than many fans might have expected.