The Truth About Eric Clapton's Friendship With John Lennon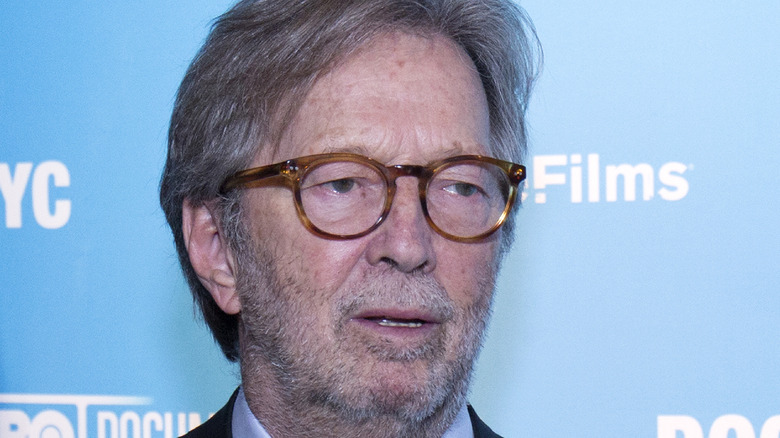 Santiago Felipe/Getty Images
There have been many friendships between musical legends over the decades. We're not talking members of the same band, like Rush, who were close-knit. Per U Discover Music, some of them may seem quite unlikely due to their difference in musical styles, such as Ed Sheeran and Taylor Swift. Chuck Berry and Bo Diddley we're close friends. Katy Perry and Rihanna may seem like divas, but not to each other. Slash and Rod Stewart apparently share a love for wild hair. These people know how hard it can be in the music industry, and they support each other both in public and behind the scenes.
One of the most enduring musical friendships, though, was between Beatles frontman John Lennon and legendary guitarist Eric Clapton. While Clapton bonded the most with George Harrison, per Biography, the other Beatles took a liking to the Yardbirds guitarist, and they all stayed in close contact. The "Imagine" songwriter would write correspondence with the man who would pen "Tears in Heaven."
Lennon held Clapton in very high regard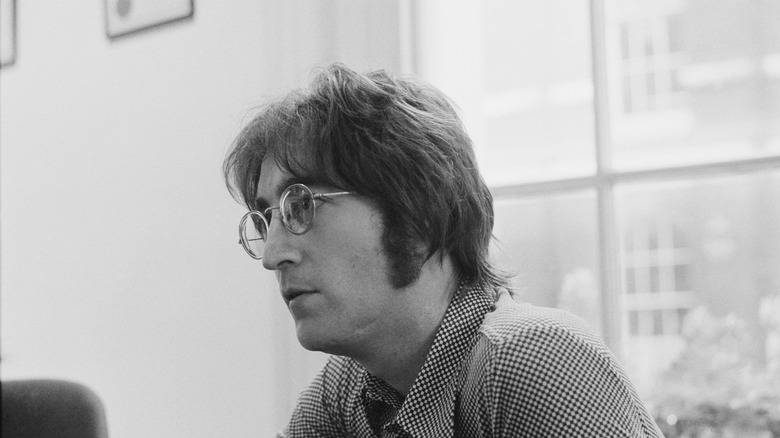 Michael Putland/Getty Images
Initially, George Harrison was the one who talked with Eric Clapton, and he was not above using him as a way to make the other Beatles behave, per Biography. When the band was recording what would become "The White Album" and tensions were flying high, the "Quiet Beatle" invited Clapton to sit in. That put the rest of the group on their best behavior, since they all held Clapton in such high regard.
John Lennon was even the one who reached out to Clapton when Harrison got fed up with everything and walked out on the band. Lennon told them to find a replacement, and the Cream guitarist was on the top of the list. However, Clapton never became a member of the Fab Four.
They were good friends, though. The two of them even recorded a song called "Cold Turkey," which was initially rejected by the Beatles, but Lennon performed it with the Plastic Ono Band, according to Biography.
The other Beatles remained friends with Clapton after Lennon's and Harrison's deaths. Paul McCartney performed with him at the tribute concert for George Harrison. These people stayed friends in a business that is often driven by egos. It will be interesting to see what life is like for Swift and Sheeran, among other musical friends, many decades from now.